In her directorial feature debut, Jude Weng and writer Christina Strain bring families to the Hawaiian Island of O'ahu with the charming family adventure Finding Ohana. featuring talents Alex Aiono, Kelly Hu, Ryan Higa, Owen Vaccaro, Marc Evan Jackson, Branscombe Richmond, and Kea Peahu as the film's lead, Pilialoha "Pili" Kawena.
RELATED: THE UNITED STATES VS. BILLIE HOLIDAY: TRAILER & EARLY REACTIONS LOWER EXPECTATIONS
Jude Weng is a Taiwanese-born American television writer, producer and director for various successful episodic streaming/TV series such as Young Sheldon, Fresh Off the Boat, The Good Place, Black-ish, among many others. With Ian Bryce Productions, Weng & Strain bring a screenplay that introduces the magic, mythology, and a piece of Hawaiian history in the spirit of aloha.
FROM THE MAINLAND TO THE ISLANDS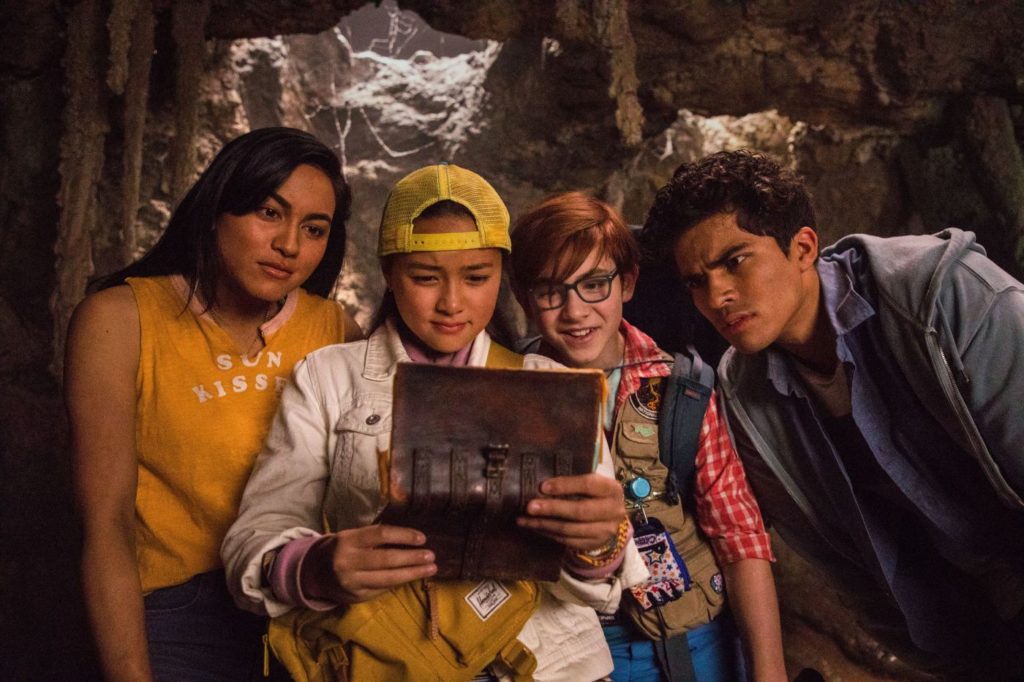 Finding Ohana follows the story of Brooklyn-raised siblings Pilialoha "Pili" (Peau) & Ioane Kawena (Aiono), who are suddenly thrown into rural O'ahu for the summer to help take care of their grandfather, Kimo (Richmond).
During their stay, Pili discovers a pirate journal belonging to Quartermaster Monks of the ship Peruvian that hints at a treasure hidden away inside the hallowed caverns and mountains of sacred Hawaiian land. With newfound friends, Pili uses her geocache skills to unravel the mystery as she journeys through the island's wonders in search of the treasure while discovering the greatest treasure lies with 'ohana – family.
The film's synopsis and trailer can be viewed below and we are certainly hyped to see the Hawaiian Islands featured in mainstream media in its wholistic beauty with filled with diverse wildlife, healthy tropics, and untouched mountain ranges and fields.
FINDING OHANA OFFICIAL SYNOPSIS AND TRAILER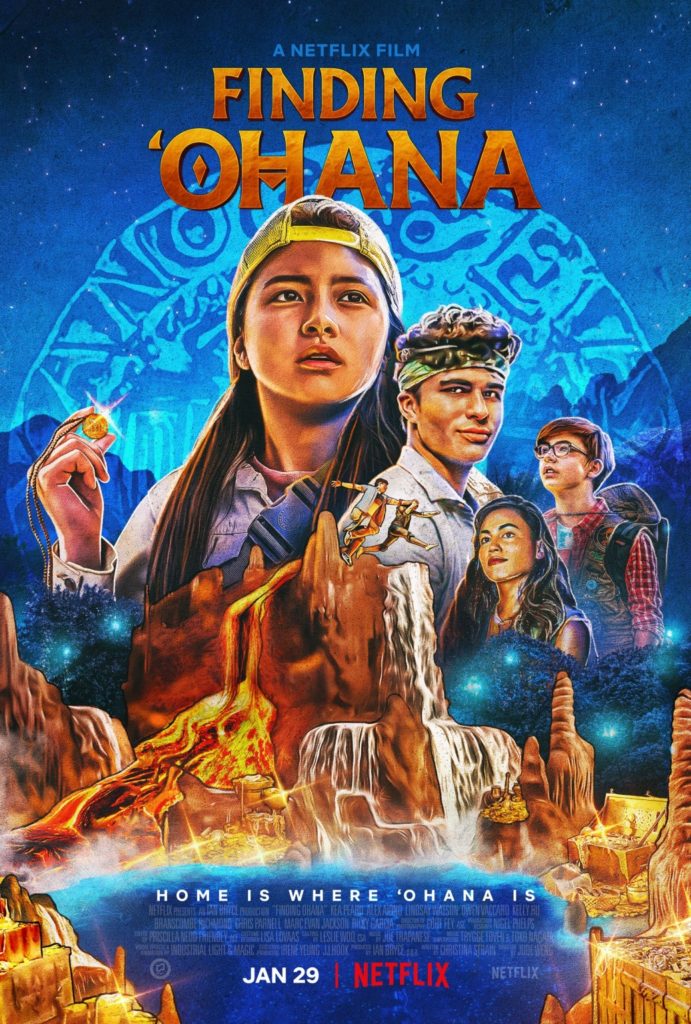 Finding Ohana's synopsis reads as follows:
Geocache champion Pilialoha "Pili" Kawena, age 12, is abruptly lifted from her busy New York life and dropped into rural O'ahu to help care for her grandfather. Initially skeptical about her new surroundings, Pili finds a cryptic pirate's journal in her Papa's studio hinting at a 200-year-old shipwrecked treasure hidden away in the island's caves and mountains.

With her older brother and new friends in tow she uses her clue solving skills to lead them on an adventure of a lifetime through the natural wonders of Hawai'i. As she learns to respect and love her native culture she also discovers not all secrets should be shared and that the real treasure in life is 'ohana – her family.
Finding Ohana arrives on Netflix January 29, 2021. Stay locked with The Illuminerdi for the latest news on upcoming films, series, and everything nerdy. Have you been to the "Aloha State"? Let us know below in the comments and on our social media!
KEEP READING: WATCH THE NETFLIX 2021 FILM PREVIEW IN NEW TRAILER FT. ARMY OF THE DEAD, RED NOTICE, AND MORE