Anthony Mackie stars in Netflix's newest sci-fi action movie, Outside The Wire.
Outside the Wire marks the fifth collaboration between Mackie and Netflix. He previously starred in the hit series Altered Carbon and in an episode of Black Mirror, along with movies like Point Blank. Now Anthony Mackie further proves that he's someone who can lead action movies, as the action is basically the only reason to watch Outside the Wire.
Outside the Wire Official Trailer
Damson Idris plays young drone pilot, Lt. Harp, who has to go on a mission alongside Anthony Mackie's Capt. Leo. When Harp finds out that Leo isn't a human, he suddenly doesn't like androids/machines, seemingly just to have a conflict. The generic plot doesn't really get better at any time.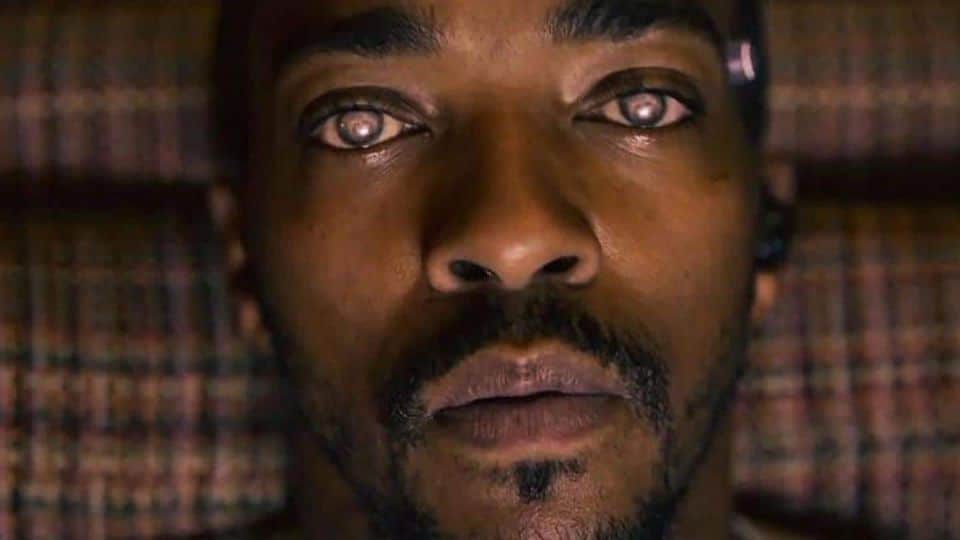 The set pieces in Outside the Wire are pretty well made. There are no hectic cuts, you always see what's going on and it does have a futuristic approach to its choreography. It's incredibly fast and precise, reminiscent of of Leigh Whannell's Upgrade or The Invisible Man, here and there.
Action is where Mackie shines in Outside the Wire. It doesn't matter if he's fighting with futuristic guns or hand-to-hand combat, it always looks fresh and exciting. The hip-hop score is loud and heightens the set pieces as well. While the action certainly is the best part of the movie, it never reaches the high tier of the John Wick trilogy or Netflix's Extraction starring Chris Hemsworth.
RELATED: PIECES OF A WOMAN REVIEW: A SUBTLE, POWERFUL EXAMINATION OF GRIEF
The rest of the movie feels like standard fare. Outside the Line's plot basically only serves as a vehicle to get Mackie to all the various action set pieces, it never really explores the themes that they want to address and there certainly was potential.
2,5/5
Outside the Wire is just another generic sci-fi actioner with wasted potential, but convinces with great action, that makes the movie worth a watch for fans of the genre.
Outside the Wire Synopsis
When disgraced drone pilot, Lt. Harp (Damson Idris) is sent into a deadly militarized zone after disobeying orders, he finds himself working for Capt. Leo (Anthony Mackie), an android officer tasked with locating a doomsday device before insurgents do. (Netflix)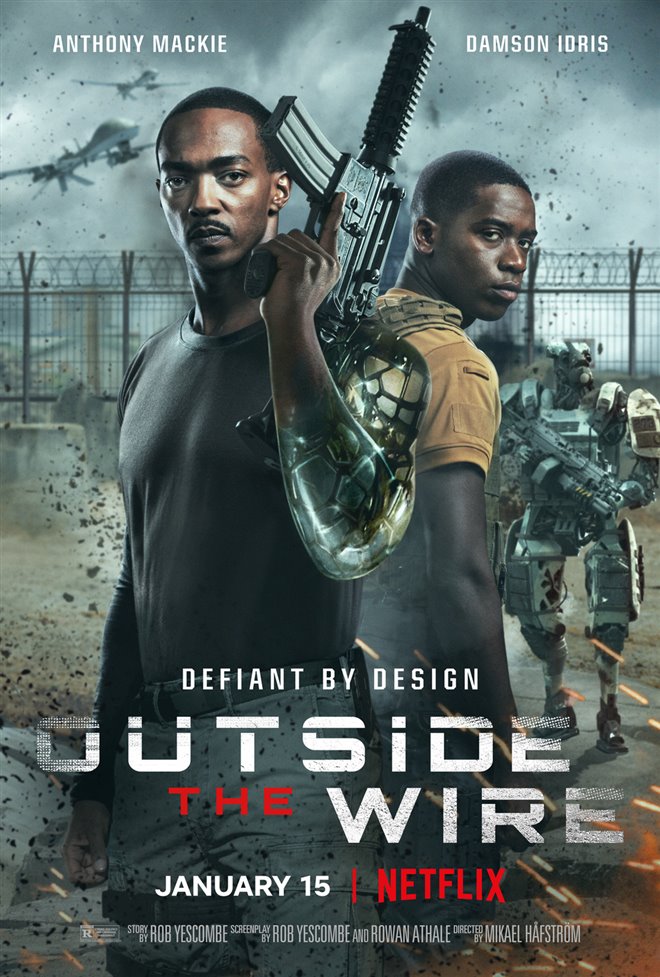 Outside the Wire is Rated R for Rated R for strong violence and language throughout and will debut globally on Netflix on January 15, 2021. It was directed by Mikael Håfström and stars: Damson Idris, Anthony Mackie, Pilou Asbæk and Michael Kelly.
KEEP READING: WATCH THE NETFLIX 2021 FILM PREVIEW IN NEW TRAILER FT. ARMY OF THE DEAD, RED NOTICE, AND MORE
What do you guys think? Will you be watching Outside the Wire? Have you seen any of Mackie's previous collaborations with Netflix? Let's discuss everything in the comments down below and on our Twitter.