"No one is ever truly gone", said Grand Master Luke Skywalker. Actor Liam Neeson has shown a strong interest in reprising his role as Jedi Master Qui-Gon Jinn for Star Wars: Obi-Wan Kenobi, which is now in production and set to debut on Disney+.
In a brief interview conducted by Collider, when Liam Neeson was asked if he would be willing to come back as Jedi Master Qui-Gon Jinn, he affirmed simply and positively:
"Sure, I'd be up for that, yeah."
Having returned to the franchise multiple times, Neeson is always happy to be a humble guide of the Force – albeit in many forms…
Qui-Gon Jinn: The Master's Legacy Lives On
Since the Walt Disney Company acquired Lucasfilm, Ltd. and its properties in 2016, the galaxy far, far away has taken a new approach in establishing its new canon chronology to differentiate itself from its "Legends" content. Media in the form of novels, video games, comics, feature films, animation, and streaming programs continue to expand the stories of many characters, worlds, and sights of this beloved franchise.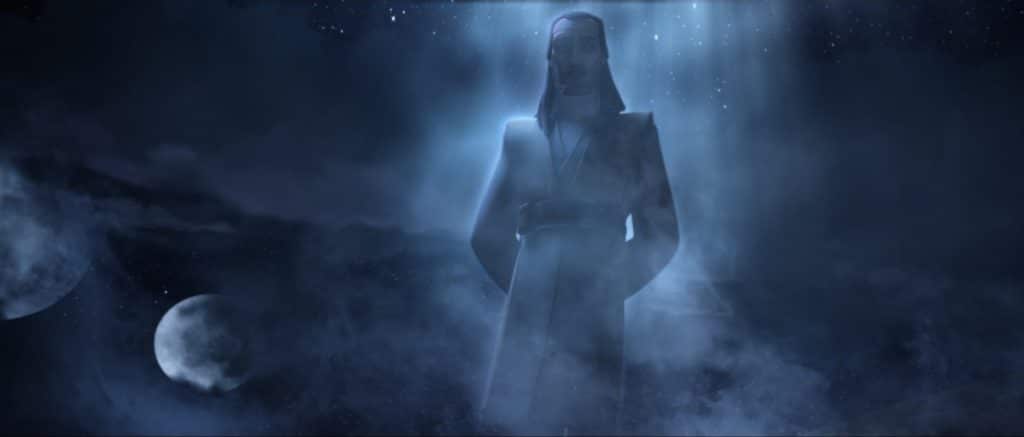 The first of many would include Star Wars: The Clone Wars, where fans were taken across various landscapes and perspectives of different fronts during the events of the conflict between the Grand Army of the Republic (Clone Army) and the Separatists/Confederacy of Independent Systems (CIS).
RELATED: BREATHTAKING NEW SYNOPSIS FOR UPCOMING LORD OF THE RINGS SERIES TEASES EPIC ADVENTURE FOR AMAZON
One of the many story arcs that took place included the Season 3 fan-favorite 'Mortis arc', where Jedi trio Anakin Skywalker, Obi-Wan Kenobi, and Ahsoka Tano, arrived at a formation in unknown space strong with the power of the Force. The three would experience visions foreshadowing events to come, including Obi-Wan sharing a conversation with the cosmic form of his late master, Qui-Gon Jinn. Liam Neeson returned to reprise his role not once, but twice for this arc, in addition to when he appears onto Grand Master Yoda on the planet Dagobah in Season 6.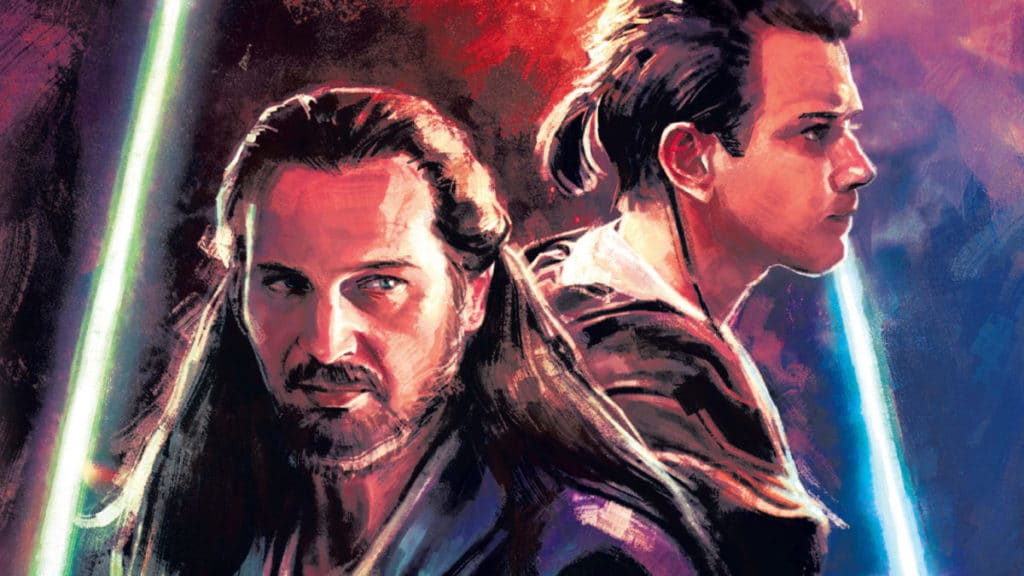 However, the legacy of Liam Neeson's Qui-Gon Jinn doesn't end there. Published by Del Rey, the novel Master and Apprentice was released to audiences on April 16, 2019, and is set eight years prior to the events of Episode I: The Phantom Menace. Readers are introduced to Jedi Master Qui-Gon Jinn and his padawan, Obi-Wan Kenobi, as they are tasked with keeping the peace across various planets, facing fearsome beasts and leaders of the crime syndicates. Kenobi and Jinn's relationship is tested as findings referring to the prophecy – of the one who will bring balance to the Force – force master and apprentice on opposite ends.
With recent series like The Mandalorian reintroducing characters from the prequel and original trilogy, the possibilities are endless! Having Qui-Gon Jinn on Obi-Wan Kenobi would certainly be a treat.
What do you folks think of having Liam Neeson back? How could he fit into the show? Let us know in the comment section below or over on Twitter. Be sure to stay locked with The Illuminerdi for more on Kenobi and everything Star Wars.
KEEP READING: LUCASFILM INTERESTED IN BRINGING BACK CAPTAIN REX FOR THE AHSOKA SERIES
Source: Collider