Star Wars: The Clone Wars is the third entry into the Disney Star Wars canon, and unfortunately, the weakest yet.
If you've read my reviews of Episode I: The Phantom Menace and Episode II: Attack Of The Clones, you know that I love the prequel era deeply. The melodrama, the character development, and the stunning world-building blend together to create a wholly unique epic tale that stands on its own and bolsters the stories that came before it.
RELATED: LIAM NEESON SHOWS SURPRISE INTEREST IN REVISITING QUI-GON JINN ROLE IN OBI-WAN KENOBI DISNEY+ SERIES
This deep love for a section of The Skywalker Saga so critically maligned is a part of me, and always has been. As such, I admit to some degree of bias in this review. I love Anakin and Obi-Wan and the grand mythos of The Clone Wars, so it should come as no surprise that despite its flaws, I still love Dave Filoni's first entry into the Star Wars universe.
STAR WARS: THE CLONE WARS FILM IS GOOD BUT NOT GREAT
For what it's worth, there are a lot of objectively great elements in this movie; the issue is that these separate moving parts never come together to create a greater whole. Take, for example, the introductions of fan favorite characters Clone Commander Captain Rex, Jedi Padawan Ahsoka Tano, and Sith Assassin Asajj Ventress.
While this film does a great job introducing these characters, it fails to give them any sort of meaningful development arcs. Fans of the follow-up television series of the same name know that these three undergo great change in that show, and that is certainly true. When viewed purely on its own merit, however, their stories come across as entertaining but shallow.
A large contributing factor to the lack of depth and complexity in these new additions to the franchise is the tragically short runtime. Clocking in at one hour and thirty-eight minutes, there simply isn't enough time to juggle the immense world-building, the quest for Jabba's son (the conflict driving the plot) and thoughtful development of the new cast. If this movie had the runtime of most other Star Wars movies (approximately two and a half hours), I believe that it would be much stronger.
STAR WARS: THE CLONE WARS AND WHAT WORKS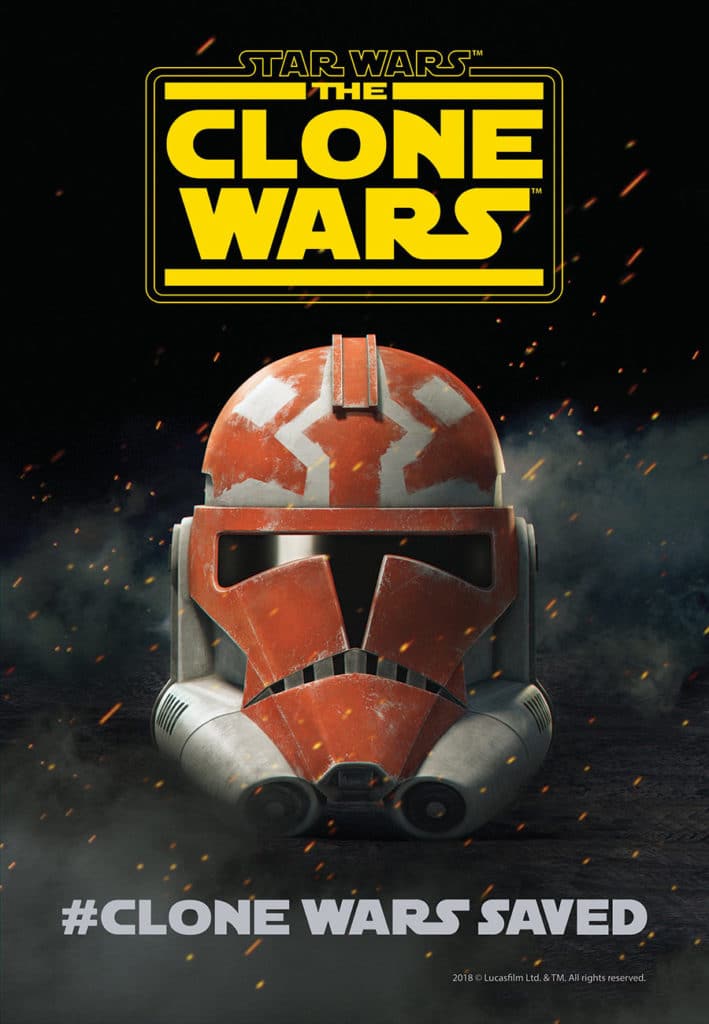 Now, enough harping. Let's get into what makes The Clone Wars a valuable addition to the franchise. First and foremost, this is Anakin's first appearance as a Jedi Knight, and he is amazing. Matt Lanter brings such charisma, charm and heart to the role that it's no wonder why many fans consider his version to be superior to Hayden Christensen's. His natural leadership and desire to help the people of the republic feel inspiring and genuine. Most importantly, his relationship with his new Padawan Ahsoka is engaging, heartfelt, and occasionally hilarious…in a good way. Seriously.
Speaking of Ahsoka, Ashley Eckstein's performance as the brash, strong-willed Jedi in training is every bit as incredible as I remembered. While she shares a lot of similarities with Anakin, Ahsoka is very much her own person, and this film is a solid, if imperfect beginning to her story.
No review of The Clone Wars would be complete without mention of James Arnold Taylor's incredible performance as Obi-Wan Kenobi. Kenobi is every bit as wise, snarky, and confident as one could hope for. He has easily the funniest lines of the film, particularly his conversations with Ventress and the commander of the Droid Army on Christophsis. His performance seamlessly complements McGregor's, and is a highlight of this movie.
STAR WARS: THE CLONE WARS FEATURES POLARIZING ANIMATION
The final aspect of this film I would like to touch on is the animation style. Personally, I've always appreciated it, but it tends to be rather divisive. Stylistically, it's just one of those things that you either really like, or really don't. I have never met a Star Wars fan who was wholly indifferent on that topic. I will say that the animation can be a bit choppy at times in this movie, though I know that the smoothness improves over the seasons of the follow-up TV show.
I do love The Clone Wars, but not as much as The Phantom Menace or Attack Of The Clones. It sets the stage for a truly epic TV series, and I applaud it for that. That being said, a bit more time spent on development as opposed to world-building would have resulted in a markedly stronger story. If you love the prequel era, you'll certainly enjoy this. If not, I don't expect that The Clone Wars will change your mind.
Star Wars: The Clone Wars is directed by Dave Filoni and stars Matt Lanter, James Arnold Taylor, Ashley Eckstein, and Dee Bradley Baker. You can stream the film on Disney+.
KEEP READING: NEW DETAILS EXPLAIN THE INTRIGUING FUTURE OF STAR WARS: REBELS AND AHSOKA IN LIVE-ACTION