WandaVision has opened to rave reviews from critics and fans alike and it looks like this mind-bending series is not done shocking audiences.
With the series slow burn mystery at the center of a sitcom, it's no surprise that the Marvel Cinematic Universe's first Disney Plus series will be full of surprises, but rumor has it that a fan favorite X-Men character from the 20th Century Fox films could be making his Marvel Cinematic Universe debut and their ties to Wanda make this rumor especially intriguing.
X-MEN CHARACTER RUMORED TO MAKE HIS DEBUT IN WANDAVISION
Last year, Murphy's Multiverse reported that Evan Peters had been cast in WandaVision, but didn't have details on who the actor would be playing. Speculation had Peters playing a villain, possibly Nicholas Scratch or Mephisto, given his history on American Horror Story. Fandom Wire has now exclusively reported that Peters will in fact be reprising his role as the X-Men with super speed, Quicksilver although no details about how or why Evan Peters' Quicksilver would be making his debut.
The Marvel Cinematic Universe has already featured their own Quicksilver with Aaron Taylor-Johnson, Wanda's fraternal twin brother. In Age of Ultron, Quicksilver aka Pietro Maximoff, was killed by Ultron sacrificing himself to save Hawkeye.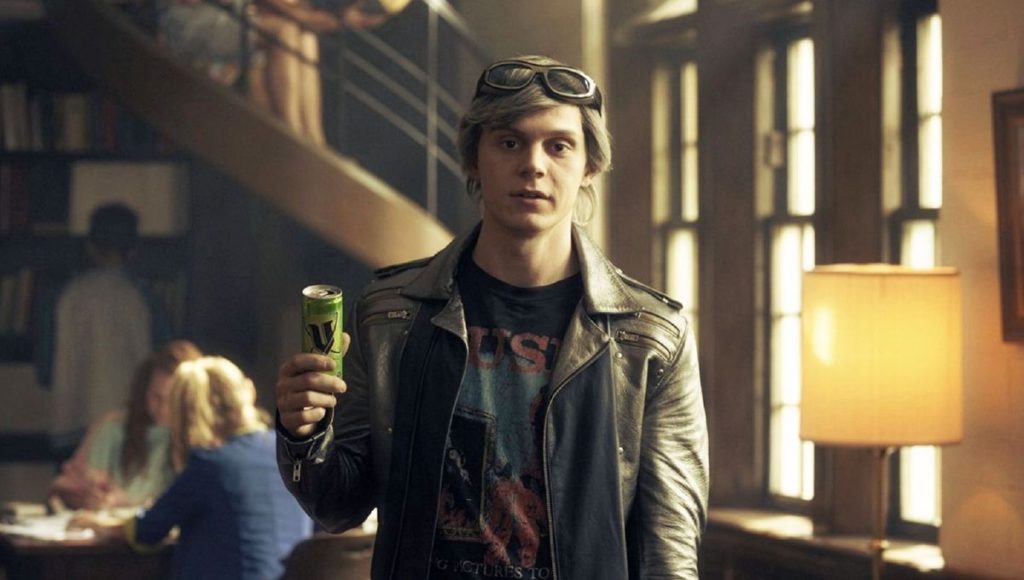 Evan Peters' Quicksilver was introduced in the film X-Men: Days Of Future Past. Disney acquired 21st Century Fox in 2019 which has left Marvel fans eagerly awaiting the debut of some of their favorite character now that Marvel can use the X-Men and Fantastic Four in the Marvel Cinematic Universe. The Fantastic Four film was announced at Disney Investor Day with Jon Watts attached to direct and Kevin Feige has confirmed that plans for the X-Men being introduced are being discussed. So, while it is known that the X-Men will make their Marvel Cinematic Universe debut, Evan Peters appearing in WandaVision as Quicksilver would bring the X-Men in much sooner than fans have been expecting.
RELATED: MARVEL'S MUTANTS ARE EVENTUALLY COMING TO THE MCU AND WE CAN'T WAIT ONE MORE DAY
If Evan Peters' Quicksilver is introduced into WandaVision, it has the potential to open quite a few story possibilities. Knowing Marvel and the wackiness of WandaVision, if the rumor is true Evan Peters' Quicksilver will be introduced through an unexpected twist possibly tied into the larger mystery. Given Wanda's powers and the fact that WandaVision will be tied into Doctor Strange In The Multiverse of Madness, this could also potentially be tied to the Multiverse.
There are a number of exciting possibilities if Peters is reprising his role as Quicksilver and it only adds to the mystery surrounding WandaVision. This would be the first appearance of an official X-Men into the Marvel Cinematic Universe and to have one directly from the X-Men films is an interesting starting point.
RELATED: WATCH NEW WANDAVISION FEATURETTE VIDEO SEEMINGLY TEASE WONDER MAN IS ON THE WAY
WANDAVISION OFFICIAL SYNOPSIS
Marvel Studios' "WandaVision" blends the style of classic sitcoms with the Marvel Cinematic Universe in which Wanda Maximoff (Elizabeth Olsen) and Vision (Paul Bettany)—two super-powered beings living their ideal suburban lives—begin to suspect that everything is not as it seems.
The first two episodes of WandaVision are available on Disney Plus now. New episodes premiere every Friday. WandaVision stars Elizabeth Olson, Paul Bettany, Kathryn Hahn, and Teyonah Parris.
What do you think about this rumor that Evan Peters will reprise his role as Quicksilver? Why do you think this version of Quicksilver would show up in WandaVision? Do you want to see the Fox X-Men tied into the Marvel Cinematic Universe? Leave your thoughts in the comments below or on our social media.
KEEP READING: IS WANDAVISION'S RALPH SECRETLY THE MENACING MEPHISTO IN DISGUISE?
Source: Fandom Wire