Marvel Studios officially kicked off the start of the Marvel Cinematic Universe's Phase 4 this past weekend with its first entry on Disney+, WandaVision. The response has been overwhelmingly positive thus far for this new form of storytelling, even resulting in WandaVision earning the highest Rotten Tomatoes rating of any MCU project to date.
With Elizabeth Olsen and Paul Bettany's lead characters living their best life in suburbia, set in the early history of TV sitcoms, the craziness and hijinks are already coming in full force as they hide from the world who they really are. Thanks to this being an MCU series, there are already teases as well that everything may not be as it seems thanks to oddities like the beekeeper and that helicopter that Wanda found in the bushes.
WandaVision's First Two Episode Titles
All of this excitement is bringing so much joy to Marvel fans worldwide, and these two episodes didn't even have titles to start out! Thankfully, that mystery has been rectified within only a few days of the show's arrival.
Disney+ officially updated the WandaVision page to include episode titles for its debut entries. Episode 1 is titled "Filmed Before A Live Studio Audience" while Episode 2 is titled "Don't Touch That Dial."
RELATED: TITANS SEASON 3 CASTS BOYHOOD ACTRESS SAVANNAH WELCH AS BARBARA GORDON
Although it may have taken longer than expected to get these titles, this isn't the first time Disney has done this with a new property. When The Mandalorian came as one of the earliest Disney+ properties for Lucasfilm, its first episode didn't receive a title until a few days after it began streaming as well. It will be interesting to find out if Marvel employs this same tactic going forward, but it's great to have the titles nonetheless.
In terms of specifics, Episode 1 fits absolutely perfectly considering the team filmed the 1950s-inspired episode in front of a live audience. This helped bring the authenticity of the era as Wanda and Vision dive fully into emulating shows like I Love Lucy and The Dick Van Dyke Show, and it made for one of the most unique entries ever planted into the MCU story.
As for Episode 2, "Don't Touch That Dial" was a common phrase used back in the 50s and 60s to keep watchers tuned into the sitcoms that aired one after the other and during commercial breaks. Originating during the golden era of TV, this title is yet another nod to Marvel Studios taking every opportunity to embody the time period and set the story into stone.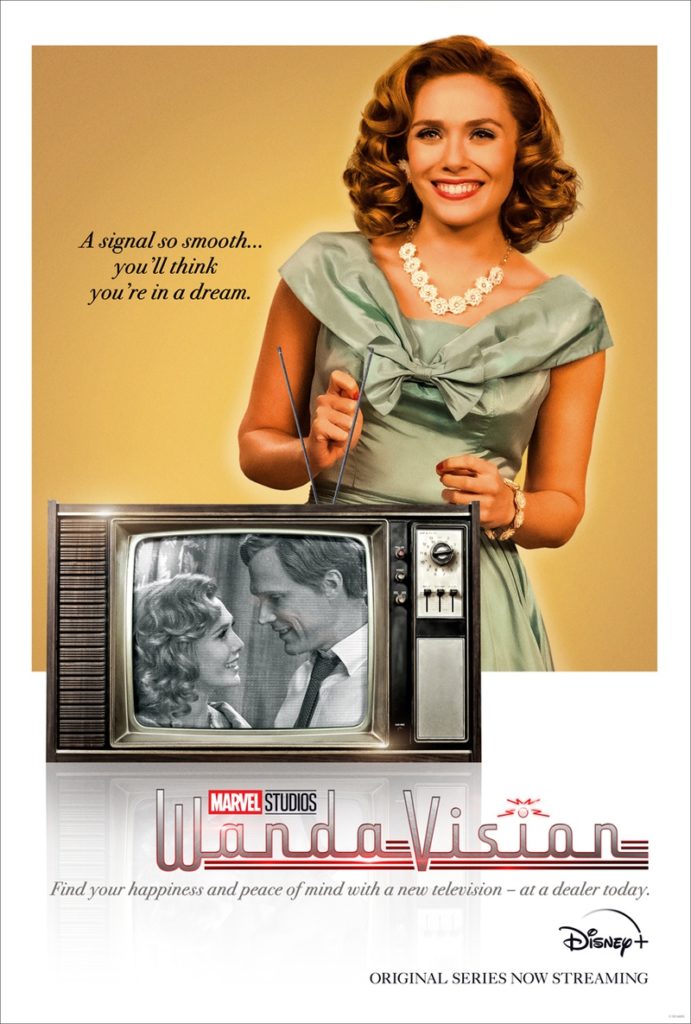 Now that the first two episodes have titled attached to them, it will be exciting to see what the other seven episodes will be called as they premiere. Episode 3 of WandaVision will begin streaming on Disney+ on Friday, January 22.
KEEP READING: AVENGERS: ENDGAME ORIGINALLY HAD A POST CREDIT SCENE FEATURING THE STARS OF WANDAVISION
Source: ScreenRant