Get ready for more modern medieval action as The Old Guard 2 has been given a greenlight by Netflix.
One of the biggest surprise hits of last year, a year void of many big studio releases due to the COVID-19 pandemic, was Netflix's The Old Guard starring Charlize Theron. Noted for its eye popping action and its fresh take on the superhero narrative, the comic adaptation proved to be diamond in the rough for Netflix in 2020.
The Old Guard 2 Is Happening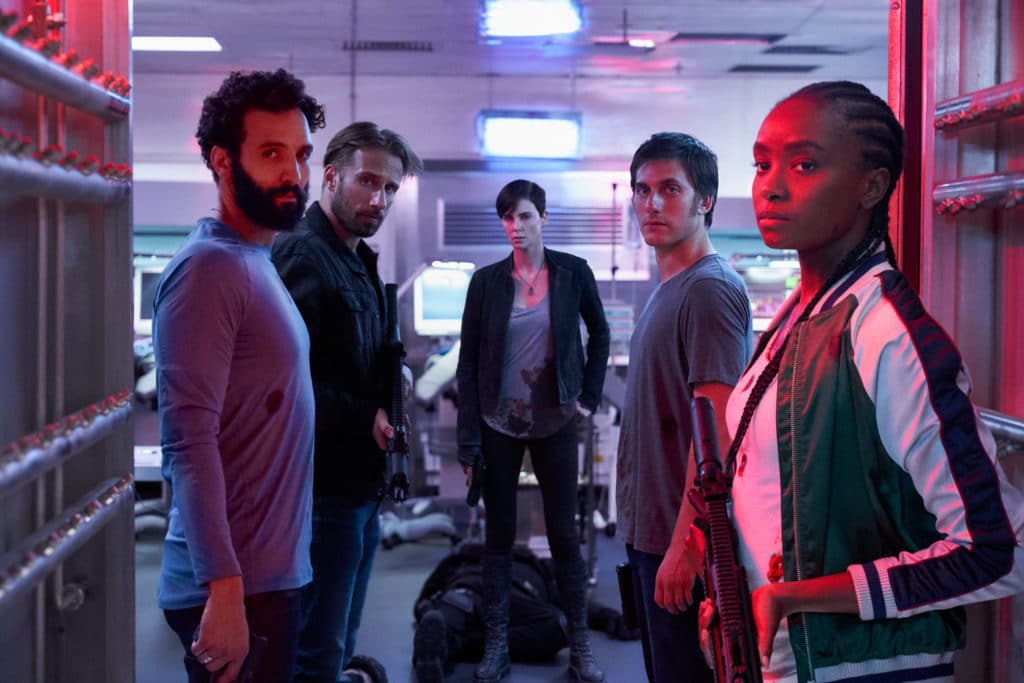 The Illuminerdi can officially report that after much speculation, The Old Guard 2 has officially gotten the go ahead from Netflix. Cast and crew details were not made available to us at this time, but it can be assumed that the original cast is set to return, and Gina Prince-Bythewood is likely to return to the director's chair.
RELATED: BARON MORDO CONFIRMED TO RETURN FOR DOCTOR STRANGE 2 (AGAIN)
A sequel to the graphic novel, The Old Guard: Force Multiplied, was published in 2019, so The Old Guard 2 could closely follow that source material. The original film ended with a despondent Booker in exile coming across Quynh in his apartment. Quynh was once a member of the guard who was captured, sealed in an iron maiden, and plunged into the sea to drown for all eternity due to her immortal powers. The sequel could explore her state of mind and uncover how she escaped, and after all these years where her loyalties lie.
The Old Guard Official Trailer And Synopsis
Led by a warrior named Andy (Charlize Theron), a covert group of tight-knit mercenaries with a mysterious inability to die have fought to protect the mortal world for centuries. But when the team is recruited to take on an emergency mission and their extraordinary abilities are suddenly exposed, it's up to Andy and Nile (Kiki Layne), the newest soldier to join their ranks, to help the group eliminate the threat of those who seek to replicate and monetize their power by any means necessary.
The Old Guard is available to stream on Netflix now. Are you excited about the prospect of The Old Guard 2? Would you like to see them adapt the sequel to the graphic novel or to explore an original story? Let us know in the comments below or over on our social media and if you haven't yet, check out our original review of The Old Guard!
KEEP READING: THE MANDALORIAN NEW SEASON 3 START DATE MAY HAVE JUST BEEN UNCOVERED