The fans have been waiting and now the time is almost here! New cable listings have confirmed that Power Rangers Dino Fury will be premiering on February 20th, 2021!
With this also comes episode descriptions for the first two episodes of Power Rangers Dino Fury:
Power Rangers Dino Fury Episode 1 – Destination Dinohenge Official Synopsis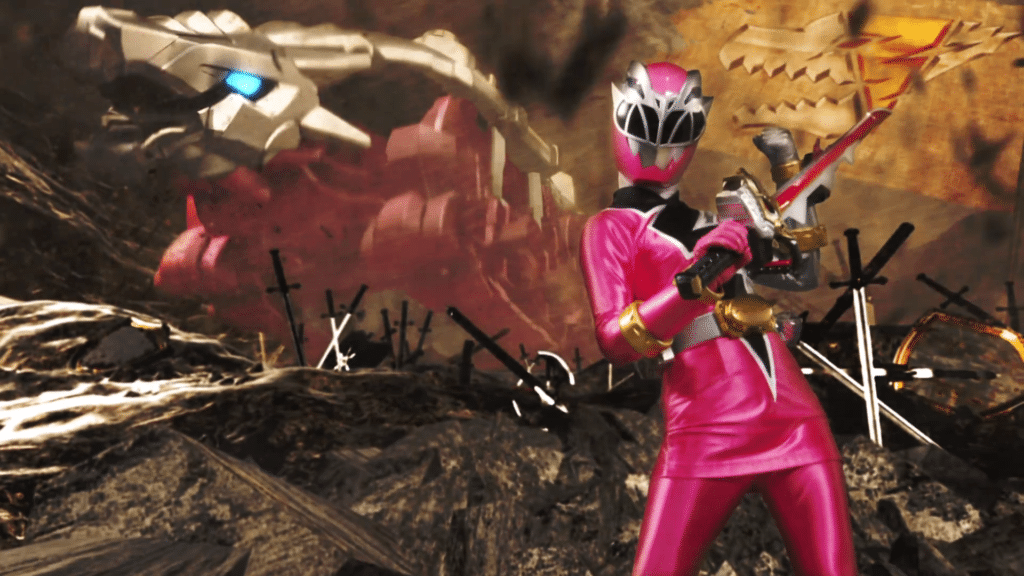 Go-getting reporter Amelia accompanies Ollie and his mom, Dr. Akana, to investigate the mysterious Dinohenge statues. The run into an evil warrior named Void Knight and a threat that puts the entire world in danger.
This first episode seems to be an Amelia focused episode and will highlight her journalistic abilities. Also featured in this synopsis is Ollie whose mother is presumably some sort of archeologist. Perhaps she could have some sort of recurring role and help the rangers from time to time.
Power Rangers Dino Fury Episode 2 – Sporix Unleashed Official Synopsis
Ollie carries out a plan to catch Sporix without his teammates' knowledge. When monsters take advantage of his idea, Ollie realizes the benefit of working as a team.
This one is an Ollie focused episode and seems to be a cookie-cutter teamwork episode that we have seen countless times throughout the show's history. Hopefully, this season can find a way to expand on an otherwise overused concept.
Interestingly neither Zayto, Izzy, or Javi was mentioned in any of the descriptions for the first two episodes. We previously speculated that Izzy and Javi may show up later in the season, due to the actors having different start times from the other rangers. Zayto is peculiar; however, as it would be odd to start the season without the team's Red Ranger.
RELATED: TESSA RAO AND CHANCE PEREZ MAY NOT APPEAR UNTIL A FEW EPISODES INTO SEASON 1 OF POWER RANGERS DINO FURY
It is possible that they may be leaving Zayto out on purpose to avoid potential spoilers regarding the character's past. Only time will tell as the premiere is only a few weeks away!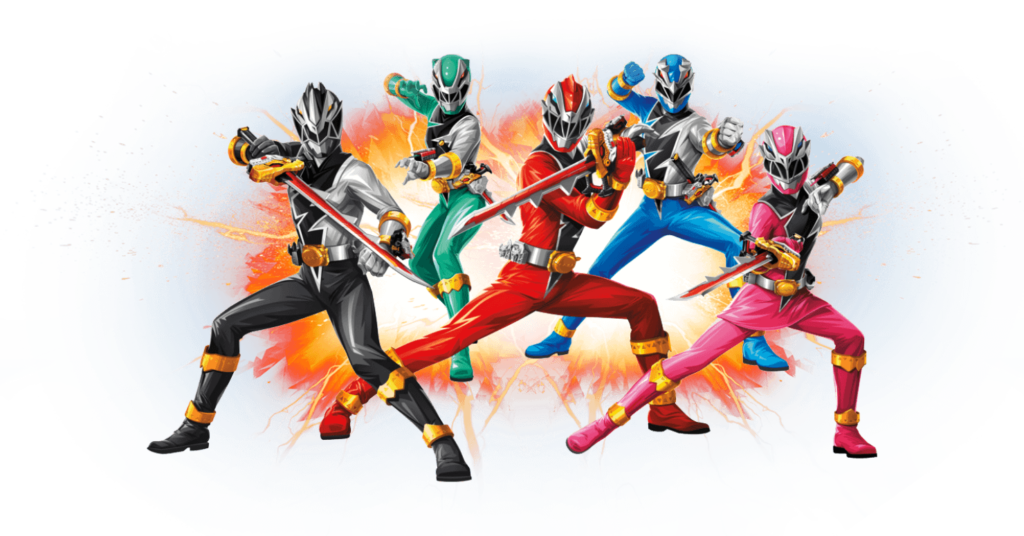 Power Rangers Dino Fury stars, Russell Curry as Zayto the Red Dino Fury Ranger, Kai Moya as Ollie Akana the Blue Dino Fury Ranger, Hunter Deno as Amelia Jones the Pink Dino Fury Ranger, Tessa Rao as Izzy Garcia the Green Dino Fury Ranger, Chance Perez as Javier Garcia the Black Dino Fury Ranger, and Kelson Henderson as Mick Kanic.
What are your thoughts on these episode descriptions? Are excited to finally check out Power Rangers Dino Fury on February 20th? Let us know in the comments below and be sure to follow The Illuminerdi on social media to be notified of more Power Rangers news and updates in the future!
KEEP READING: KELSON HENDERSON RETURNS AS MICK KANIC IN POWER RANGERS DINO FURY