The hit 80s family comedy sitcom Punky Brewster is coming back for a glorious revival. Punky Brewster was a hit sitcom that aired on NBC from September 16, 1984, till its final season on March 9th, 1986. The series then ran again for syndication from October 30th, 1987 till May 27th, 1988.
The Punky Brewster live-action series focuses on a young hilarious, warm, and intelligent girl named Penelope "Punky" Brewster. Punky is also an orphan. It's mainly due to Punky's parents abandoning her before the start of the series. Punky fortunately crashes and lives in a vacant apartment in a local building in Chicago.
Eventually, she meets the manager of the building an elderly, widowed, and grouchy photographer named Henry Warnimont played the late great A-list actor George Gaynes. Eventually, throughout the series, Warnimont becomes close with Punky and eventually takes care of her as a foster parent.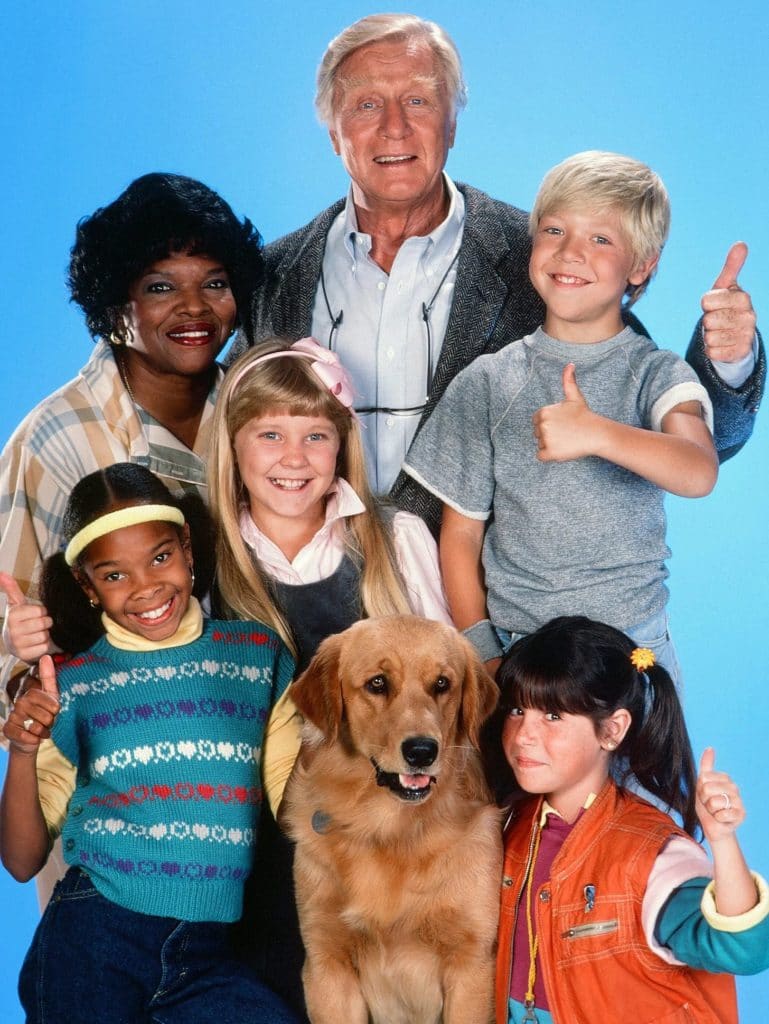 The series starred George Gaynes, Betty Johnson, T.K Carter, Ami Foster, Casey Ellison, Eddie Deezen, Dody Goodman, and Soleil Moon Frye as Punky Brewster. Also, we can't forget Sandy who played Brandon Punky's pet dog, or what she was called in the show "The Wonder Dog". The series had positive reviews and due to its success, it was able to spawn an animated spin-off show called It's Punky Brewster.
RELATED: THE MIGHTY DUCKS: GAME CHANGERS PREMIERES FRIDAY, MARCH 26 ON DISNEY+
The animated show also was a success and gained a cult following. Now it has been announced by NBC that they will produce a ten-episode revival of the hit series and will air on their streaming service Peacock. The revival is set to premiere on February 25, 2021. The main star Soleil Moon Frye is set to reprise her role as Punky in the revival, thirty years after she last played and voice the iconic character. Co-Star Cherie Johnson is also set to reprise her role in the revival.
Punky Brewster Trailer Breakdown
As the trailer starts we see an adult Punky in the present day. We see that Punky got married and has raised three young daughters. We also see flashback clips when Punky was younger in the original series with her late foster father Mr. Warnimont. We learn to like her late foster father. Punky has also become a professional photographer.
We also see her wear her different colored converse shows, a nod to the original series. However, we also find out that Punky and her husband played by Freddie Prince Jr. have been divorced. We see Punky trying to move on and learn to become a more independent woman while taking care of her children. However, we see her trying to comically find another man through online dating.
RELATED: SAVED BY THE BELL STAR DUSTIN DIAMOND DEAD AT 44
The trailer then shows us that Punky has taken in an abandoned girl named Izzy who like her was in the foster system. This is a nod to when Punky was also abandoned and Mr. Warnimont took her in and eventually became her foster parent. We also see traits of Punky of Izzy when she was younger. However, we see that Punky and her husband are slowly rekindling their relationship much to the amusement of Izzy and the slight joy of their children. We then see some comedic scenes similar to the original series.
We also see a glimpse of Cherie Johnson reprising her role Cherie from the original series, like Frye as adults. The rest of the trailer shows us more comedy antics from Punky and even revealing some easter eggs and nods to the original series. The trailer then ends with the title card and release date.
Punky Brewster is one of television's nostalgic and even somewhat underrated sitcoms. It had gained a cult following throughout the years. Now after more than thirty long years longtime fans who grew up with the series will be able to see Punky Brewster again in all of her hilarious and comical antics that made her iconic.
It is a shame that original series stars  George Gaynes and Susie Garrett are no longer with us to be part of this revival. However, can expect that their legacy will be acknowledged and paid tribute in the upcoming revival series. Punky Brewster is back and hopefully, she can give us more of the love, charm, and comical aspects she gave us more than thirty years ago.
Be sure to follow The Illuminerdi on social media to be notified of more news and updates like this in the future!
Source: Peacock