After the release of a blurred image a few days ago, we now have our very first look at Jared Leto's Joker in the highly anticipated Zack Snyder's Justice League.
A few days ago Zack Snyder officially confirmed that the trailer for the highly anticipated Zack Snyder's Justice League will be released Sunday February 14, 2021.
Jared Leto's Joker From Zack Snyder's Justice League
Vanity Fair now exclusively debuted the first two pictures of Jared Leto as the Joker in the long awaited new version of Justice League.
Zack Snyder stated that Jared Leto's Joker was one of the only things he wanted to add to his cut of the film, which was not part of Snyder's original plan before walking away from the movie in 2017, amid a clash with Warner Bros. leadership and grief over a family tragedy: "The Joker is really the only thing that I thought of in retrospect. But I will say that it was always my intention to bring Joker into that world."
RELATED: JUSTICE LEAGUE: 2 NEW STILLS SHOW OFF STEPPENWOLF AND DARKSEID
In some of his Justice League scenes, Leto's Joker also sports a bulletproof vest festooned with grimy law enforcement badges. "He has tons of badges," Snyder said. "Those are his trophies." This confirms earlier reports by reliable scoopers.
Minor Spoiler warning as Vanity Fair did describe the scene, featuring the Joker:
Joker appears in the new film during a sequence set on a ruined Earth after the alien tyrant Darkseid invades and decimates the planet. It's a dream sequence, a psychic vision, experienced by Ben Affleck's Bruce Wayne that reveals what will happen if the superheroes fail to stop the onslaught. Joker is sort of the Ghost of Christmas Yet To Come, supplying motivation through terror.
RELATED: JUSTICE LEAGUE DARK: EVALUATING ALL 4 EXTRAORDINARY INCARNATIONS OF THE MYSTICAL SUPERTEAM
Snyder elaborated:
"The cool thing about the scene is that it's Joker talking directly to Batman about Batman,"
Snyder on Ben Affleck's Batman and Jared Leto's Joker facing off:
"It's Joker analyzing Batman about who he is and what he is. That's the thing I also felt like fans deserved from the DC Universe. That is to say, the Jared Leto Joker and the Ben Affleck Batman, they never really got together. It seemed uncool to me that we would make it all the way through this incarnation of Batman and Joker without seeing them come together."
Snyder already had a history devised in his head:
"The scene explains why Bruce had the Joker card taped to his gun that you see in Batman v Superman," the director says of his 2016 film, which also hinted that that Joker murdered the Caped Crusader's sidekick by showing the absent Robin's armor, spray-painted with "Ha Ha, Joke's On You, Batman."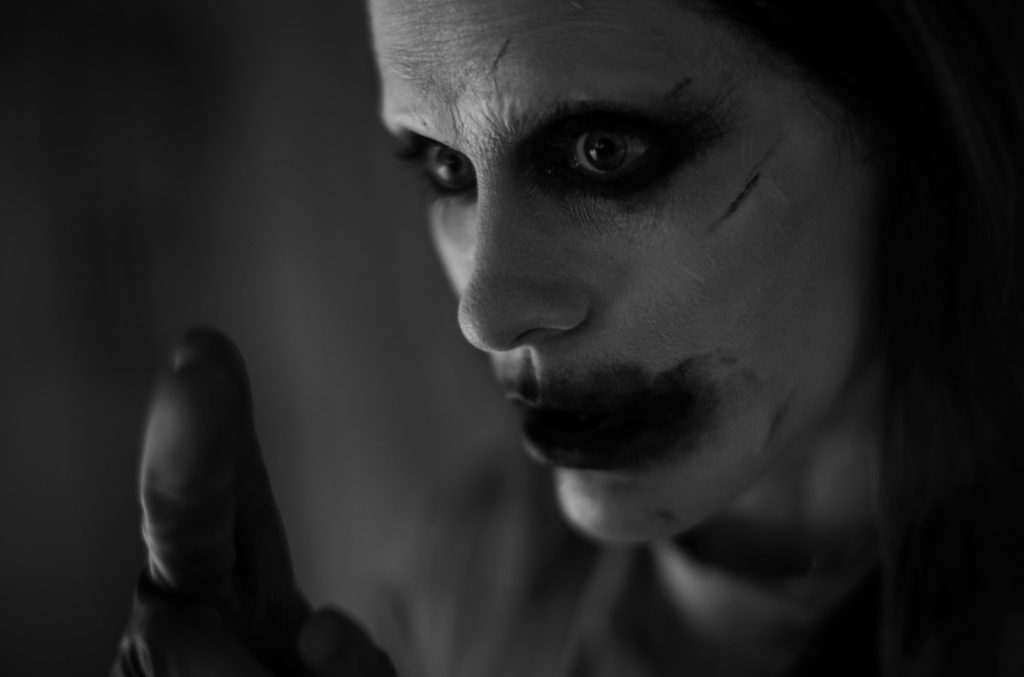 "I'd always wanted to explore the death of Robin…And if there ever was going to be a next movie, which, of course, there probably won't be, I wanted to do a thing where in flashbacks we learn how Robin died, how Joker killed him and burned down Wayne Manor, and that whole thing that happened between he and Bruce."

Zack Snyder
RELATED: ZACK SNYDER'S JUSTICE LEAGUE GETS AN OFFICIAL DEBUT DATE AND 3 NEW POSTERS
The director's plan was to show "how they became like this … how he hurt him in a way that no one has, really. Other than losing his parents, it was probably the most significant personal injury to his life."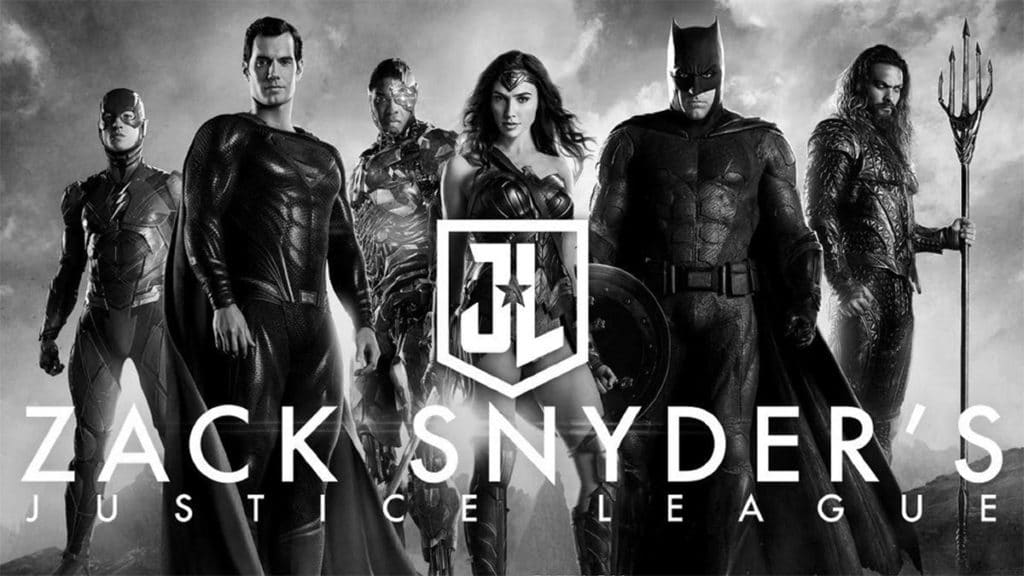 The four-hour long and R-Rated Zack Snyder's Justice League is coming to HBO Max March 18, 2021.
What do you guys think? Do you like Jared Leto's new Joker look? Are you excited for Snyder's version? Let's discuss everything in the comments down below and on our Twitter.
KEEP READING: SUPER BOWL MOVIE TRAILER CHEAT SHEET: NEW LOOKS AT RAYA, COMING 2 AMERICA, NOBODY, AND MORE
Source: Vanity Fair