Woman In Motion is a documentary about Nichelle Nichols the famous Star Trek actress who played Lieutenant Uhura and later used her fame to campaign to help NASA recruit new astronauts, specifically women and minorities.
It is an amazing story that shows just how instrumental Nichols has been in changing history, be it on the television screen or the actual space program. The Illuminerdi had the opportunity to speak with Woman In Motion director Todd Thompson.
Thompson talked about why he thinks Star Trek has touched so many people's lives and the important ideology behind the long running franchise.
WHAT TODD THOMPSON LOVES ABOUT STAR TREK
"I just think the longevity of Star Trek can really be based on, I mean lots of things, but I think the main thing, for my perspective is, I just think at its core the fact that it is about something that I think we all aspire to be. I mean you could be a science fiction fan or not or you can love that genre or not love that genre, but I think at the core, the human core of the story the humanity piece of it is just something we all aspire towards.

Living together, working together as brothers and sisters. I love the Star Trek ideology of IDIC which um those letters stand for you know Infinite Diversity Infinite Combinations."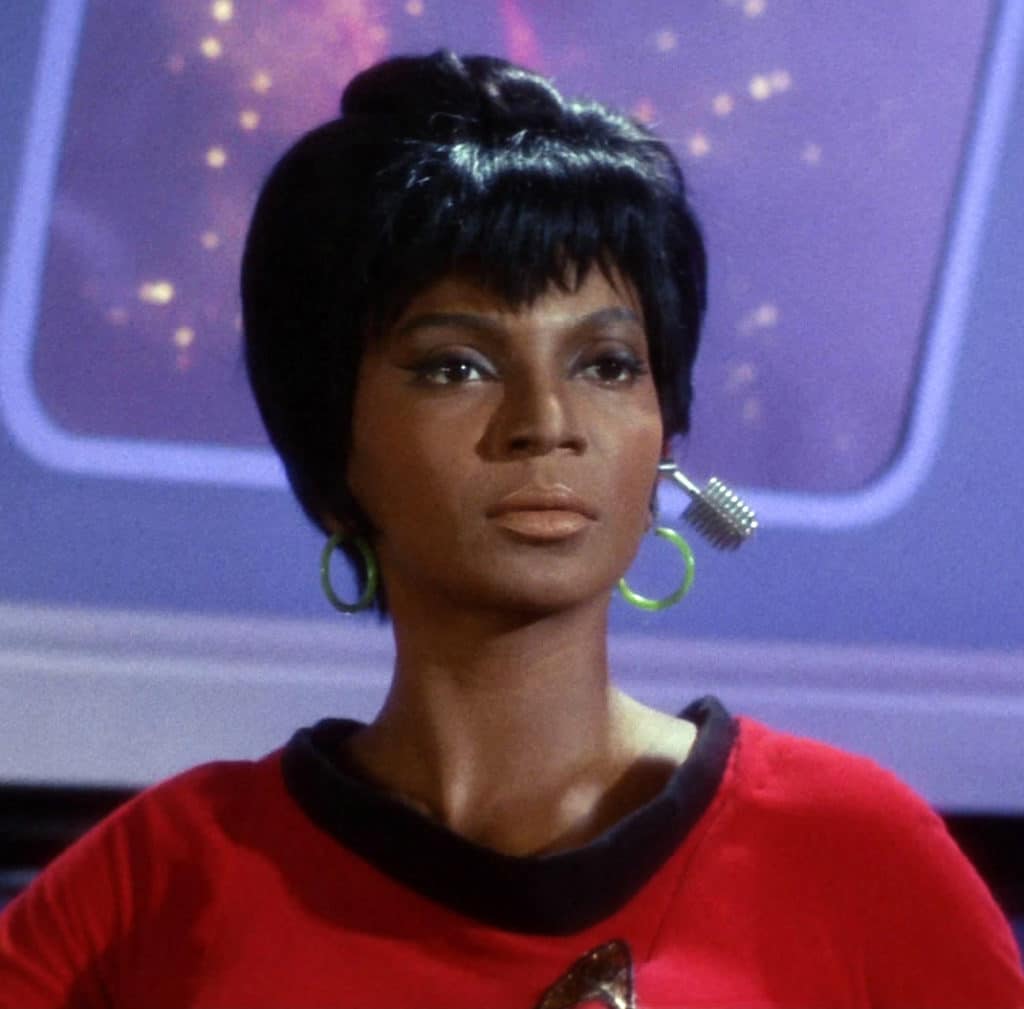 While Thompson is a fan of Star Trek and Nichelle Nichols' character Lieutenant Uhura, his producing partner Tim Franta and Franta's long time friend as well as collaborator Dave Teek are the hard-core Star Trek fans and involved in NASA. Thompson revealed that Teek started a Star Trek fan club in high school. Thompson continued to speak to the longevity of not only the franchise, but the mentality of the original 1960s series.
RELATED: STAR TREK: STRANGE NEW WORLDS CASTING SERIES REGULARS: EXCLUSIVE
"I think we all aspire for that, aspire towards that and I think that's why it's been able to survive so long. And the fact that its set-in space and space being the final frontier something that we even today and I'm sure for thousands of years in the future we're going to be constantly looking up and wondering. It's an endless, endless universe to explore out there."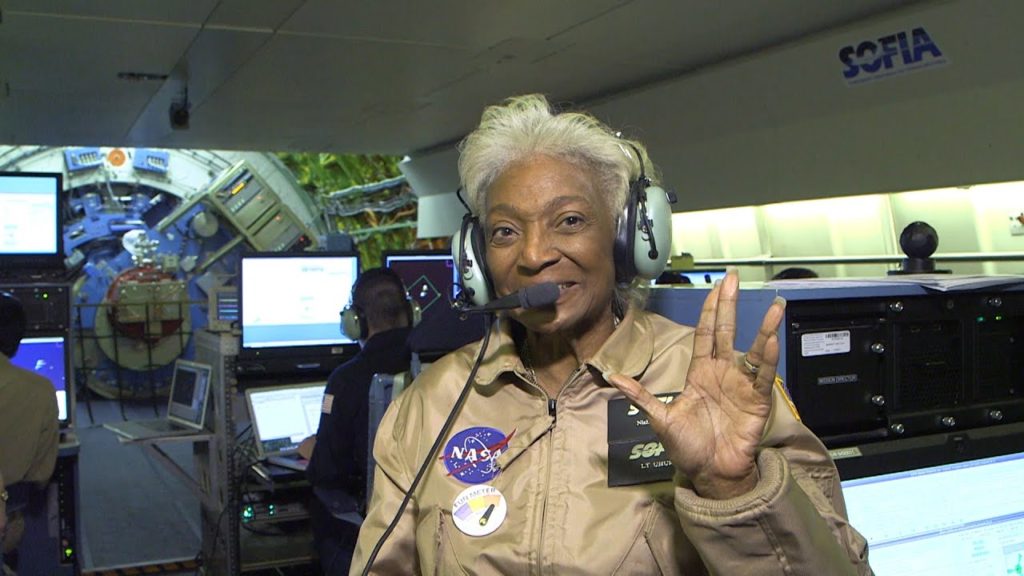 The story of Nichols work campaigning for NASA to recruit women and minorities is something that hasn't been known or remembered by nearly as many people as one would expect. Woman In Motion tells the story of how Nichols used her sci-fi fame to recruit astronauts. Thompson revealed his wish for the film, Woman In Motion, and the important message it shares with audiences.
"If I have one wish for this film it's that everybody in the world gets to see it because if they do our answer's there. How we should act, treat each other, embrace each other again. Live in that Star Trek ideology of Infinite Diversity Infinite Combinations it's all right there and its extremely simple."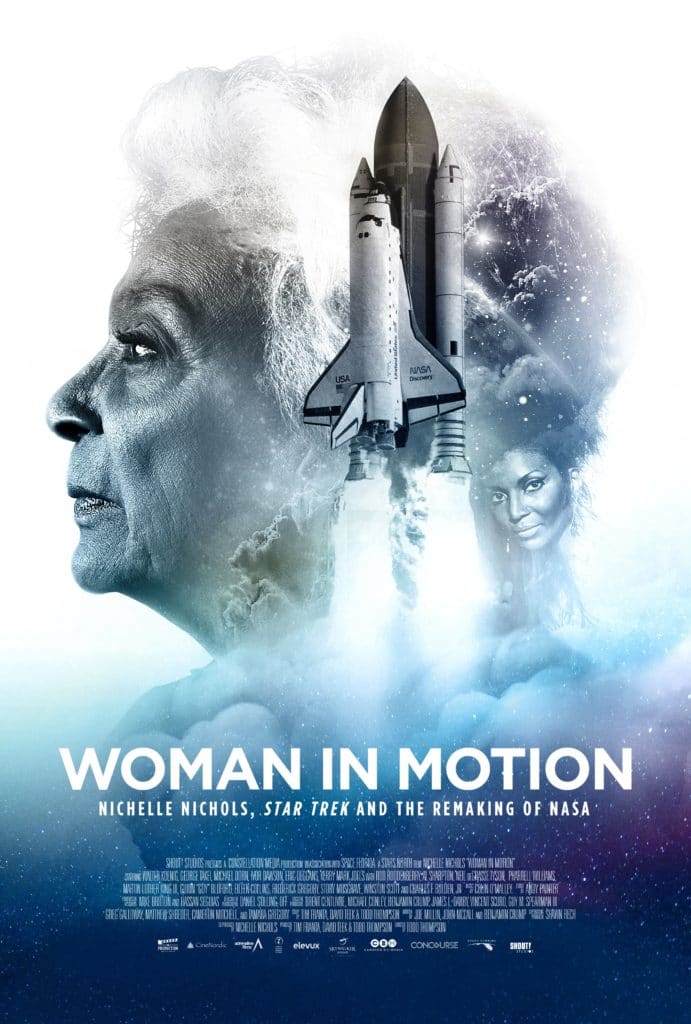 Woman In Motion shows that Nichols time on Star Trek may not have been perfect, but the impact it has had on the world is enormous. She not only changed pop culture and television, but she inspired a generation of scientists and astronauts. Nichols recognized one of the key lessons of Star Trek and used it to diversify NASA's space program, bringing it one step closer to becoming similar to Star Trek's IDIC mentality.
WOMAN IN MOTION TRAILER AND SYNOPSIS
The inspiring true story of how renowned Star Trek actress Nichelle Nichols pioneered the NASA recruiting program to hire people of color and the first female astronauts for the space agency in the late 1970s and 1980s, Woman in Motion: Nichelle Nichols, Star Trek and the Remaking of NASA will come to home theaters on digital and on demand everywhere on February 16, 2021. Fans who preorder from Apple will also have access to exclusive bonus features, including an extended "The Story Behind the Story" featurette, deleted scenes, teasers and trailers.

Directed by Todd Thompson (The Highwaymen, PRE FAB!), the film chronicles how Nichols transformed her sci-fi television stardom into a real-life science career when, in 1977, she embarked on a campaign to bring diversity to NASA. Nichols formed the company Women In Motion, Inc. and recruited more than 8,000 African American, Asian and Latino women and men for the agency.

Nichelle and her program continue to influence the younger generation of astronauts as well, including Mae Jemison, the first female African American astronaut in space. Despite an uphill battle against a bureaucracy that was hesitant to let her get involved, Nichols persevered and is credited by NASA for turning it into one of the most diverse independent agencies in the United States Federal Government.

In addition to Nichols, Woman In Motion features notable celebrities, activists, scientists and astronauts including Neil deGrasse Tyson, George Takei, Pharrell Williams, Martin Luther King III, Al Sharpton, Vivica A. Fox, Walter Koenig, Rod Roddenberry, Michael Dorn, Guy Bluford, Charles Bolden, Ivor Dawson, Frederik Gregory and Benjamin Crump.
Woman In Motion is available on Video On Demand February 16, 2021. Are you going to watch Woman In Motion: Nichelle Nichols, Star Trek And The Remaking Of NASA? Are you a Star Trek and Lieutenant Uhura fan? Leave your thoughts in the comments below or on our social media.
KEEP READING: A GLITCH IN THE MATRIX REVIEW: STYLE OVER SUBSTANCE DOESN'T MAKE AN INTERESTING DOCUMEMTARY