Lionsgate has released a new trailer for the 9th entry in the Saw franchise, called Spiral: From The Book of Saw.
After it's been delayed for an entire year due to the pandemic, the marketing campaign for Spiral: From the Book of Saw is now picking up again with the release of new poster yesterday and a new trailer today.
Spiral Takes Us Back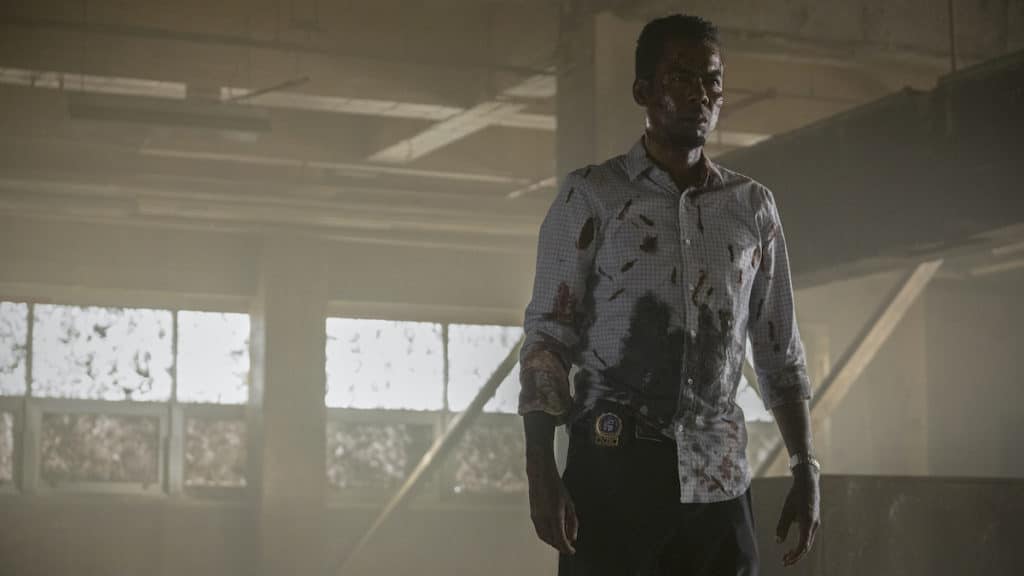 In the trailer we see short glimpses at new traps, a new version of the iconic Pig mask, as well as a new puppet, seemingly replacing Billy, the puppet that always drove on the tricycle. There is a short glimpse at a photo of John Kramer and a lot of spirals at every crime scene. The movie might be set in modern times as the iconic tapes, have seemingly been replaced with a USB-Stick.
RELATED: BAD TRIP'S MICHAELA CONLIN REVEALS HER WILD AUDITION IN NEW INTERVIEW
Here are some of the new posters, that have been released by the cast mebers to tease the trailer.
A criminal mastermind unleashes a twisted form of justice in Spiral, the terrifying new chapter from the book of Saw. Working in the shadow of his father, an esteemed police veteran (Samuel L. Jackson), brash Detective Ezekiel "Zeke" Banks (Chris Rock) and his rookie partner (Max Minghella) take charge of a grisly investigation into murders that are eerily reminiscent of the city's gruesome past. Unwittingly entrapped in a deepening mystery, Zeke finds himself at the center of the killer's morbid game. (Lionsgate)
It stars Chris Rock, Max Minghella, Marisol Nichols, and Samuel L. Jackson, and is produced by the original Saw team of Mark Burg and Oren Koules. The film is directed by Darren Lynn Bousman and written by Josh Stolberg & Pete Goldfinger.
Spiral: The Book of Saw will hit theatres May 14, 2021.
What do you guys think? Are you a fan of the franchise? Are you excited for this one? Let's discuss everything in the comments down below and on our Twitter.
KEEP READING: BATMAN'S CANCELLED SNYDERVERSE FILM WOULD HAVE INTRODUCED BATGIRL