Star Dave Bautista might play an iconic D.C. villain in the near future.
From his recent film My Spy to his upcoming films Army Of The Dead and Dune, let's just say Bautista has been on a roll when it comes success in the entertainment industry.
RELATED: THE FLASH OFFICIALLY BEGINS FILMING ALONG WITH NEW MESMERIZING LOGO
Now, the Guardians Of The Galaxy star Dave Bautista has spoken up about potentially playing the iconic Batman villain Bane. It has been revealed that Bautista took a secret meeting with Warner Bros. studios about casting him for the role of Bane in a future Batman film.
Dave Bautista Throws His Hat In The Ring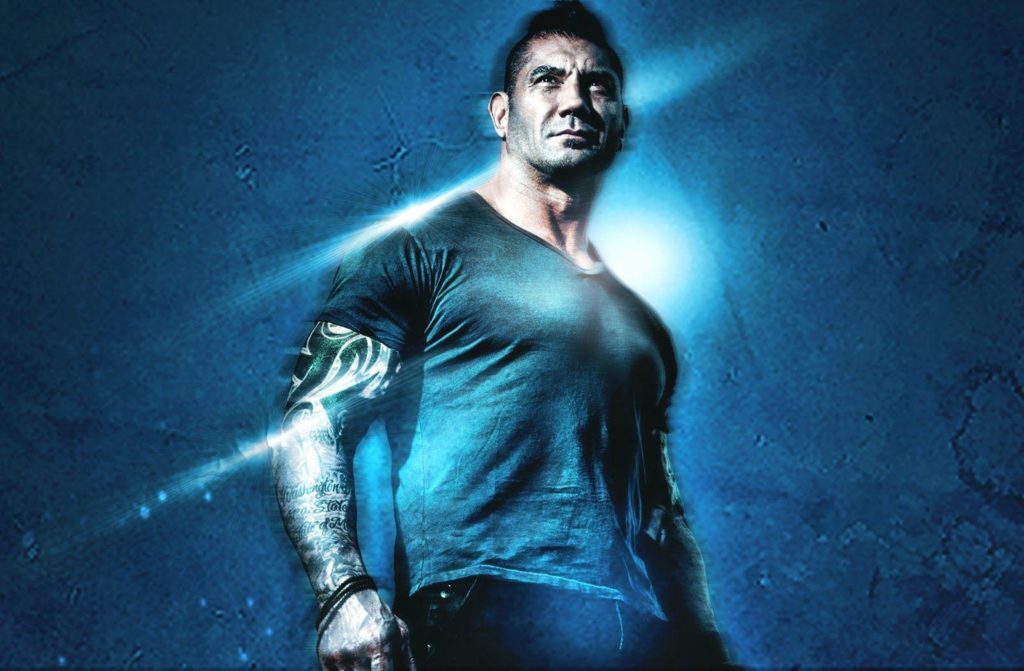 It's not a surprise that Dave Bautista expressed his desire to play the classic Batman villain in private, but his open declaration is a big move.
During an interview for Justice Con alongside Justice League director Zack Snyder, Bautista was asked which DC Comics character he would love to play. He answered that he would love to play Bane in a future Batman or DC film. Bautista explained that:
"It would be Bane, all day. It is no secret. I really want to play Bane. I want to play Bane so much that I went to Warner Bros., had a meeting with them, had a meeting with DC, walked through the door and said, 'I want to play Bane. I'm not kidding. They said, 'Wow, wow. We're not even looking for anyone for Bane.".
Snyder then added that while Bautista playing Bane might "on the nose," he's accepted "the fact that it's going to be Bane," and really wants to see him land the part. Now, it's not certain on when Bautista had that meeting with Warner Bros on potentially playing Bane. But it would be intriguing in what Bautista's portrayal of Bane would be. However a casting or appearance of Bane is up in the air as the future of the Batman film franchise is uncertain.
Bane is one of the Batman's iconic villains and is considered his deadliest foe, physically. As much as fans would love to see Bautista see playing the role, it's uncertain given what Warner Bros is planning with the Batman franchise. Mainly, it's due to them currently having two film Batman, which are Ben Affleck and Robert Pattinson.
If anything, it's highly likely Bane will make an appearance in Pattinson's Batman film universe. Fortunately for fans of Bautista, he will be in future potential box office blockbusters, including Dune, Army Of The Dead, Thor: Love and Thunder, and Guardians Of The Galaxy Volume 3. But hopefully in the future we can get to see Dave Bautista as Bane or in the DC film or TV series.
KEEP READING: STAR WARS INSIDER CLAIMS A KNIGHTS OF THE OLD REPUBLIC REMAKE IS IN ACTIVE DEVELOPMENT
Source: CBR