The Marijuana Conspiracy is based on the true story of a group of women who were part of a study conducted in Canada to test the effects of marijuana on young women. And while the women were volunteers, they weren't aware of what they were truly getting themselves into.
The Illuminerdi was able to speak with one of the stars of The Marijuana Conspiracy, Tymika Tafari, who plays Mourinda. During the interview Tafari talked about why telling this story is so important, not only for the women who were part of the real experiment, but for everyone.  
"We had a screening of the movie and some of the ladies that were in the actual study got to see the screening and Craig had gotten a letter from one of the ladies that they expressed how much she was touched by our work and how much she got to relive her experience there. So, on a personal level I think that we are doing this movie to show that this is something that they went through that really happened first of all.

Second of all, there is no results, so that's insane. And third of all, we make this into an art piece and you can watch it and see it and also see the parallels of how it is happening still to this day. So, there's no results and that specific study there are results and the way that the world is functioning right now with it being so illegal in some places and legal in other places. And people still don't know a lot about weed. So, I feel like that kinks that on a personal level, that's what I think."
The Marijuana Conspiracy has so many layers to it with politics, the legality and impact on health of marijuana, but also the treatment of minorities in studies like these.
Tafari revealed which scene she thought was most powerful and why. There is a scene when the man funding the study, John Bradow (Derek McGrath), came to speak with the women who were a part of the experiment. And although the scene was played as comedic, with the John Bradow awkwardly telling them to "keep on trucking", Tafari revealed why the scene was so important.
"That was the first time that the rebellion like sunk in for us. That's when thing started to turn, and it was like, you know what, we don't like this. So now, like we thought this was just like, oh yeah, let's go and make $5,000 and do it.

But that's when it changed from making money for Mourinda, to seeing what's happening to my friends around me, seeing what's happening to me and noticing that, 'oh, I'm not valued as the person that I am, to these people I truly am a test subject and let's get out of here. Let's see what we can do push the limit, and in that moment, that was the moment where it clicked."
The clear mistreatment of these women is a huge part of The Marijuana Conspiracy, with the effects of their isolation being an important part of the story. Part of this mistreatment was how the study used marijuana to experiment on the women. The research administrators failed to reveal much about what and how much they were smoking, beyond simply telling them it was marijuana. This had such an impact that when asked what Tafari hoped audiences take away from The Marijuana Conspiracy, "smoke smart" was her immediate answer.
RELATED: MONDAY REVIEW: SEBASTIAN STAN AND DENISE GOUGH'S CHEMISTRY SHINES IN SENSUAL RELATIONSHIP DRAMA
"I think the biggest thing to take away is, that honestly 'smoke smart'. Like know what you are smoking, it's a miracle like this way if you like it, you can go back and get it again. In case you don't like it, you can know what's happening. And also, listen to your body.

Being in the movie and playing high and then going home and actually trying it out it is very interesting what our bodies do. And trying to trick my body into thinking I'm high when I'm sober is also interesting. And I learned a lot, just by listening to my body. And I think that can help a lot, when you're experimenting with weed or trying it out. It is really important to be smart with it."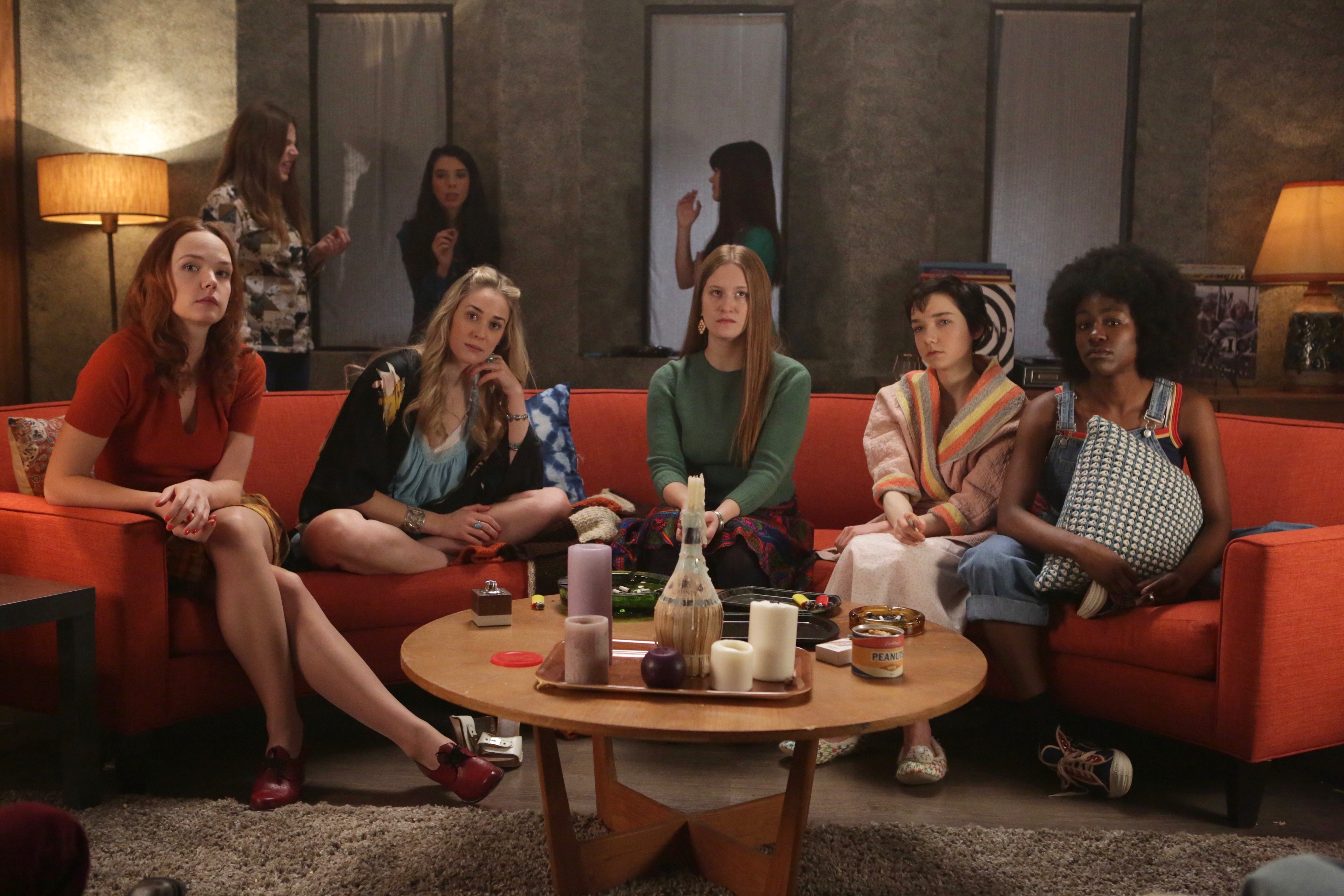 Tafari's point about being aware of what you are putting into your body and how it is effecting you is hugely important and something that should be a major take away from The Marijuana Conspiracy. The results of the real study that The Marijuana Conspiracy is based on have never been released, meaning the women in the study still don't know the truth of everything they were put through. Hopefully The Marijuana Conspiracy will start the conversation that will get the women who were involved in this experiments some answers and closure.
THE MARIJUANA CONSPIRACY TRAILER AND OFFICIAL SYNOPSIS
In 1972, five young women looking for a fresh start in life become part of a radical experiment studying the effects of weed on women. Despite the agendas of the government, they use their unique strengths, and friendship to overcome adversity.
The Marijuana Conspiracy is written and directed by Craig Pryce. The Marijuana Conspiracy stars Brittany Bristow, Morgan Kohan, Julia Sarah Stone, Tymika Tafari, Kyla Young, Marie Ward, Luke Bilyk, Gregoory Calderone, Derek McGrath, and Paulino Nunes. The Marijuana Conspiracy is available on Video On Demand and Digital now. Are you going to watch The Marijuana Conspiracy? Leave your thoughts in the comments below or on our social media.
KEEP READING: THE MARIJUANA CONSPIRACY REVIEW: AN INTERESTING PERIOD DRAMA BASED ON A SHOCKING TRUE STORY