Academy award winner Russell Crowe revealed which character he will be portraying in the upcoming MCU blockbuster, Thor: Love and Thunder.
The hint was in the title all along. Crowe will be playing the God of Thunder. No, you didn't read that wrong. Crowe is the God of Thunder… the Greek God of Thunder. The almighty Zeus is coming to the MCU.
Russell Crowe Spills The Beans: He Is Zeus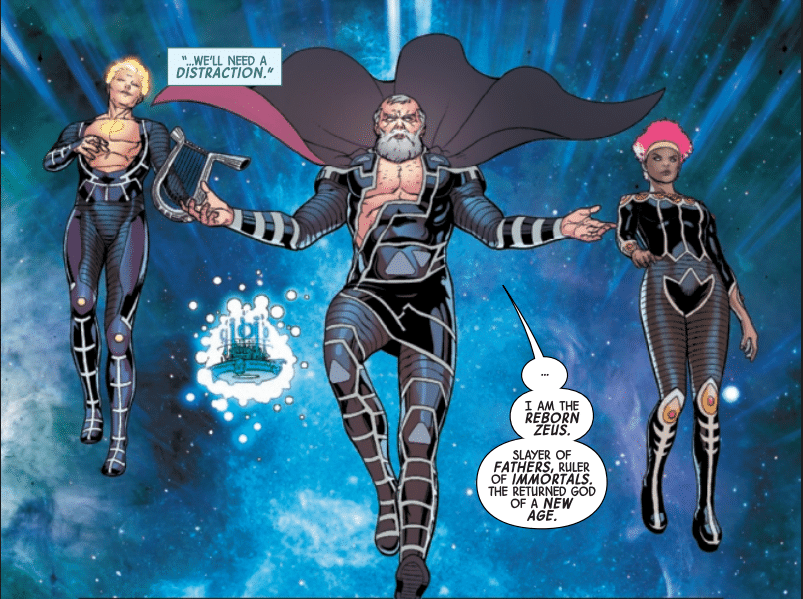 During an interview with Australia's Joy 94.9, Russell Crowe stated that he will be portraying the Olympian in the upcoming Thor sequel. Zeus is the supreme monarch of the Olympians, which includes Hercules which is a former Avenger in the comics. Zeus was an adversary to Odin when Olympus and Asgard clashed in a fierce battle thousands of years ago.
Although Zeus fought his father, Thor has battled alongside the deity. His introduction to the MCU could be a game changer. Introducing a character like Zeus opens the doors to other Olympians being introduced as well.
RELATED: WHY BARON ZEMO IS THE MOST COMPELLING MODERN MCU VILLAIN
Not much is known about how permanent his role will be, but seeing how Christian Bale will be playing the God Butcher, it could mean that Crowe may be in serious trouble. However, I am excited just to imagine that Hemsworth, Bale, and Crowe may share scenes together. This cast is looking absolutely amazing!
Join in on the conversation! Are you excited to see not one but TWO Gods of thunder in the upcoming Thor movie? What role do you think Russell Crowe will play in the future of the MCU? Will we see a battle between Christian Bale and Russell Crowe? Can Chris Hemsworth become any bigger than he already is? So many questions are unanswered! Don't forget to follow us on our social media pages so you won't miss any updates regarding the MCU. Godspeed.
KEEP READING: NEW ELIZABETH OLSEN TEASE THAT DOCTOR STRANGE 2 HAS A "BONKERS HORROR VIBE"
Source: CBM