Black Adam star Dwayne Johnson will be voicing DC's canine, Krypto, also know as Superdog in Warner Bros. upcoming animated feature film, DC League of Super-Pets. His production company, Seven Bucks, has also signed on to produce the film as well, along with Dany Garcia, Hiram Garcia and executive producers John Requa, Glen Ficarra and Nicholas Stroller.
This is Johnson's second DC project that he's currently involved with, but this time he will be playing a super dog. The film is co-directed by Sam Levine and not to mention it's the first feature film to introduce Superman's best friend. Back in 2020, fans got the chance to see a short teaser of Krypto during the virtual event DC Fandome.
Who is Krypto?
Krypto is depicted as white dog that resembles a Labrador Retriever, however his breed was never specified. His abilities includes flying, super-strength, super-speed, enhance senses, heat vision, and super-breath basically similar to Superman's powers.
As for his appearance, he has a collar with an 'S' symbol in his dog tag and a cape attached to the back of his collar to give him that super hero look. What we know about Krypto is he made his first appearance in the Adventure Comics #210 in March 1955, created by writer Otto Binder and Curt Swan, which was a Superboy story.
The Superdog received positive attention from readers, and he not only came back for more issues but became a full supporting member of Superboy's cast. Krypto was raised by Superboy in Smallville, until he later went to Metropolis to live with Clark Kent and Lois Lane.
RELATED: DJIMON HOUNSOU POISED FOR AN EXCITING RETURN AS THE WIZARD IN SHAZAM 2
There were other comics issues that he appeared such as Action Comics issue #214, The Dog of Steel, #239 The Super-Tricks of the Dog of Steel, #259 The Blind Boy of Steel, #262 The Colossal Super-Dog, #266 The Super-Prank of Krypto, #272 The Super-Star of Hollywood, #277 The Battle of the Super-Pets, #322 The Super Test of the Super-Pets, #467 A Superman's Best Friend is his Superdog, #583, Superboy #64 The Rebel Super-Dog, #126 Krypto's Family Tree, #131 The Dog from S.C.P.A., Superman #287 Who was that Dog I Saw You With Last Night?, #423 Whatever Happened to the Man of Tomorrow?, #680 , #712. and Action Comics Vol. 2 #13.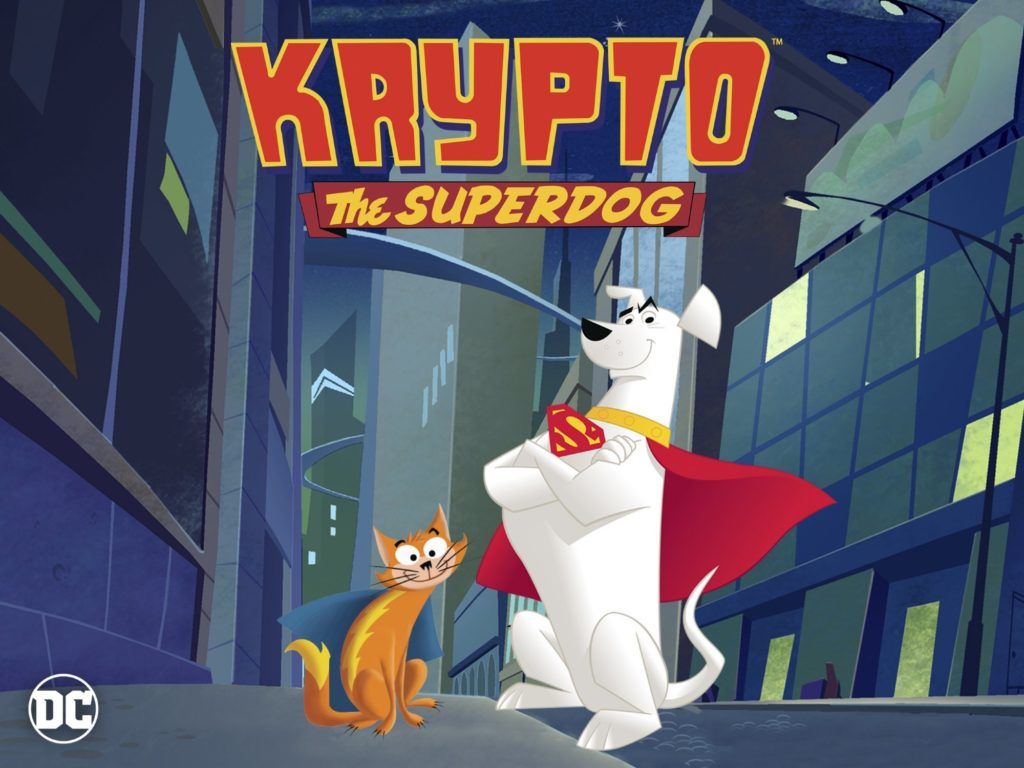 He previously had his own television show, Krypto The Superdog, back in 2005 which aired on Cartoon Network. The series followed the super dog's adventures after he was adopted by Kevin Whitney, and of course there were a bunch of familiar character appearances including Superman, Streaky the Supercat, and Ace the Bathhound. He most recently had a live-action appearance in Titans as Connor's pet.
DC's League of Super Pets is set to release in theaters on May 20, 2022. So, what do you guys think of Krypto finally coming to the big screen and The Rock voicing everyone's favorite Superdog? Let us know in the comment section below or over on our social media!
KEEP READING: THE FLASH PRODUCER TEASES BATMAN'S ROLE WITH MYSTERIOUS NEW BEHIND-THE-SCENES PHOTO
Source: Deadline