Cruella is primed to be Disney's next live-action hit. But, this is not the usual adaptation, instead of retelling the story of 101 Dalmatians, Cruella dives into the history of the notorious villain of the classic animated film.
The Illuminerdi had the opportunity to attend a press conference with Cruella stars Emma Stone and Emma Thompson. During the press conference Emma Stone shared her surprise at how dark they were able to go with the upcoming Disney film.
"I mean, they really let Craig and Tony kind of write and make what they wanted to make. And, I think it's definitely dark for a Disney movie. Maybe not for, like, a really intense kind of R-rated film. But yeah, it was darker than I've seen a Disney movie for a good long time."
Emma Stone plays the titular character, but she is also an executive producer on the film. She explained a little bit about how long the process has been from the initial idea of making a film about Cruella de Vil.
RELATED:
"There was sort of an idea. Disney has all this IP, all these characters that they have, and there are sort of some brainstorms. And we actually, it was a process of about four years and different writers and different things were brought to the table, and it really felt like we might not ever really make the movie of Cruella, because even though she's such a fun and interesting character, what world would we all want to explore her in that would really make sense and make a good film that didn't feel shoehorned into this character.

And I sort of think taking her and putting her in the '70s and she's sort of, as much as she is Cruella from 101 Dalmatians, she's not also, because you've taken this character and you've created this whole new story for her, with I think fun nods to 101 Dalmatians, obviously, and all that. So, I think once Craig and Tony came on board, it really started to kind of fly and get very exciting, and it was like, 'oh my God, we're making Cruella.' It's unbelievable."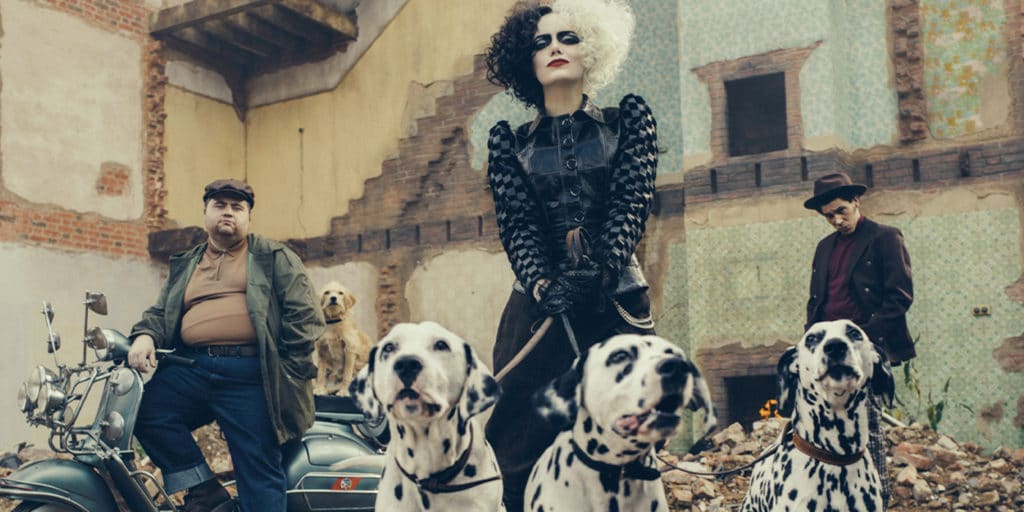 The virtual press conference was split into two with one featuring the film's two lead actresses, while the other showcased the talent behind the scenes with director Craig Gillespie, costume designer Jenny Beavan, hair & makeup designer Nadia Stacey, and production designer Fiona Crombie.
Director Craig Gillespie explained why it's more fun to explore villains and what his goal was in telling this story.
"I mean, villains are always so fun to portray, because you just have more license to do things that aren't quite appropriate or push the boundaries, and create these larger-than-life characters. And it was really important to me that it was not black and white. Obviously, no pun intended there with Cruella. But I wanted there to be this gray area and be able to empathize with the choices that she was making. And the situations that she was responding to. And I wanted to do it in a way that was really fun."
RELATED: UNCHARTED: NEW LOOK AT TOM HOLLAND'S NATHAN DRAKE FEATURING MARK WALBERG'S SULLY
The film explores Cruella in an unexpected new way diving deep into the character's past while set in 1970s London. The new film features an impressive cast of characters, some from the classic animated 101 Dalmatians and others original to the new live action film. With the darker tone making sense since the story is centered around one of Disney's most despised villains and being set in 1970s London the film is set up to be a unique and thrilling live action Disney film.
CRUELLA OFFICIAL TRAILER AND SYNOPSIS
Academy Award® winner Emma Stone ("La La Land") stars in Disney's "Cruella," an all-new live-action feature film about the rebellious early days of one of cinemas most notorious – and notoriously fashionable – villains, the legendary Cruella de Vil. "Cruella," which is set in 1970s London amidst the punk rock revolution, follows a young grifter named Estella, a clever and creative girl determined to make a name for herself with her designs.

She befriends a pair of young thieves who appreciate her appetite for mischief, and together they are able to build a life for themselves on the London streets. One day, Estella's flair for fashion catches the eye of the Baroness von Hellman, a fashion legend who is devastatingly chic and terrifyingly haute, played by two-time Oscar® winner Emma Thompson ("Howards End," "Sense and Sensibility"). But their relationship sets in motion a course of events and revelations that will cause Estella to embrace her wicked side and become the raucous, fashionable and revengebent Cruella.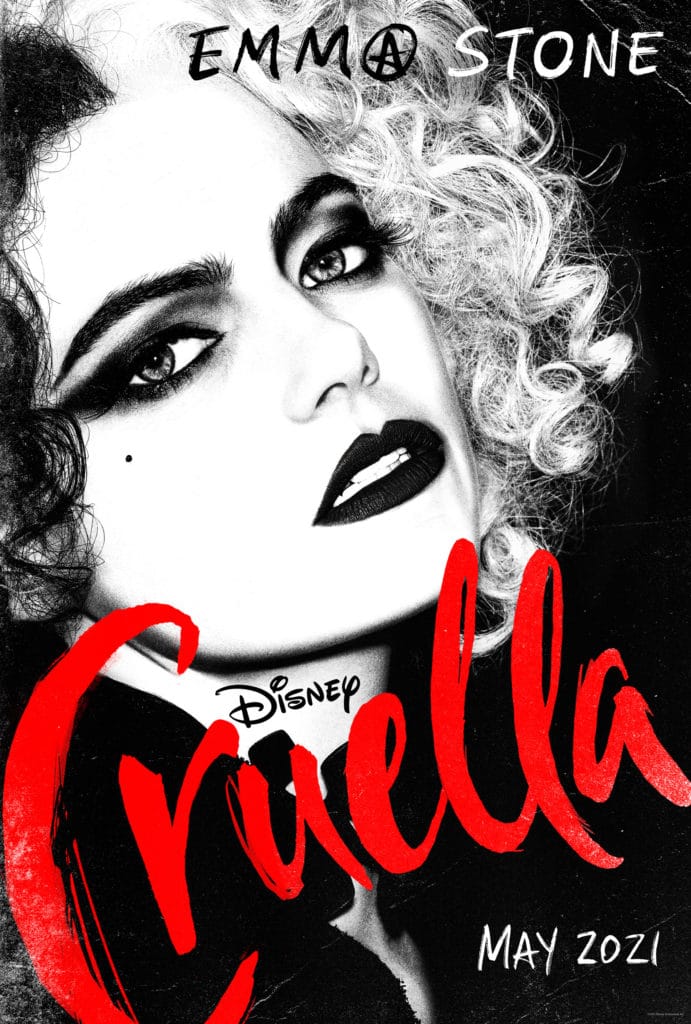 Cruella stars Emma Stone, Emma Thompson, Joel Fry, Paul Walter Hauser, Emily Beecham, Kirby Howell-Baptiste and Mark Strong. The film is directed by Craig Gillespie, with screenplay by Dana Fox and Tony McNamara, story by Aline Brosh McKenna and Kelly Marcel & Steve Zissis, based upon the novel "The One Hundred and One Dalmatians" by Dodie Smith. Cruella is produced by Andrew Gunn, Marc Platt and Kristin Burr, p.g.a., with Emma Stone, Michelle Wright, Jared LeBoff and Glenn Close serving as executive producers.
Cruella will be in theaters and available on Disney Plus with Premier Access Friday May 28, 2021. Are you excited to see Cruella? Leave your thoughts in the comments below or on our social media.
KEEP READING: CRUELLA: DARK DISNEY PREQUEL IS DEVILISHLY FUN