Promotion has begun for Marvel Studios' Eternals, set to release this November. The first trailer gave viewers a taste of the film's scope and atmosphere, but merchandise leaks have arguably provided more information about the story itself. The latest example seems to answer a question fans have had since details about the movie started to roll out.
Eternals' Merchandise Provides New Story Details and Titan
The piece of merchandise in question here is a wall calendar for the year 2022, which should become available for purchase later this year.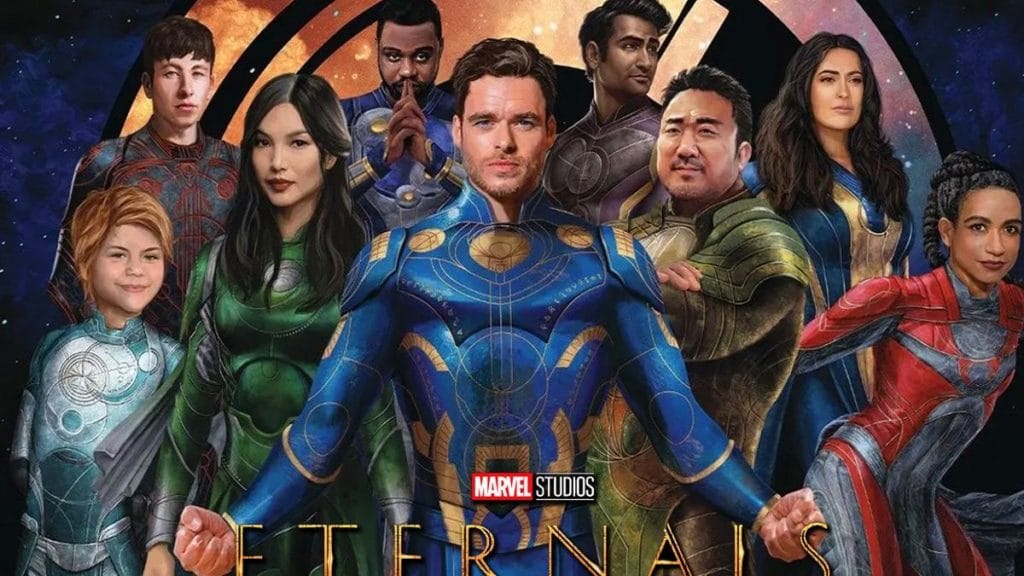 The information it provides on the film confirms the inclusion of a connection between the Eternals and another character who has already been adapted into the MCU that comic fans have speculating about being incorporated into the franchise since the movie was first rumored to be in development, and reads:
"Living on Saturn's moon, Titan, the Eternals protect Earth from the Deviants – and all other forms of cosmic evil. This much-anticipated next big blockbuster from the Marvel Cinematic Universe is sure to have fans clamoring for more."
Titan was previously seen in Avengers: Infinity War and Avengers: Endgame as the home of the Infinity Saga's big bad, Thanos. The Eternals are related to him in the comics, and this indicates it's likely they will be in the MCU as well.
Titan being the Eternals' home base may also explain why these characters weren't around to help during previous Earth-centric crises that have taken place in past MCU films, though their lack of presence during the aforementioned two Avengers movies is noteworthy considering their homeland was depicted during both. Perhaps they were snapped, or maybe they were working to aid their own planet or others, a la Captain Marvel.
We will surely find out all the details when Eternals makes its debut in theaters on November 5, 2021. How do you think Titan figures into the MCU timeline? Let us know in the comment section below or over on our social media!
KEEP READING: BLACK WIDOW: WATCH NEW LEAKED FOOTAGE REVEAL FROM FEATURETTE CURRENTLY PLAYING EXCLUSIVELY IN THEATERS
Source: CBM