Prior to WandaVision's release in January 2021, it was widely reported that Doctor Strange would make an appearance in the Disney+ show. Head writer Jac Schaeffer has now revealed how this alternate ending would have looked.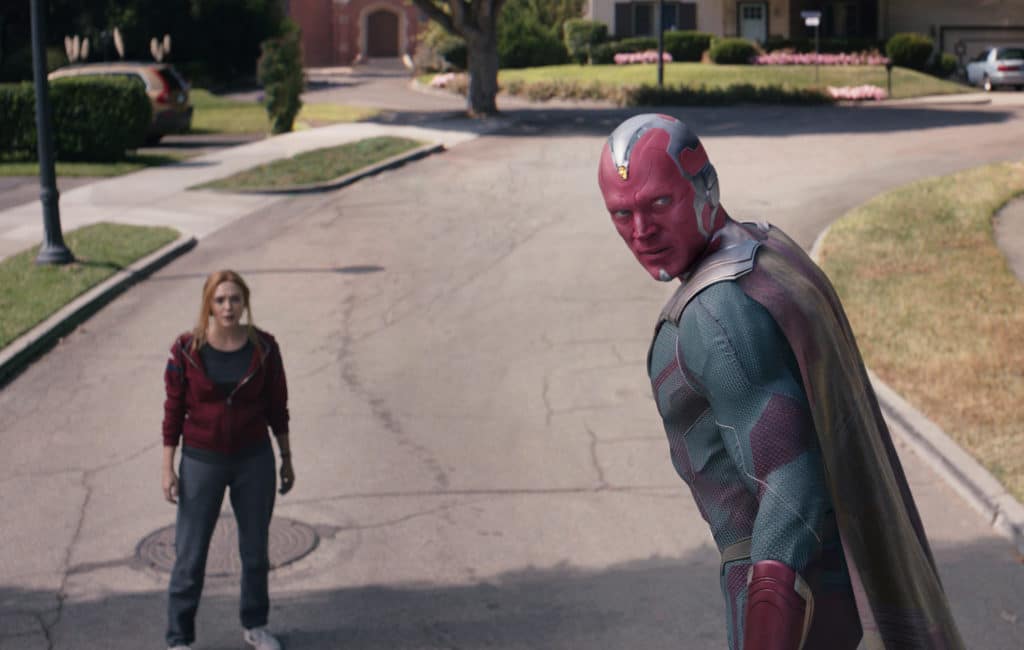 Fans were a little disappointed that they didn't get to see the Sorcerer Supreme and the Scarlet Witch together before the events of Doctor Strange in the Multiverse of Madness. Now Schaeffer has revealed how their scene in WandaVision would have looked while talking to Rolling Stone:
"The plan when I came on board was that there would, at the end of the series, be a handoff and that Dr. Strange's participation would amount to essentially a short cameo," she confirmed. "So early outlines had varying versions of the two of them [Wanda and Dr. Strange] kind of riding off into the sunset together. And it didn't feel quite right."

"We wanted to fulfill Wanda's agency and autonomy within this particular story. So it did feel a little tacked on," Schaeffer continued. "Another problem was, if Dr. Strange shows up at just the end, where was he this whole time? I did love writing variations of Dr. Strange, variations on those final beats. It was a pleasure to write for him. There were versions where she was flying past the city limits and then encountered Dr. Strange, that kind of thing."
Schaeffer went on to explain that Marvel Studios President Kevin Feige was well aware of how much fans were keen to see Strange appear, but agreed that it took too much from Wanda's story. 
"Some people might say, 'It would've been so cool to see Dr. Strange,' but it would have taken away from Wanda, which is what we didn't want to do. We didn't want the end of the show to be commoditized to go to the next movie, or, 'Here's the white guy, let me show you how power works.' That wasn't what we wanted to say."
After hearing the thoughts on the series from the Head Writer, it feels like it was a good decision to leave Benedict Cumberbatch's Doctor Strange out of the show. And it's not like we won't see them together onscreen, as Doctor Strange in the Multiverse of Madness is on the horizon, we just don't quite now yet if they are going to be allies or possible even enemies, which is the current expectation.
RELATED: HOW WANDA MAXIMOFF COULD FULFILL HER SCARLET WITCH DESTINY "TO DESTROY THE WORLD" IN DOCTOR STRANGE 2
A week ago we also got the news that Jac Schaeffer has signed a 3-year deal to develop TV projects for Marvel Studios & 20th Television. While we don't know which projects she is developing, it's great news as WandaVision was an original and unique entry in the MCU.
WandaVision Official Synopsis
Marvel Studios' "WandaVision" blends the style of classic sitcoms with the Marvel Cinematic Universe in which Wanda Maximoff (Elizabeth Olsen) and Vision (Paul Bettany)—two super-powered beings living their ideal suburban lives—begin to suspect that everything is not as it seems.
WandaVision is available to stream on Disney+ and Doctor Strange in the Multiverse of Madness hits theaters March 25, 2022. What do you guys think? Would you have liked to see Doctor Strange in the series? Are you excited to see these two together on the big screen? Let's discuss everything in the comments down below and on our Twitter.
KEEP READING: WILL WHITE VISION RETURN TO THE MCU? PAUL BETTANY WEIGHS IN
Source: Rolling Stone