With the critical and highly positive success for Disney+ The Mighty Ducks: Game Changers, fans are hoping for more great surprises – like Kenan Thompson showing up, perhaps?
The Mighty Ducks franchise is one of Disney's most iconic franchises of all time. The series was able to spawn three successful films and an animated series, also helping popularize hockey to a global scale and even inspiring the name of Anaheim's NHL team: the Ducks.
RELATED: ELIJAH WOOD LANDS LEAD VILLAIN ROLE IN THE TOXIC AVENGER REBOOT AND NEW LOGLINE
Game Changers is a follow-up and a sequel to the last film of the series. It featured a new set of characters, while having characters from the original trilogy also return. With the season finale just having aired last Friday, many fans are hoping for a second season.
Kenan Thompson On The Ice For Season 2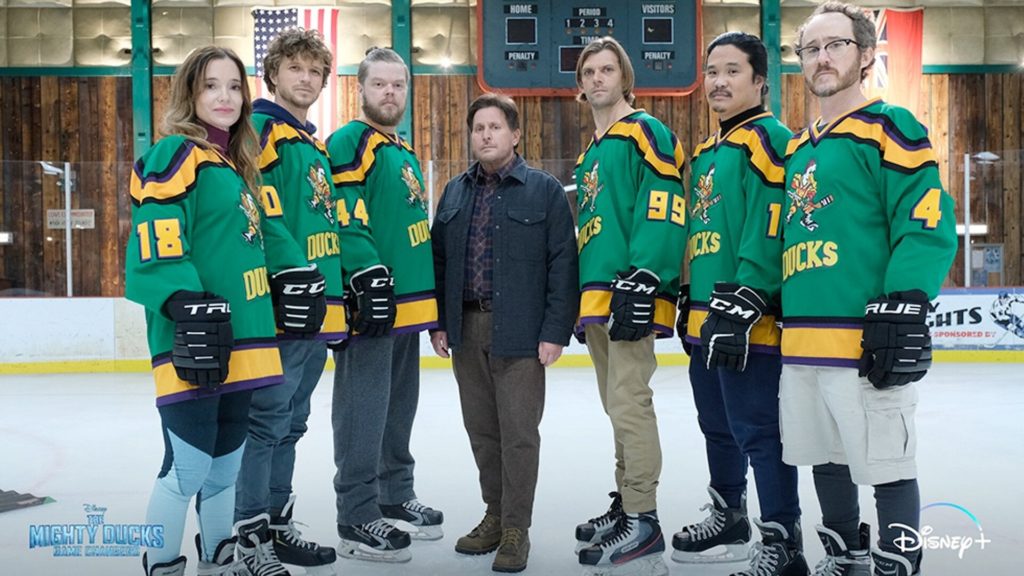 It has been confirmed that SNL's and veteran comedian Kenan Thompson will appear in Game Changers, as long as Disney greenlights a second season of the current hit series. This news of Thompson's potential return to the franchise has fans both excited and hopeful for a season 2.
Episode 6 welcomed some of the returning stars of the original Mighty Ducks appeared, including: Elden Henson, Matt Doherty, Vinny La Russo, Marguerite Moreau, Garret Henson, and Justin Wong. However, fans noticed that Mighty Ducks alums Joshua Jackson and Kenan Thompson were absent from the reunion episode and series. But with Thompson confirming that he would love to come back, it wont be a surprise if Jackson also follows suit and gains interest in reprising his role.
Series showrunner Sreven Brill explained the possibility of Thompson's return to the franchise. Brill explained in an interview with TV Line that: "Kenan Thompson and I [talked about]… he could come in next season and do at least an episode. He said he would, so I'm going to hold him to it."
Brill also spoked to ComicBook.com and explained that he hopes to have rest of the former ducks return. Brill explained that We will, we'll have everyone. Everyone's going to come back next year if we get another season."
Then finally in an interview for Collider, Brill explained on how a second season would move forward. Brill explained that, "This first season feels like Ducks 1. To me, the next season instinctively should feel like Ducks 2, which took the kids to a new environment. You have to move the characters along, as a group, into some new things, so that's what I'm thinking about and that's what we're thinking of about."
With the highly successful and positive reaction from old fans and newer audiences of Game Changers, it won't be a surprise if Disney moves forward and greenlight a second season. Hopefully a potential second season can have all of the former Mighty Ducks return, especially Kenan Thompson.
Mighty Ducks will forever be an iconic franchise in Pop Culture history. It help popularize the sport of Hockey to a Global Scale, and even inspired the name of an official NHL Sports Team. With Game Changers, the Mighty Ducks franchise just got a resurgence in pop culture media, and hopefully the hype can keep going. All episodes of The Mighty Ducks: Game Changers are now available for streaming in Disney Plus.
KEEP READING: ALTERNATE WANDAVISION ENDING AND DOCTOR STRANGE REVEAL DETAILED BY HEAD WRITER JAC SCHAEFFER
Source: TheDisInsider