Disney and Lucasfilm's upcoming Andor series will be adding another star talent in their roster: Robert Emms.
It has been announced by Lucasfilm that they have cast actor Robert Emms to join a reported star studded cast for the upcoming live-action Star Wars series. Emms is known for great notable award winning projects such as Chernobyl and His Dark Materials.
RELATED: OBI-WAN KENOBI SET TO APPEAR IN ANDOR
He will be joining Andor's main star Diego Luna in the upcoming project. His character and role in the upcoming series have not been revealed, but if we had to make a assumption, it might be an important imperial officer. Many iconic and legendary British, Scottish, New Zealand, and Australian actors have played important Imperial figures in the Star Wars Franchise – including: Ben Mendelsohn as Orson Krennic, Peter Cushing as Grand Moff Tarkin, and Ian MacDiarmid as Emperor Palpatine.
Robert Emms Joins The Andor Squad
Andor will be a spin-off and a prequel to the highly successful Star Wars solo film Rogue One, which was set before the events of Star Wars: A New Hope, when a band of rebel fighters sacrificed their lives in order to get the Death Star plans to the rebellion.
Rogue One was one of Lucasfilm's most intriguing projects and the first live action Star Wars film that featured no Jedi or the Skywalker family. It was a huge success both critically and box office wise, and fans clamored for more – even calling it a real war film in the Star Wars universe.
The upcoming live action series will focus on one of Rogue One's main protagonists, Cassian Andor, who was a rebel intelligence officer and agent in Rogue One. The little Andor spoke of his past in the film suggested it was a controversial and murky one, and at times he even questioned if the Rebel Alliance were morally right. Since the Andor live action series is a prequel, we can expect to see some of those alleged morally questionable decisions Andor and the Rebel Alliance did in order to liberate the Galaxy from the Galactic Empire. With Robert Emms, now part of the cast hopefully we can hear more upcoming news in casting for Andor.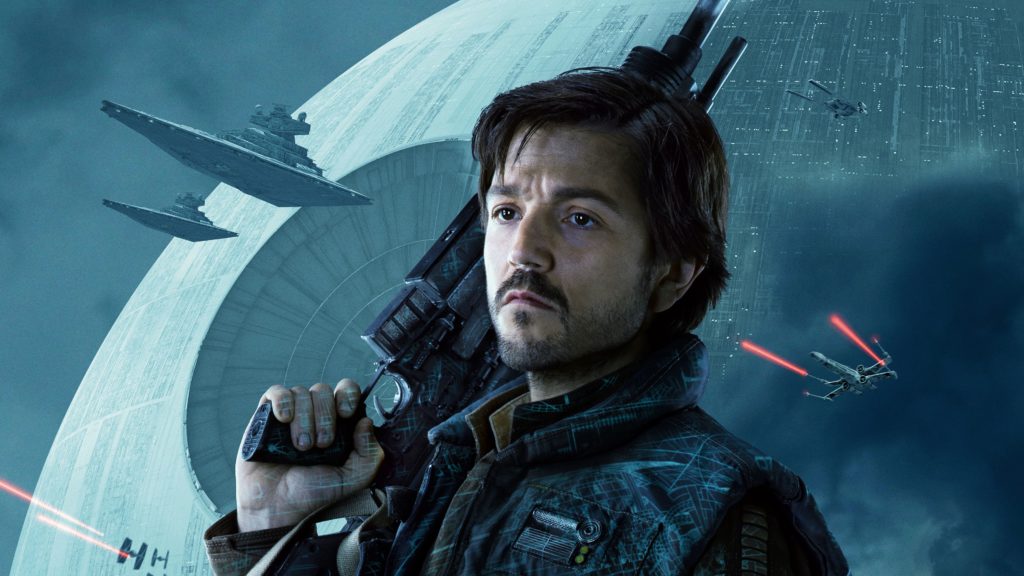 Andor will star Diego Luna in the titular role and will be accompanied with a star studded supporting cast. That supporting cast includes Stellan Skarsgard, Adria Arjona, Fiona Shaw, Denise Gough, Kyle Soller, Genevieve O'Reiley, and now Robert Emms. Tony Gilroy and Diego Luna himself will serve as Executive Producers. Disney and Lucasfilm has not announced yet a director for the upcoming series, but can soon hear an announcement in following months.
Are you excited to see Robert Emms in Andor? Who do you think he will play? Let us know on social media or in the comments below, and check back with The Illuminerdi for the latest Star Wars news and features.
KEEP READING: ROGUE ONE'S ALAN TUDYK'S SURPRISING REVEAL THAT K2SO WON'T BE IN STAR WARS: ANDOR SERIES AFTER ALL
Source: Deadline