Look like we won't be seeing Cassian Andor's sarcastic droid companion K-2SO in the first season of the upcoming Disney+ series Andor, according to actor Alan Tudyk.
The upcoming original series, Andor, is a prequel to Rogue One: A Star Wars Story featuring Diego Luna reprising his role as Cassian Andor. You would think since the announcement, there would be some behind the scenes footage or concept art of K-2SO alongside Andor. Well, Alan Tudyk, who brought K-2SO to life with the use of his voice and did the motion-capture performance of the droid, recently revealed in an Interview with Collider that he currently isn't filming any scenes for the show.
Alan Tudyk on K2SO in Andor
"They're shooting it right now, I'm not in it. But, if it stays on the air, stories keep getting told, I'll end up in there."
While it's unfortunate Alan Tudyk's character won't be present in the show, he doesn't rule out the possibility of returning as the Imperial droid. He seems to suggest that he could reappear in future seasons of Andor, which seemly confirms the fact that Andor will be an ongoing series similar to The Mandalorian. The actor also confirms that series creator, Tony Gilroy, has major plans that involves the droid in the future.
"I'm going to be in the show. It's just that the story that Tony [Gilroy] is telling doesn't involve K-2SO until later on… I can't be too specific, but I can definitely say that I'm not going to be in the first season."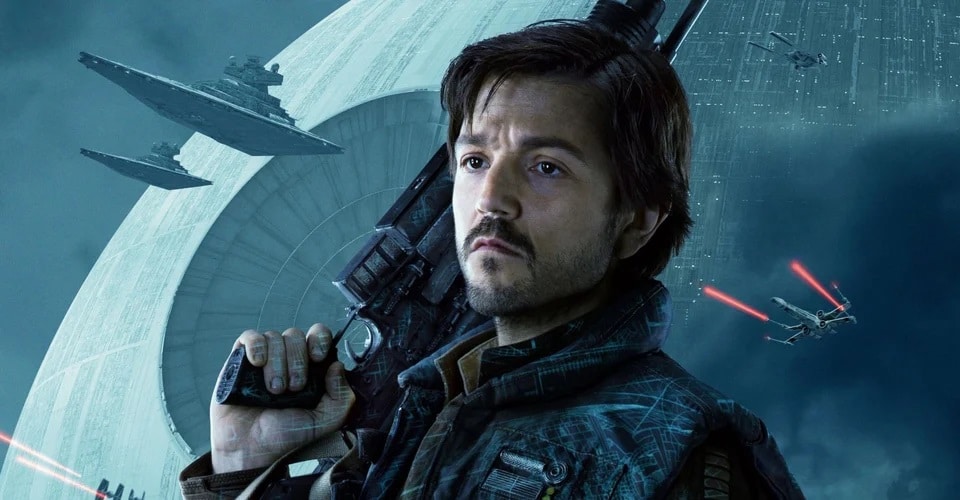 Andor is set to take place five years before the events of Rogue One, meaning we'll be following a younger version of the character on missions during the early days of the Rebellion. It will be interesting to see if his origin story began at the height of the Clone Wars, as he was a part of a rebel cell backed by the Separatist Alliance that fought against the Republic.
RELATED: CASSIAN ANDOR SYNOPSIS REVEAL PROMISES AN "ESPIONAGE" BASED STAR WARS SERIES: EXCLUSIVE
The series may choose to develop Cassian's character first before introducing Alan Tudyk's K-2SO into the mix. Hopefully we get to see the two characters clash with each other which would ultimately lead to the droid's reprogramming.
Even though the lack of K-2SO may be disturbing, that doesn't stop Tudyk's enthusiasm for returning to the mo-cap suit on stilts. However, one of his only concerns is that at his current age it will be a little difficult for him to perform the character especially while on stilts. Tudyk said:
"I do know this: I have to be on stilts for it, because the character is 7'1″, and I'm not one of those guys that says, 'somebody else do the motion capture, and I'll voice it later.'" He also added, "I'll have to do the motion capture, and I turn 50 in March. So I hope they get to it soon, because I'm not going to be on stilts in, like, five years. I'm not doing it!"
If all goes well with the series, we'll have Alan Tudyk's droid giving sarcastic remarks to Cassian in no time. Star Wars: Andor is scheduled to premiere some time in 2022 on Disney+.
KEEP READING: LIAM NEESON SHOWS SURPRISE INTEREST IN REVISITING QUI-GON JINN ROLE IN OBI-WAN KENOBI DISNEY+ SERIES
Source: /Film