3 new episodes of Power Rangers Dino Fury are now available on Netflix alongside the first 8 episodes of the season that have already aired on Nickelodeon.
This may not come as a surprise to some as the Black Ranger, Chance Perez, stated in an interview with iHeartRadio that Season 2 of Power Rangers Dino Fury will be coming exclusively to Netflix next year.
RELATED: POWER RANGERS DINO FURY SEASON 2 WILL RELEASE EXCLUSIVELY ON NETFLIX
The episodes didn't reveal too much as to what's going on in the overarching story of the two seasons. However, these episodes continue Dino Fury's good track record of solid episodes so far.
Power Rangers Dino Fury Episodes 9, 10, and 11 Official Synopses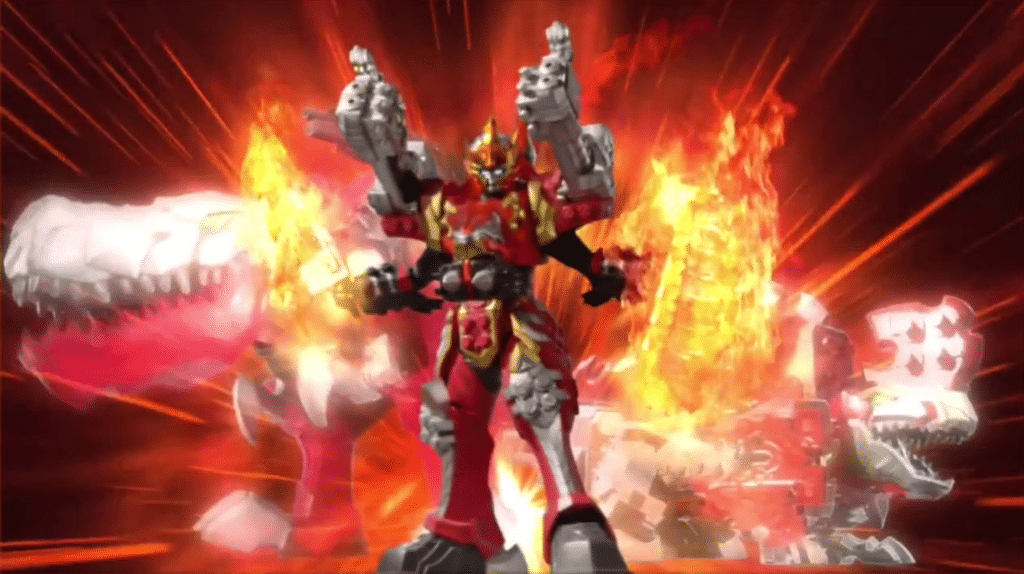 Episode 9: The Rangers tease Ollie for bringing all of his gadgets on a camping trip. But his tech might be their only hope when sinister Sporix suddenly attack.

Episode 10: A knight from Zayto's home planet suddenly appears at Dinohedge with a message that might be too good to be true… and Solon has her suspicions.

Episode 11: Amelia hunts for ghosts at a creepy mansion. But there's no supernatural sighting- only a fierce face-off with pyramid-shaped Tombtress.
Another interesting thing to note is that one of these episodes features the return of Power Rangers alum Campbell Cooley as a new recurring role in the season. However, I'll leave that for you to discover in Power Rangers Dino Fury on Netflix!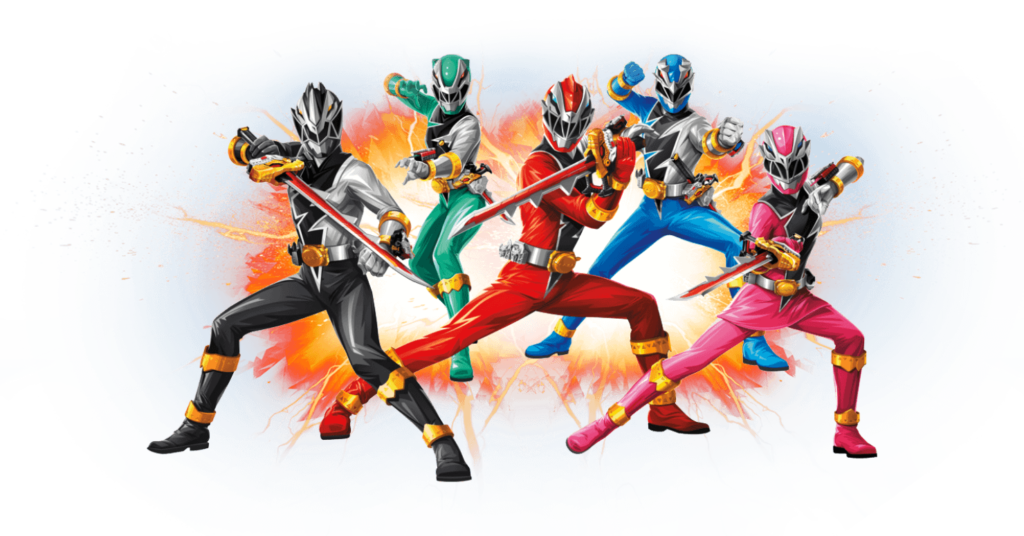 Power Rangers Dino Fury stars, Russell Curry as Zayto the Red Dino Fury Ranger, Kai Moya as Ollie Akana the Blue Dino Fury Ranger, Hunter Deno as Amelia Jones the Pink Dino Fury Ranger, Tessa Rao as Izzy Garcia the Green Dino Fury Ranger, Chance Perez as Javier Garcia the Black Dino Fury Ranger, Jordon Fite as Aiyon the Gold Dino Fury Ranger, Jared Turner as Void Knight, and Jo Davidson as Solon.
What are your thoughts on these three new episodes of Power Rangers Dino Fury now available on Netflix? Let us know in the comments below. Also, be sure to follow The Illuminerdi on social media to be notified of more Power Rangers news and updates like this in the future!
KEEP READING: HASBRO'S POWER RANGERS LIGHTNING COLLECTION: HEADING IN A NEW DIRECTION?