F9 sees the return of Justin Lin who directed installments The Fast And The Furious: Tokyo Drift, Fast & Furious, Fast Five, and Fast & Furious 6. And Justin Lin has managed to outdo himself with huge action sequences, a trip to outer space, and unexpected revelations about Dominic Toretto and Han Lue in F9.
The Illuminerdi was lucky enough to attend the virtual press conference for F9 where director Justin Lin talked about returning to the Fast And Furious franchise with F9, the Justice For Han movement, and how the franchise continues to evolve. Lin explained that he returned for F9 to explore a new aspect of these characters and the mythology of this expansive franchise.
"That was the only reason why I came back. I truly felt like I was done for good, but I think the idea of further exploring the theme of family, but through blood was very exciting to me and to be able to do that I felt like there was an opportunity to dig in and really explore the origin of this whole mythology. And to do that on a part 9 means that we've never done that. So, to have something fresh to explore I felt like it was worth it for me to come back."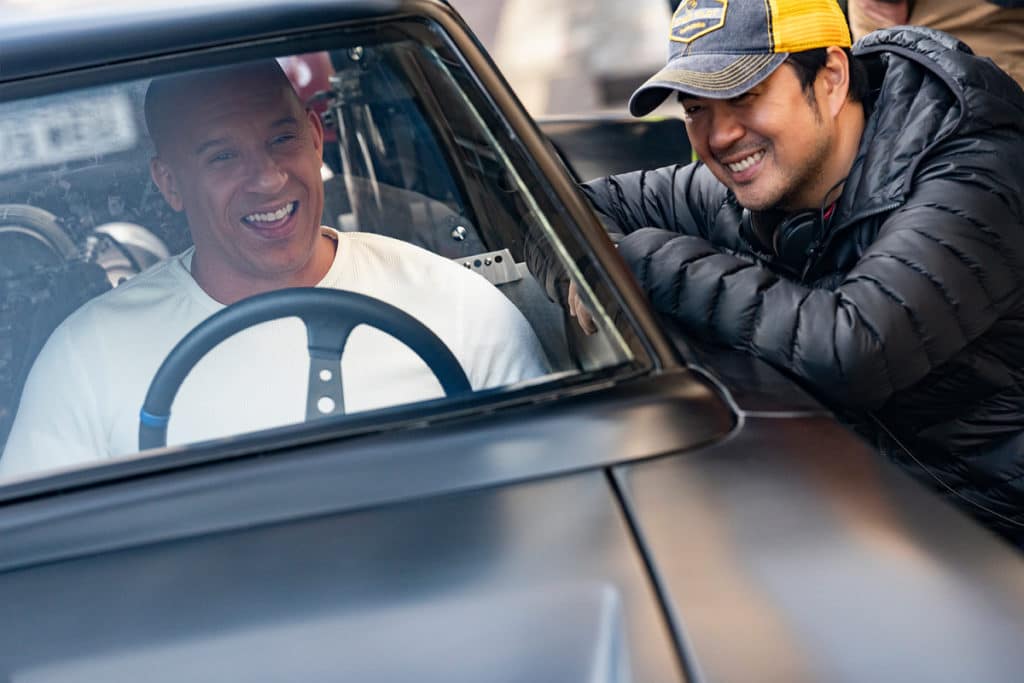 Justin Lin went on to explain the evolution of the franchise, and how each new installment needs to be earned. He also talked about how the characters have grown throughout the Fast And Furious franchise and how that has pushed them to create something new.
RELATED: F9 THE FAST SAGA TRAILER: THE FAMILY IS BACK TOGETHER… IN SPACE?
"I think for me it's really just trying to support our characters. I think we made a commitment early on to say, "Hey, if we're lucky enough to earn another chapter, let's really kind of acknowledge that these characters are going to grow. They're going to have real life issues like everybody else." And now for me it's been 15 years, you see that they've settled down together. They started families together, now they have kids. And so, to be able to kind of acknowledge that, the evolution, it allows us to kind of push ourselves and challenge ourselves to see if we can always kind of bring something new, new obstacles for them to confront."
JUSTIN LIN REVEALS WHY HE BROUGHT BACK HAN IN F9
Fans of the Fast And Furious franchise were ecstatic when it was revealed that Sung Kang had returned to reprise his role as Han Sue. With mystery surrounding how this character has returned one thing that is not a mystery is why Justin Lin decided to bring Han back in F9. Justin Lin credits the Justice For Han fan movement for inspiring Han's return.
"Well I think the Justice For Han movement from the fans, I give them 100% credit. When I was away I heard about this movement and when I asked about it I was equally baffled and probably a little upset that one of our most beloved characters was being treated, or even just dismissed. And so, I felt like, I look back now and I feel like, I actually feel very fortunate because if there was never that movement or any of that I don't think I was going to bring him back. So, for it all to happen I give the fans' passion and vocal support all the credit."
RELATED: FAST 9 SUPER BOWL SPOT BREAKDOWN
During the F9 press conference, Justin Lin was asked how he balances the dichotomy of huge action sequences and the more grounded story element of family that is at the core of Fast And Furious. Lin explained that leaning into the core value, or the family, of the film and franchise allows for new and more exciting action.
"I always feel like the movie is nothing if we don't have our core values. And I think the more we can kind of lean into that it allows us to explore and try new things. And so, I think to me that is the heart and soul of how we're able to kind of continue and build more chapters. And I think on this one I felt strongly enough that when we were able to do that it allowed us to kind of really kind of push it and try things to hopefully further explore some of the kind of thematic crisis our characters are going through."
With Justin Lin returning for F9, family is at the core of the story in a new and unexpected way with numerous returning characters and John Cena's Jakob, Dominic Toretto's mysterious and estranged brother. F9 has huge action, jaw dropping revelations from Dominic Toretto's past and the chance to dive deeper into the world that Fast And Furious has built, F9 will be a thrilling ride for Fast And Furious fans.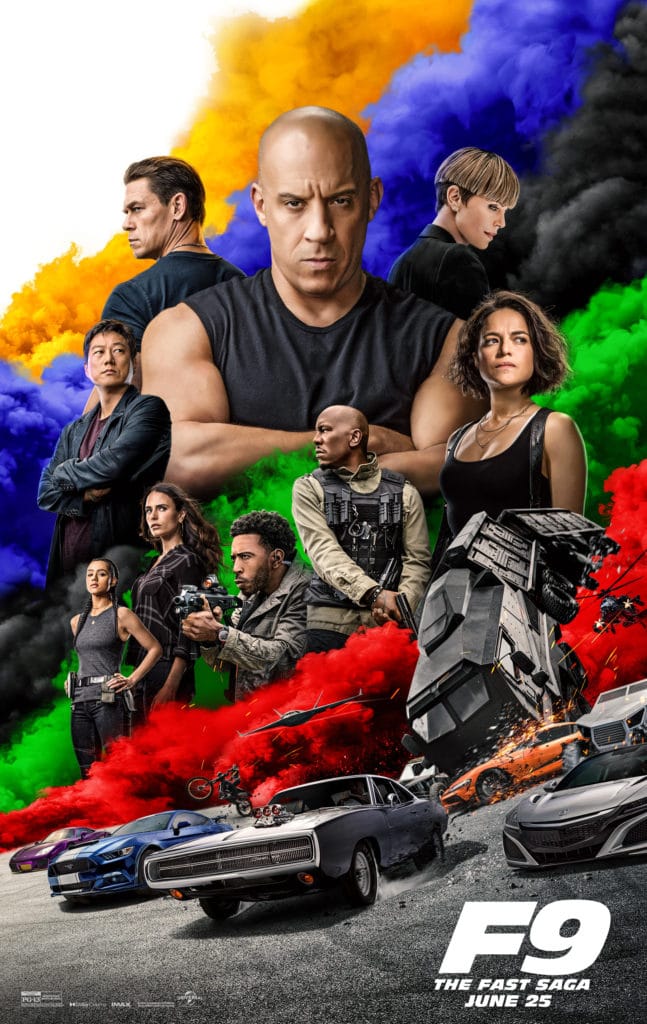 F9 is directed by Justin Lin and written by Justin Lin, Daniel Casey, and Alfredo Botello. F9 stars Vin Diesel, Michelle Rodriguez, Tyrese Gibson, Chris "Ludacris" Bridges, John Cena, Nathalie Emmanuel, Jordana Brewster, Sung Kang, Helen Mirren, Kurt Russell and Charlize Theron.
F9 hits theaters Friday June 25, 2021. Are you glad Han has returned in F9? Are you excited to dive further into the origins and mythology of Fast And Furious in F9? Leave your thoughts in the comments below or on our social media.
KEEP READING: FAST AND FURIOUS CONTENT RACES INTO ROCKET LEAGUE TODAY