With news of the third installment of the Fantastic Beasts franchise beginning to surface, it's only a matter of time until Warner Bros Studios give our first look at the third film. With the movie getting multiple delays due to the underwhelming performance of the second film and the global pandemic, the third film has had its challenges. However, with social distancing restrictions lifting, it's been reported the film has continued production.
Award-winning actor Mads Mikkelson will now be playing the series' main antagonist Dark Wizard, Gellert Grindewald. Johnny Depp originally played Grindewald in the first two films, but was replaced largely due to legal problems with his former wife Amber Heard.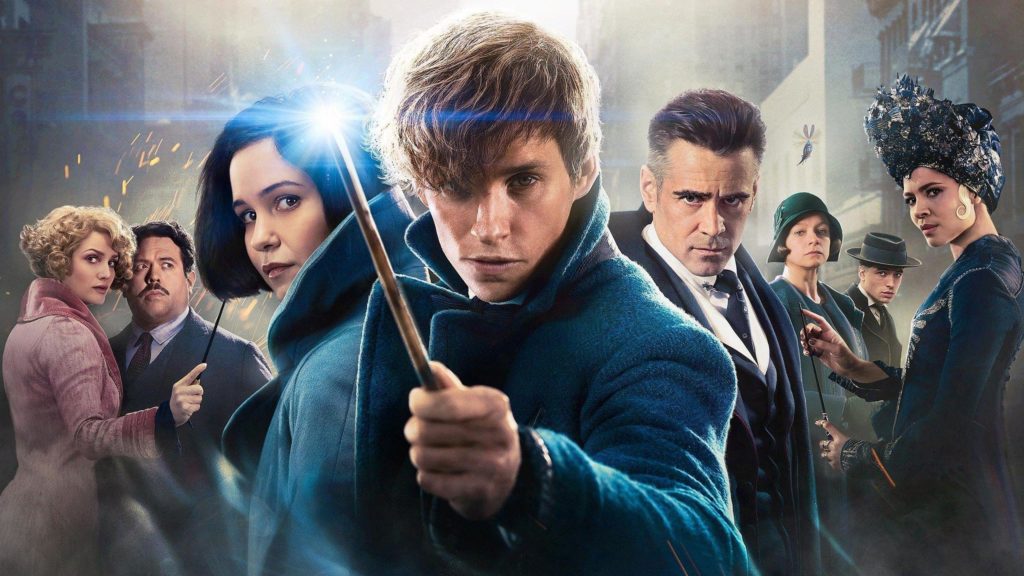 The Fantastic Beasts film series is a spin-off in the Wizarding World franchise. It's set decades before the first Harry Potter film and focuses on the adventures of zoologist Newt Scamander in a very early Wizarding World. The film franchise is set to explore the 1940s and 1950s and delve into the events of the first modern Wizarding War.
RELATED: SCARLETT JOHANSSON SET TO BOARD DISNEY'S TOWER OF TERROR MOVIE
In addition to Newt, we are introduced to new characters such as a Muggle born (non magic human) baker named Jacob, Queenie Goldstein, and Porpentina Goldstein, and of course a younger Albus Dumbledore. But the most interesting character in the Fantastic Beasts franchise has to be a young Obscurus named Credence.
Potential Spoilers For Fantastic Beasts 3
According to our sources, in the third film we find that Credence, whose real name is Aurelius Dumbledore, is the son of Albus' brother Aberforth. So Credence isn't Albus's brother, he's his nephew.
Aberforth had a love affair with a woman and she was sent away with the child. If this leak proves true, then this could be a possible indication that the third film in the Fantastic Beasts franchise could focus on the Dumbledore family's past and heritage. When it was revealed in the second Fantastic Beasts film that Credence was a Dumbledore fans were shocked and confused. Mainly because there was no mention of Credence in the books or in the films.
However, with this new reveal we could see a potential new storyline in the Wizarding World saga. Aberforth was introduced in the final Harry Potter film Deathly Hallows Part 2 and played by British actor Ciaran Hinds. If the storyline makes the final cut, then we can expect Credence having family drama with his father and of course his powerful wizard Uncle.
The third Fantastic Beasts film is scheduled to premiere July 15, 2022. The film is set to star Eddie Redmayne reprising his role as Newt Scammander, Katherine Waterston as Porpentina Goldstein, Alison Sudol as Queenie Goldstein, Ezra Miller as Arellius Dumbledore (Credence), Mads Mikkelson as Grindewald and Jude Law as Albus Dumbledore. Producer David Heyman and author J.K Rowling will produce. David Yates will direct. What do you think of these new story details? Let us know in the comment section below or over on our social media!
KEEP READING: KNIVES OUT 2: NEW LEAKED SET PHOTO OFFERS 1ST LOOK AT DANIEL CRAIG'S BENOIT BLANC