During a brand new interview with the New York Film Academy last night, Elizabeth Olsen dropped a few teases of what's to come with a potential Young Avengers project and the much-anticipated Doctor Strange in the Multiverse of Madness.
The full interview is not available online yet, but thanks to @VATICANCAME0WS on Twitter, we already have a couple great quotes!
ELIZABETH OLSEN TALKS YOUNG AVENGERS
Q: Are we going to see the Young Avengers?
A: I don't know, even if you asked Kevin Feige, he would probably say he doesn't know. They really plan it phases at a time. After those complete, they move on to the next phase. It seems like, from my perspective, that [Young Avengers] could be a possibility, but I don't think they have a real plan for that yet. But you know, they keep all their options open.

@VATICANCAME0WS (Clip 1)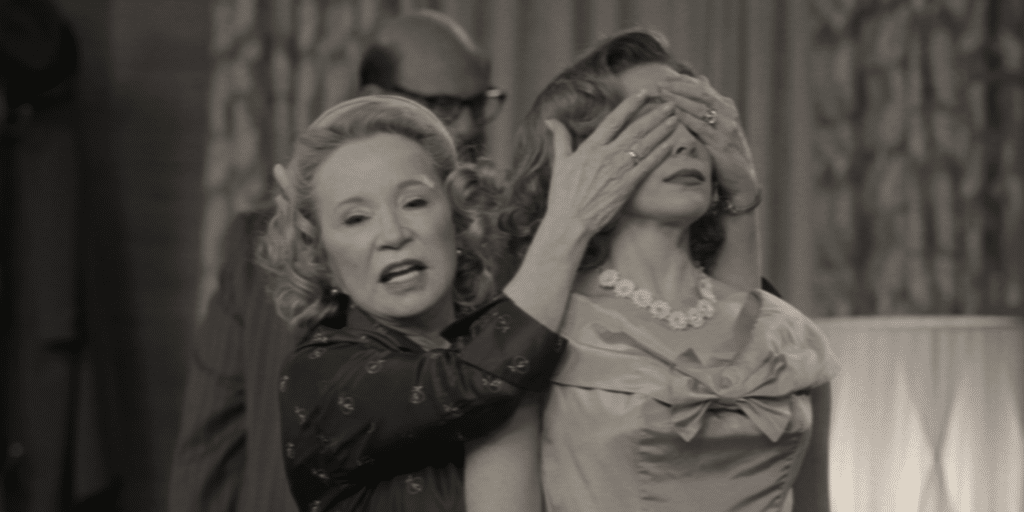 ELIZABETH OLSEN ON DOCTOR STRANGE 2
Q: [Have you already filmed Doctor Strange 2?]
A: Yeah I filmed it during the pandemic, the whole thing. [With WandaVision and Doctor Strange 2,] I filmed for 9 months during this time.

Q: Can you give us any hint about it?
A: No I can't (laughs). It was really hard, Sam Raimi is lovely and I got to learn a lot from him. It was odd going from WandaVision and bringing this character to a different film that felt more based in the Marvel films. (Laughs) I felt I was like putting on old shoes.

Q: [Can you give us a hint about the new direction?]
A: It's a very scary movie. It's like old Sam Raimi. They're trying to create the scariest Marvel movie. So there's that!

@VATICANCAME0WS (Clip 2)
Some very interesting responses from Elizabeth Olsen! She seemed especially candid, so it's unlikely she's lying about the Young Avengers project, but it's possible she just doesn't know about Marvel's plans yet and the Young Avengers won't involve her character directly. With all the setup and planning Marvel is famous for, it would be rather unlikely if even Feige didn't know about the Young Avengers coming up!
For Doctor Strange 2, it's reassuring to hear that this is aiming to be the "scariest Marvel movie" (admittedly, there's not a lot of competition). It is curious to hear Olsen say that it feels more like the Avengers movies she's used to, but we'll have to wait for the first trailers to see what she means.
Directed by Sam Raimi from a script by Loki's Michael Waldron, Doctor Strange in the Multiverse of Madness hits theaters next March. A Young Avengers project has not been announced.
Are you excited by Elizabeth Olsen's tidbits? Let us know your thoughts in the comments below.
KEEP READING: TOM HIDDLESTON PROMISES WHAT IF SETS UP MCU'S NEW FUTURE
Source: New York Film Academy