Acclaimed writer and director Taika Waititi teased Thor: Love and Thunder for adoring audiences.
According to the visionary genius behind Thor: Ragnarok, "It's almost like it shouldn't be made."
RELATED: MARVEL STUDIOS HEAD KEVIN FEIGE PLAYS COY ABOUT SPIDER-MAN/VENOM CROSSOVER RUMORS
In an interview with Empire Magazine, the Thor: Love and Thunder director talked about the highly anticipated film.
Taika Waititi Claims Love and Thunder is Crazy
"Well, just between (me and) you and the readers, I've done some crazy shit in my life. I've lived, like, 10 lifetimes. But it's the craziest film I've ever done. If you wrote down all the elements of this film, it shouldn't make sense. It's almost like it shouldn't be made. If you walked into a room and said, 'I want this and this and this.' Who's in it? These people. What are you going to call it? Love And Thunder. I mean, you'd never work again. Maybe I won't after this."

"It's very different from Ragnarok. It's crazier. I'll tell you what's different. There'll be far more emotion in this film. And a lot more love. And a lot more thunder. And a lot more Thor, if you've seen the photos."
Honestly this sounds incredibly exciting as Taika Waititi is a director who absolutely nails those kind of stories as seen in his previous films like Hunt for The Wilderpeople, Thor: Ragnarok and Jojo Rabbit. And with all the set photos, that we've seen his statements look to be pretty accurate.
Thor: Love and Thunder is directed and co-written by Taika Waititi and will have an incredible ensemble cast including: Chris Hemsworth, Natalie Portman, Tess Thompson, Chris Pratt, Dave Bautista, Karen Gillan, Pom Klementieff, Jaimie Alexander, Russel Crowe and Christian Bale.
It will hit theatres May 6, 2022.
What do you guys think? Are you excited for the film? Did you like Thor: Ragnarok? Let's discuss everything in the comments down below and on our Twitter.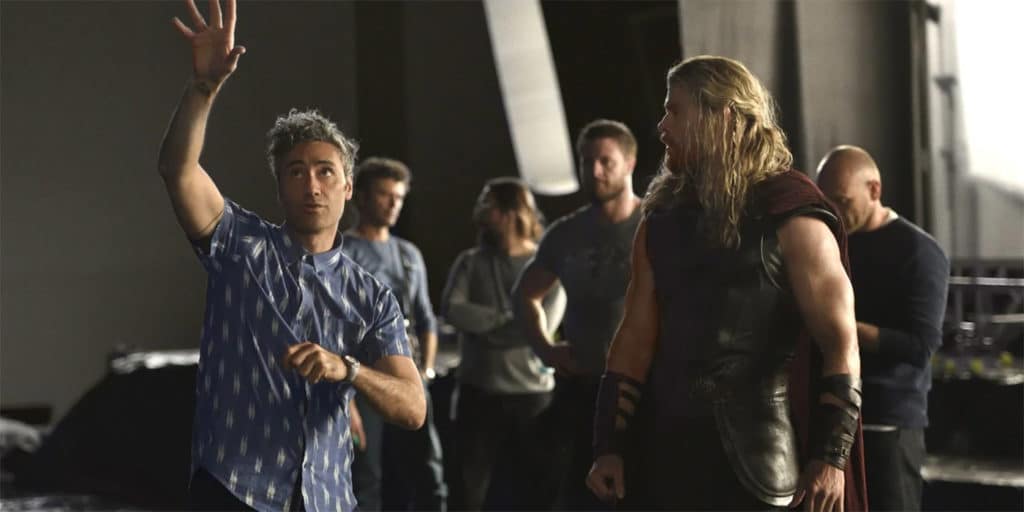 KEEP READING: TOM HIDDLESTON PROMISES WHAT IF SETS UP MCU'S NEW FUTURE
Source: Empire Magazine