The 2019 Pet Sematary was met with mixed reviews by fans and critics especially with the changes made to the original source material in this newest adaptation including Ellie being the child that dies and the dark ending. But Jeff Buhler, who wrote Pet Sematary (2019), has been talking about a possible prequel film for at least the past two years.
In a 2019 interview with ComicBook.com, he revealed that while a sequel wasn't in the cards a prequel was being discussed.  
"So a lot of the ideas that we've been batting around currently, recently, have all been about, more about digging into the mythology of the town, these rituals that children present, the mythology of the Micmac, the Wendigo, the cemetery, the origins, Jud's life,"
And fans of the 2019 Stephen King adaptation were thrilled to learn that this prequel exploring the origins of the Pet Sematary and Jud Crandall will be coming to Paramount Plus. Deadline reported that Lindsey Beer will be making her feature directorial debut with this new Pet Sematary film and that Jackson White was in final negotiations to play a young Jud Crandall. And while details on the story have been kept under wraps so far we here at The Illuminerdi have learned exclusive new story details.
PET SEMATARY PREQUEL STORY DETAILS AND CHARACTER DESCRIPTIONS
According to our sources this Pet Sematary prequel film will explore the early life of Jud Crandall and what kept him in Ludlow, Maine. Jud and his childhood friends have a heavily intertwined history, including intricate rivalries and resentments. Jud appears to have it all, gaining the things he wants in life through his easygoing disposition and charming smile. This inspires pain and resentment from his best friends Manny, the only Native American in a primarily Caucasian town which has led him to be an outsider, and Timmy, whose life is marred by tragedy and pain. While the three boys were inseparable as kids, their friendship was destroyed by one terrible choice.
Jud and his girlfriend Norma plan to leave Ludlow, Maine to join the Peace Corps, but unfortunately their past begins to creep up on them and the fragile peace of Ludlow fractures. They discover unspeakable horrors and concealed secrets of Ludlow and its history and everything we thought we knew about the Pet Sematary and its origins comes apart. As the terrifying events unfold Jud and Manny must work together and fix their friendship to stop the evil tormenting their hometown.
Jud Crandall is described as "ruggedly handsome" and with an easygoing smile. Jud has an untroubled confidence and charm that allows him to get away with whatever he pleases. Jud has a quick rapport with everyone and big dreams including leaving his hometown of Ludlow with his girlfriend Norm to join the Peace Corps.
Norma is described as Jud's girlfriend and the town sweetheart. Beautiful with an impassioned and clear can-do attitude. While Jud is a dreamer Norma is a doer and one day she will be Jud's wife. Norma is religious, believing in God, and comes from an extremely protective family. She and Jud are preparing to leave Ludlow to join the Peace Corps.
RELATED: THE SLEEPLESS UNREST: DOCUFILM DOESN'T MATCH CONJURING HYPE
Timmy Baterman is described as a 19 year old with a life full of tragedy including the loss of his mother as a child. Timmy has returned home from serving in the Vietnam War, but something isn't quite right about the veteran, who is now dangerous. Timmy was once best friends with Jud, but the two now avoid each other.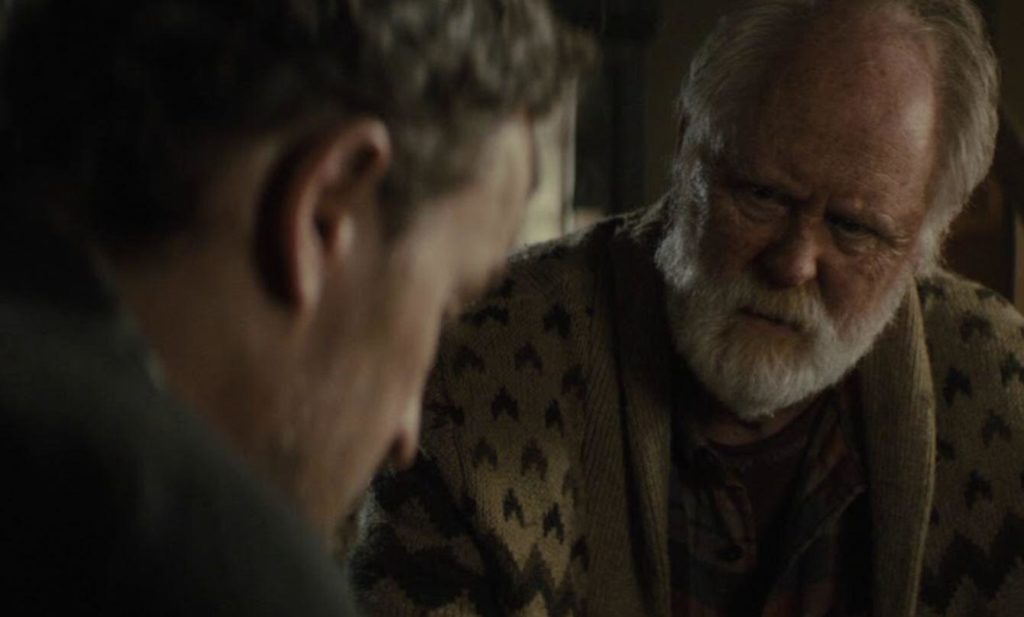 The inclusion of Timmy Baterman may be the most intriguing piece of information, especially with how it will undoubtedly play into the Pet Sematary's history, origins, and relation to Jud Crandall. Although it wasn't included in the 2019 Pet Sematary, other than being briefly shown in Louis Creed's research, Timmy Baterman was an important element of the original novel and 1989 film adaptation. Timmy Baterman was actually the focus of a short film connected to Pet Sematary (2019) called The Tale of Timmy Baterman which starred John Lithgow reprising his role as Jud Crandall recounting the horrifying story. The short was written by Jeff Buhler and directed by Marcus Perry.
What is interesting about the story details and character description is that Timmy Baterman isn't simply someone Jud knew of in town, but one of his closest childhood friends. Assuming the Pet Sematary prequel follows the original novel and the short, Timmy Baterman is the first human that Jud knew of who was brought back by the Pet Sematary. And although Timmy's father's grief led him to use the powers of the Pet Sematary to bring back his son, when Timmy resurrects he's gone bad as is so often the case.
[Click on Page 2 for story speculation.]