After taking down the Red Room, Black Widow is now going after an even larger entity: The Walt Disney Company. It turns out that the dual release of Black Widow in theaters and on Disney+ earlier this month was a major breach of star Scarlett Johansson's contract, which stated that her salary was contingent upon the theatrical box-office numbers of the film.
According to an article published in the Wall Street Journal, the suit states, "Disney intentionally induced Marvel's breach of the agreement, without justification, in order to prevent Ms. Johansson from realizing the full benefit of her bargain with Marvel"
Black Widow's Impact On Future Hollywood Releases
This suit could very well open the floodgates for entertainment companies being held under greater scrutiny to follow talent contracts to the letter. As the dual release model is becoming more and more attractive to studios, contracts will have to be renegotiated and drawn up more carefully to ensure the actors, studios, and producers each receive their dues upon the release of films, regardless of how they're released. Basing contracts upon theatrical box-office performance is quickly becoming an outdated way to do things when most of the major releases aren't exclusively released in theaters.
Ms. Johansson's lawyer, John Berlinski, stated, "This will surely not be the last case where Hollywood talent stands up to Disney and makes it clear that, whatever the company may pretend, it has a legal obligation to honor its contracts"
The suit also states that attempts to renegotiate the contract after the announcement of the dual release of Black Widow fell on deaf ears at Disney, losing Ms. Johansson an estimated $50 million, according to those more familiar with her contract. Apparently, the star was worried about the film going to Disney+ even before the COVID-19 pandemic. In a March 2019 email, Marvel Chief Counsel Dave Gulluzzi stated, "We understand that should the plan change, we would need to discuss this with you and come to an understanding as the deal is based on a series of (very large) box office bonuses."
RELATED: SHANG-CHI'S SIMU LIU GOT THIS REMARKABLE ADVICE FROM TOM HIDDLESTON ABOUT JOINING THE MCU
This approach proved problematic when, after a pandemic-impressive domestic opening of $80 million and overseas take of $78 million on its July 9 opening weekend, theatrical numbers fells sharply for Black Widow in the following days, leading many to question the impact of the dual-release model on theatrical box-office performance.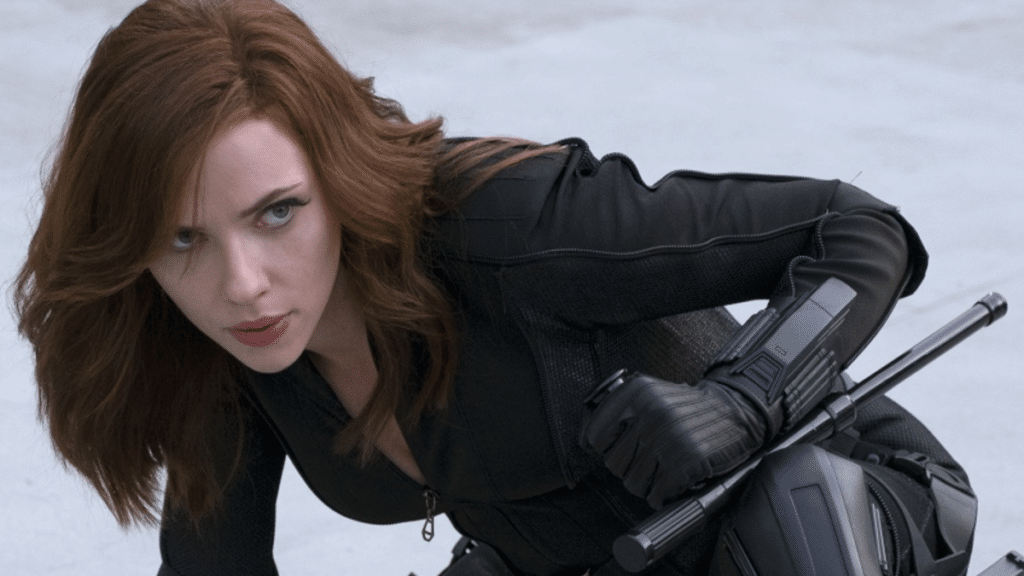 The film gained an additional $60 million from Disney+ Premier Access purchases, but given Marvel movies have commonly taken in hundreds of millions of dollars on the theatrical release model (with some even reaching the $1 billion mark), it's hard not to wonder how the film would have done if the film maintained a theaters-only release. Which was the plan for many months during the COVID-19 pandemic before Disney decided on the dual-release model.
RELATED: HOW BLACK WIDOW SETS UP YELENA BELOVA TO BE A DEADLY ANTI-HERO IN THE FUTURE OF THE MCU
Black Widow first appeared in 2010's Iron Man 2 and has been a staple in the Marvel Cinematic Universe ever since. She also appeared in The Avengers, Captain America: The Winter Soldier, Avengers: Age of Ultron, Avengers: Infinity War, Avengers: Endgame, Captain America: Civil War, and Black Widow, which is her final appearance in the MCU.  We at the Illuminerdi will keep you updated on this story as it develops.

What are your thoughts on the Scarjo Streaming Suit?  Did you see Black Widow at home, in theaters, or both?  How do you think this suit will impact the dual-release model many studios are jumping towards? Let us know in the comments below and on our Twitter.
KEEP READING: HAWKEYE RECEIVES NOVEMBER 24 PREMIERE DATE ALONG WITH A FIRST LOOK
Source: Wall Street Journal