Black Widow brought an end to Natasha Romanoff's time in the MCU, but the film set up a worthy successor with her sister Yelena Belova. That being said, it doesn't look like Yelena will be stepping into the former Avenger's shoes, instead carving her own path that could be a bit more complex.
Natasha's story has always centered around her search for redemption as she tries to make up for the red in her ledger first by defecting from the Red Room to S.H.I.E.L.D., becoming an Avenger, and finally sacrificing herself to save the universe and her closest friend. Yelena's story doesn't fit this mold of one searching for a way to atone for their sins, which sets her up for an even more complex and compelling arc.
Yelena Belova made clear throughout Black Widow that she wasn't a fan of the superhero lifestyle, even mocking Natasha about being an Avenger. The moment that truly hits home with Yelena's feelings is when the sisters are arguing after they escape from the Widows and Taskmaster. Natasha righteously tells Yelena that she was trying to do something good to help the pain and suffering of the world and make up for her time as a trained killer. Yelena quickly throws this back in her face calling Natasha a fool.
"Because pain and suffering is every day and we are both still a trained killer. Except I'm not the one that's on the cover of a magazine. I'm not the killer that little girls call their hero."
RELATED: HOW BLACK WIDOW'S RED GUARDIAN OPENS UP THE EXCITING POSSIBILITY OF MULTIPLE CAPTAIN AMERICAS THROUGHOUT MCU HISTORY
This along with Yelena constantly calling Natasha a poser, in reference to her famed superhero pose first seen in Iron Man 2, made Yelena's feelings about the concept of superheroes clear. While Yelena doesn't want to be a superhero that doesn't mean she isn't heroic. Yelena works with Natasha to destroy the Red Room and is the one to not only save the Widows from chemical mind control, but also finally kill the one controlling them Dreykov. Yelena Belova's mission throughout Black Widow and beyond is to help her fellow Widows who, like her, were victims of Dreykov and to a degree Natasha after she defected and never looked back, leading to the creation of the chemical mind control.
HOW THE BLACK WIDOW POST CREDIT SCENE SETS UP AN ANTI-HERO ARC FOR YELENA BELOVA
Yelena's arc, based on the post credit scene, is not someone looking to right her past wrongs, but instead someone who is trying to build a life for herself. And understandably, to do this she is using the skills she already has which leads to Contessa Valentina Allegra de Fontaine. Not much is known about the MCU's version of Valentina although Kevin Feige has teased that she seems to be recruiting people as was shown not only at the end of Black Widow, but The Falcon And The Winter Soldier as well. Valentina seems to be building a team of characters that fall not into the category of hero, but anti-hero.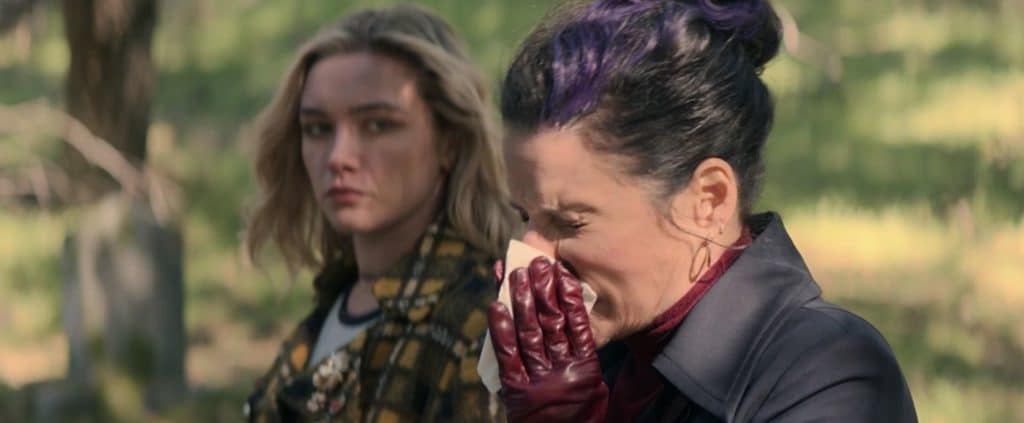 Yelena acted heroically to help the Widows in Black Widow, but in the post credit scene her arc is set up as someone looking for vengeance against the man responsible for the death of her sister. Phase 4 is setting up a number of new characters to take on the legacies of the other original Avengers and it looks like Yelena will be continuing Natasha's, but not by following in her footsteps exactly.
RELATED: BLACK WIDOW'S DAVID HARBOUR WANTS RED GUARDIAN TO GET REVENGE AGAINST HAWKEYE
Natasha has always been an interesting character with a dark past, but Yelena could be even more compelling. Yelena is set up to seek vengeance against Hawkeye, after being told he is responsible for Natasha's death, but how this plays out in the long term will be riveting. Depending on how Yelena's confrontation goes with Clint, there are endless possibilities.
Black Widow has set up Yelena to truly be her own character. Not tethered to a singular purpose in the same way that Natasha was, atoning for her past sins, Yelena's story is wide open. She could work with heroes or she could work against them. Perhaps Yelena will be a part of whatever team Valentina is creating, which many fans believe to be either the Thunderbolts or Dark Avengers, or she could end up going against Valetina depending on what happens in Hawkeye.
RELATED: BLACK WIDOW AND THE WOLVERINE: EXAMINING YELENA BELOVA AND LAURA KINNEY'S SHARED PAST
Yelena Belova's motivations are not tied to trying to save the world in an attempt to find redemption or a sense of duty as so many of the MCU heroes are. She is instead motivated by doing what she believes is right, be it helping the other Widows or avenging her sister, which means her arc can branch off into endless possibilities in a way that Natasha's never truly could. Yelena Belova isn't the traditional hero and as she carries on her sister's legacy the MCU will be better for it.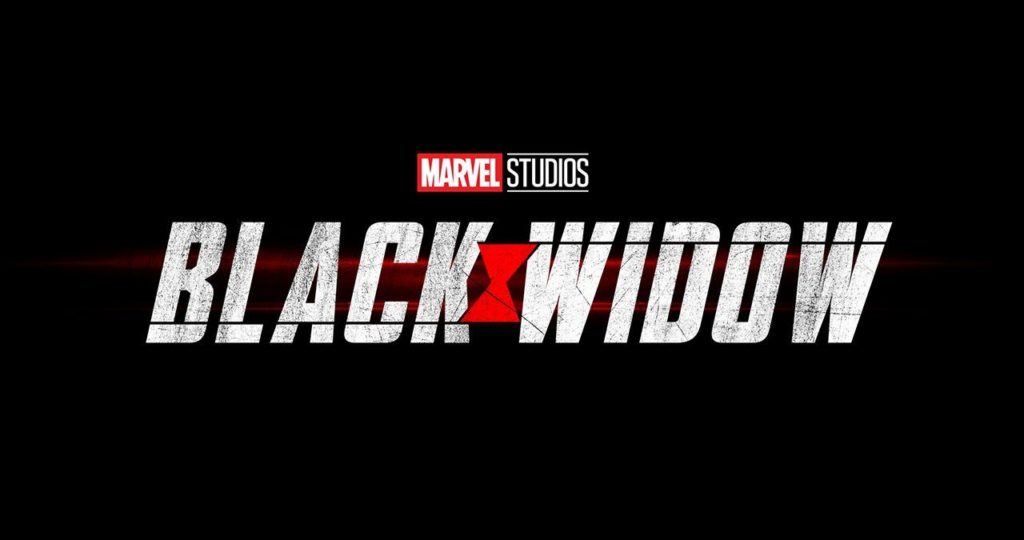 Black Widow is in theaters now and available on Disney Plus with Premier Access. What did you think about Yelena Belova in Black Widow? What do you think the future holds for Yelena Belova? Are you looking forward to seeing Yelena Belova in Hawkeye? Leave your thoughts in the comments below or on our social media.
KEEP READING: HOW BLACK WIDOW SETS UP A DANGEROUS CONFLICT IN HAWKEYE AND NATASHA'S ONGOING LEGACY