Mid
Margot Robbie's Harley Quinn will make her return in James Gunn's highly anticipated The Suicide Squad. She is one of the few returning characters from Suicide Squad (2016), which is no surprise given her popularity. Harley along with Captain Boomerang (Jai Courtney), Amanda Waller (Viola Davis), and Rick Flag (Joel Kinnaman) will return with the original actors reprising their roles, but they won't feel exactly the same as Suicide Squad (2016).
The Illuminerdi had the opportunity to attend The Suicide Squad virtual press conference and both Margot Robbie and Joel Kinnaman revealed what fans can expect to see with their characters in The Suicide Squad. Margot Robbie revealed that Harley Quinn in The Suicide Squad has moved past her relationship with the Joker and why she was excited for Harley to interact with a new team of characters.
MARGOT ROBBIE TALKS ABOUT PLAYING HARLEY QUINN WITH A NEW MINDSET IN THE SUICIDE SQUAD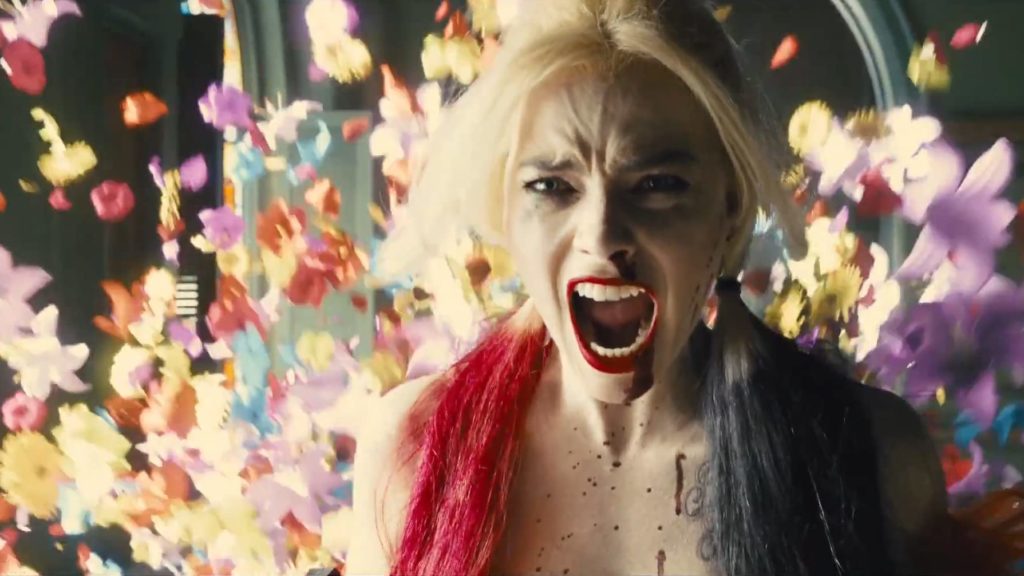 "I loved getting to play Harley, who is in the mindset of like single and ready to mingle. I haven't played that version of Harley before. She's always either been very committed to Mr. J or just fresh out of a break up with Mr. J. And James put in a lot of very funny potential love interests throughout the film and it doesn't always end well, obviously, but that was kind of fun.

And also, to play a Harley who is kind of in mission mode. And anytime she's in a new group there's always something fun and new to do because she reacts differently based on who her other teammates are. So, I was just looking forward to seeing what the group ensemble was going to be and what vibe everyone was going to bring and what that would bring out in Harley."
Harley Quinn has been tied to Joker in both Suicide Squad (2016) and Birds of Prey, either still involved with the Clown Prince of Crime or newly broken up with her abusive ex. But it looks like The Suicide Squad will be featuring a Harley Quinn who has completely moved on. Eagle eye fans noticed that Harley's tattoo that previously read "Property of Joker" now boasts "Property of No One" which is a step in the right direction for the fan favorite character.
RELATED: KING SHARK: GETTING TO KNOW THE SUICIDE SQUAD'S NEW FAN FAVORITE IN COMICS AND BEYOND
This feels like the next logical step in Harley's on-going arc after her actions in Birds of Prey post break up. A Harley Quinn who is no longer entangled with Joker is a blast to watch and Robbie always manages to steal the show with her truly fantastic performance as Harley.
But Robbie is not the only returning actor whose character is a bit different than what fans saw in Suicide Squad (2016). Joel Kinnaman has returned to reprise his role as Colonel Rick Flag who leads the Suicide Squad and is tasked with keeping the villains in line.
Kinnaman explained how Flag stands out in The Suicide Squad and why this felt like he was playing the character for the first time.  
"Well, we had a good script. So, I was just so happy to get to do this sort of new version of Flag that James wrote. And I got to spread some comedic wings and it was great to get to come in, it's the second time I do it, but I felt like I was doing it for the first time.

And me and James had a couple of conversations early on and we decided that I was not going to be bound by what we did in the first film and just let this be a new experience and I had so much fun with it. It was a completely new experience and it felt like it was almost a new character."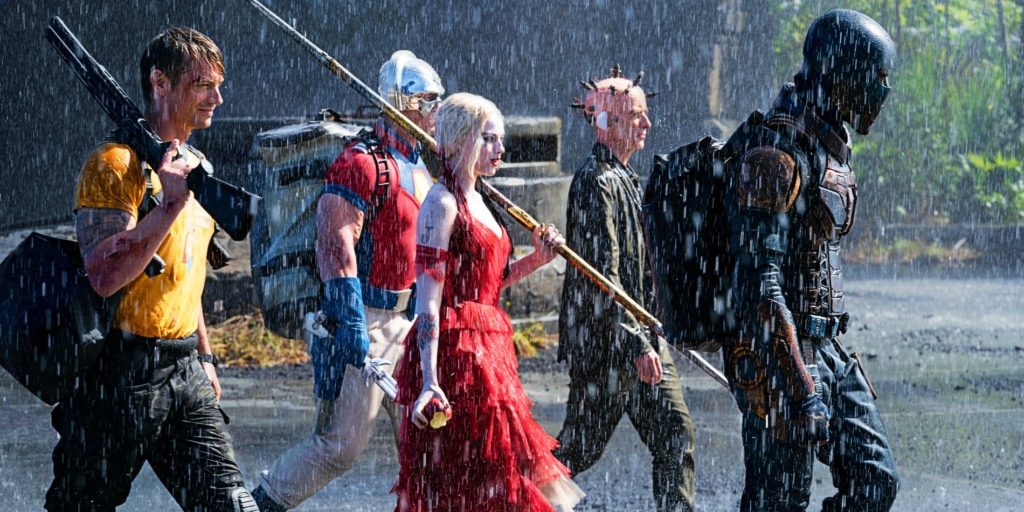 How James Gunn has brought in elements from Suicide Squad (2016) centered specifically around the returning characters is a very smart choice especially given the popularity of their performances, even if Suicide Squad (2016) didn't hit the mark. Gunn even talked about bringing these actors back when he explained how he chose which characters to include in The Suicide Squad,
"And there were some characters like Harley, who I wanted to put in the movie and Boomer and these characters that I liked a lot and I liked the actors who played them." Audiences are eagerly awaiting Gunn's The Suicide Squad and the performances of both Robbie and Kinnaman are sure to excite fans when they finally see the new film.
The Suicide Squad is available to watch in theaters and HBO Max today! Are you excited to see how James Gunn incorporates the returning characters from Suicide Squad (2016)? How do you feel about seeing Harley Quinn's arc continue? Leave your thoughts in the comments below or on our social media and check back with The Illuminerdi for more The Suicide Squad and DC news.
KEEP READING: THE SUICIDE SQUAD REVIEW: A HILARIOUS ACTION FILM THAT'S A GORY WIN FOR JAMES GUNN AND DC