In a recent cover piece from Empire magazine, Marvel Studio's upcoming martial arts drama Shang-Chi and the Legend of the Ten Rings received some new images along with a fresh interview with director Destin Daniel Cretton, star Simu Liu, and Marvel Studios president Kevin Feige.
Although the full details of the plot are still being kept mostly secretive, the magazine described the hero Liu's Shang-Chi character as "a martial arts hero with a powerful destiny ahead of him and a complex family history stretching behind him". The magazine also noted the influence of classic East-Asian action movies, which can be seen from the trailers.
Cretton rose to Marvel's notice for his character films Short Term 12 and Just Mercy. For him, Marvel gave the opportunity to fuse his love of Bruce Lee, Jackie Chan, and Jet Li into a new kind of hero, saying:
"I haven't seen a hero on screen that really walks and talks like me, dresses like me, listens to the music that me and my friends listen to; somebody truly Asian-American. And that was what was really exciting to me, to create something that just shows the Asian-American experience through the eyes of a budding superhero."

Destin Daniel Cretton, director
Before Marvel, Liu played a major character on already Canadian sitcom Kim's Convenience (recently cancelled). But in a surprising twist, Liu reveals that he also used to be Spider-Man… at birthday parties.
"As an Asian [Spider-Man], I could never show my face. It was only once I put the mask on that the illusion of the superhero would be sold. The moment that I took it off, nobody would ever think I could be that. That's something I was keenly aware of."

Simu Liu, actor for Shang-Chi
Kevin Feige On Black Panther's Impact
Kevin Feige explained that Marvel had been pursuing a Shang-Chi movie even before Black Panther's monumental success in 2018. Records even show that Stan Lee pitched a movie in the 1980s with the son of Bruce Lee and DreamWorks Pictures tried a movie with Ang Lee as producer in the 2000s.
RELATED: CAP AT 10: CAPTAIN AMERICA: THE FIRST AVENGER'S ENDING ORIGINALLY INCLUDED NAZI ROBOTS
By 2005, Shang-Chi was even included on a list of 10 characters which Marvel thought would make great films. However, the first public update of Marvel Studios' Shang-Chi was not until late 2018 when screenwriter David Callaham (Mortal Kombat, Wonder Woman 1984) was hired. Even Kevin Feige admits the influence of Black Panther:
"I remember seeing a viral video when the Black Panther poster first came out. It was some young men in a movie theatre overwhelmed with excitement at seeing the poster, and it was moving because people were excited about the movie we were making. But it was also a harsh realization that they were reacting that way because they had not seen it before. So Panther really coalesced the notion of, 'Everybody deserves to see themselves portrayed in these larger-than-life ways.'"

Kevin Feige, president of Marvel Studios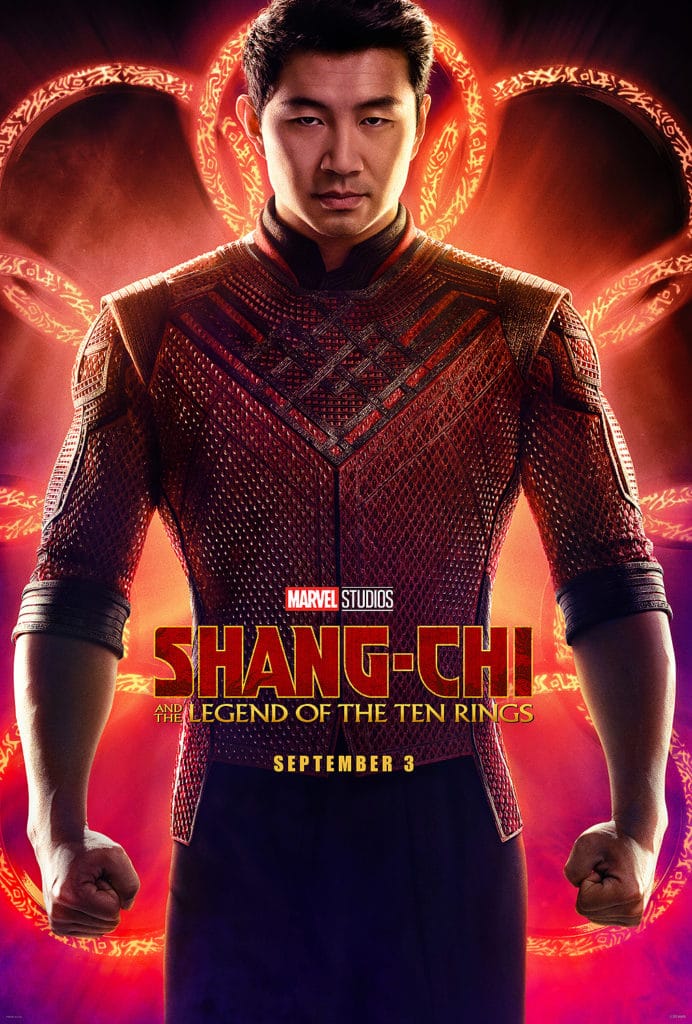 Shang-Chi and the Legend of the Ten Rings will release exclusively in theaters on September 3. What do you think about what Kevin Feige had to say? Are you as excited for Shang-Chi as we are? Where do you think we'll see Shang-Chi next after his solo outing? Let us know all of your thoughts in the comment section below or over on our social media!
KEEP READING: SPIDER-MAN: NO WAY HOME MERCH TEASES "MULTIVERSAL CONSEQUENCES" AND THE SINISTER SIX
Source: Empire