Based on the viewership trends of Mortal Kombat, Warner Bros. might be wise to stream its eventual sequel exclusively on HBO Max. Confused? Murphy's Multiverse break down why.
Streaming services have picked up speed since the world came to a screeching halt. The pandemic forced big companies like Warner Bros to take on a different approach when releasing movies during the shutdown, with movies like Godzilla Vs. Kong, Mortal Kombat, and now The Suicide Squad being some of the bigger hits.
RELATED: THE POWERFUL EVOLUTION OF HARLEY QUINN IN THE DCEU
Of course, the relative lack of box office and lack of full transparency with streaming services makes the waters murky in terms of how lucrative these films have been for the studio. But one thing's for sure: the at-home viewing didn't diminish fan engagement.
Mortal Kombat: Success In Hard Times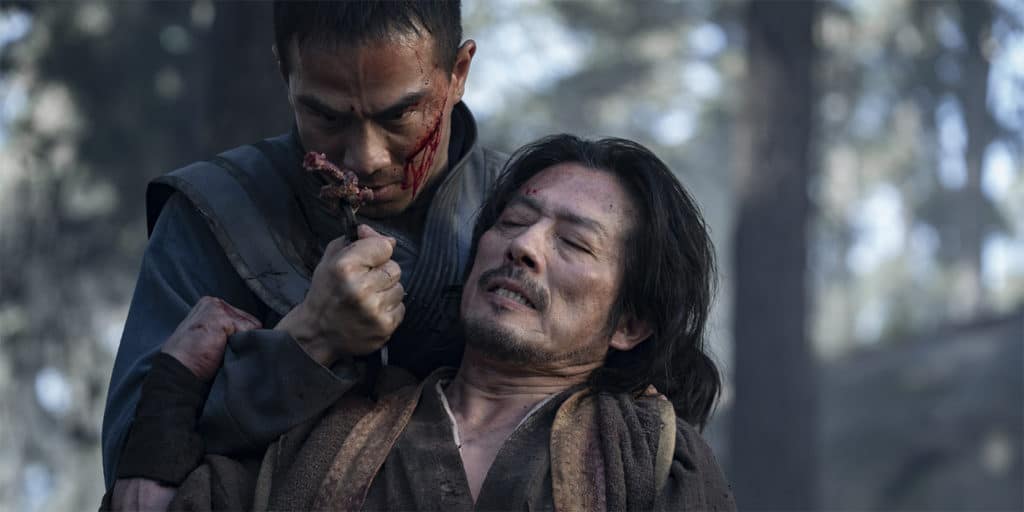 Despite the weak critic rating, Mortal Kombat seems to have hit the spot with certain fans. With an audience score of 86% on Rotten Tomatoes, the movie is the most popular choice on the platform and amongst other streaming services when compared. Check out the graph below:
As you can see from the graph, when it came to household viewership: Mortal Kombat beat movies like Disney+ Cruella, Prime Video's Without Remorse and HBO Max's Those Who Wish Me Dead. Some reports are claiming that The Suicide Squad comes in at second place so far, which suggests that R-rated movies may fare better on streaming platforms – if only because parents aren't as likely to police what their kids watch on them.
There is no word just yet about a sequel being officially in the works, but these early trends might be a good indication of future releases. I won't lie, though: Mortal Kombat was an absolute blast to watch on the big screen. It certainly helped gloss over the multiple issues I had with it, such as how I wish the movie had explored the characters a lot more than what was showed, leaving the feeling that some parts were extremely rushed, and I can't help but think the reboot felt more like a sophomore installment rather than a debut.
Do you share the same views? Would you love to see a series explaining Scorpion and Sub-Zero's feud with build-up to the movie's opening scene? Or perhaps what happened to the surviving child that eventually, many years later, ended up becoming Cole's ancestor? I believe that there are lots of possibilities to be explored in this new Mortal Kombat lore. If HBO plans to release a sequel, let's hope that it's a much-improved version of the last.
Don't forget to leave a comment, share this page with your friends, and follow us across our social medial pages! There are lots of Illuminerdi exclusives coming up that you do not want to miss!
KEEP READING: KEVIN FEIGE: HOW BLACK PANTHER INFLUENCED SHANG-CHI'S CREATION AND EXHILARATING NEW IMAGES
Source: Murphy's Multiverse