Harley Quinn is one of the most consistently exciting characters to watch in the DCEU. In Suicide Squad (2016) she was one of the best, if not the best, parts of the film. In Birds of Prey Harley Quinn completely stole the show from the titular crime fighters. And while The Suicide Squad features a number of fantastical characters, Harley once again proves why fans continue to want to see her on the big screen. The Suicide Squad managed to round out Harley Quinn's ongoing arc with the Clown Prince of Crime and set up exciting possibilities in her future.
Suicide Squad (2016) saw Harley Quinn at her most tied to Joker. Harley's origins including her transformation from Harleen Quinzel to Harley Quinn and Mr. J using and abusing her are on full display in the film. Harley is also waiting for Joker to come to her rescue throughout the entire film and although he does in the end, it's also clear this isn't out of a sense of love based on everything audiences have seen with their relationship.
RELATED: THE SUICIDE SQUAD: JAMES GUNN REVEALS HOW HE CHOSE THE INSANE OBSCURE DC CHARACTERS FOR THE TEAM
Birds of Prey may feature Harley Quinn no longer under the thumb of the Clown Prince of Crime, but this is not by her choice and the film is Harley's journey to becoming independent. Harley needs to not only emancipate herself from Joker, but the idea that she needs protection from others which she is vying for in the film from the sadistic Roman Sionis even offering up Cassandra Cain in exchange at one point. By the end Harley Quinn has learned that she can stand on her own skills, name, and reputation, but Birds of Prey is a journey for her to discover this.
HARLEY QUINN'S DEVELOPMENT IN THE SUICIDE SQUAD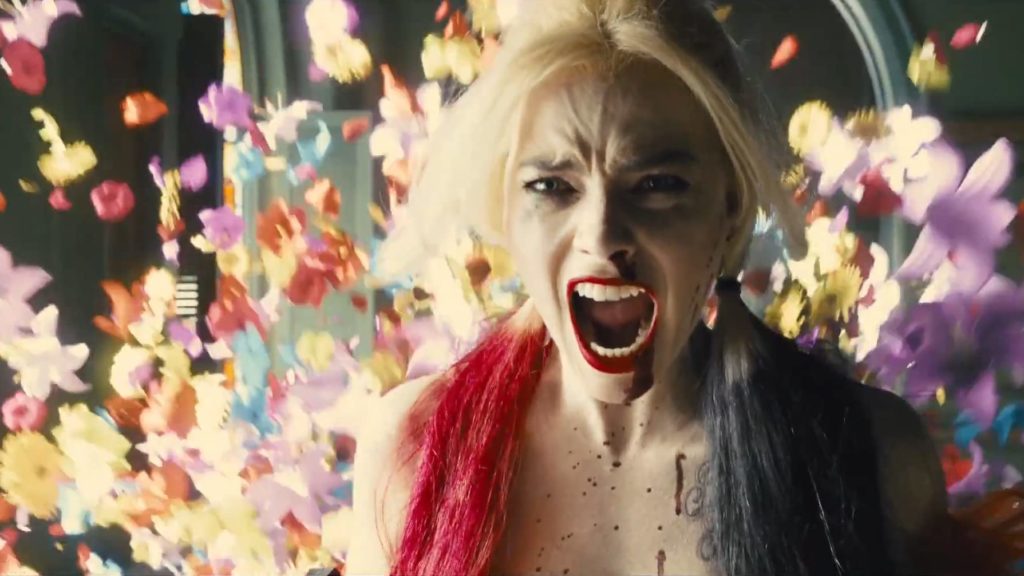 As Margot Robbie has said, The Suicide Squad is the first time Harley is truly independent from Joker. Harley not only never mentions Mr. J, she has also changed her infamous "Property of Joker" tattoo to read "Property of NO ONE". Harley is courted by President Luna, but it doesn't work out by her choice. Harley herself kills Luna proclaiming that she has learned from her past relationships to look for red flags, one of which is killing kids, an evolution since Birds of Prey. She also explains why she chose to kill him instead of simply leaving, as he bleeds out on the floor, and she is clearly referring to despicable actions taken by Joker meant to hurt her.
RELATED: THE SUICIDE SQUAD: MARGOT ROBBIE EXPLAINS HARLEY QUINN'S NEW "MINDSET" AFTER THE JOKER
Another notable difference about Harley Quinn in The Suicide Squad is that she isn't looking for a savior. When she is captured and tortured she plans and executes a brutal escape killing any soldier in her path. Harley Quinn no longer feels the need to wait for someone else to come to her rescue, instead fending for herself in impressive action sequences that not only proves her abilities, but her growth. And when Harley discovers that Rick Flag and the other members of the Suicide Squad were planning a grand rescue she is surprised and touched, hugging Flag for a long moment.
Harley Quinn has grown from a constant victim of the Joker into her own independent, not hero, but person. Harley Quinn was a victim of abuse in every sense of the word, but she is now a survivor who refuses to follow the same pattern. Harley has grown into a strong, independent character who can stand on her own two feet. The Suicide Squad has spectacularly rounded out her arc as it applies to Joker while also setting up a lot of exciting possibilities in Harley Quinn's future.
Harley Quinn is a character that can fit into a number of corners in the DC film franchise now more than ever. Harley Quinn is finally truly independent of Mr. J and is confident in the fact that she can take care of herself. With the potential of new romance in Harley Quinn's future this is the perfect opportunity to explore a fan favorite possibility that Margot Robbie herself has expressed interest in, Poison Ivy.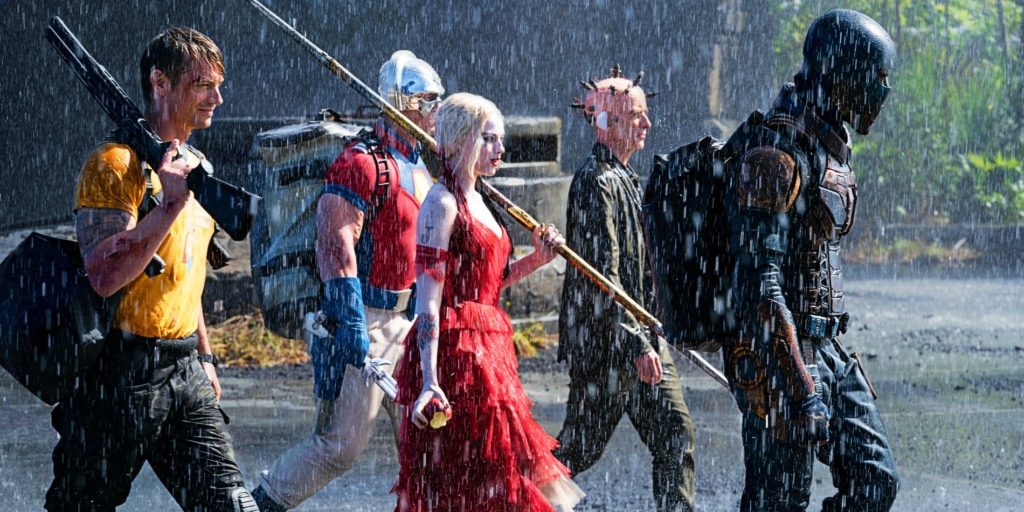 The Suicide Squad further fleshed out Harley's friendships with Captain Boomerang and Rick Flag, so Deadshot seems like a perfect character for Harley to reconnect with. Be that reconnection platonic or romantic this is a relationship that deserves to be further explored especially with it being one of the highlights of Suicide Squad (2016).
RELATED: MARGOT ROBBIE: "I'M ALWAYS READY FOR MORE HARLEY"
One chapter for Harley Quinn seems to have closed, but there are endless possibilities when it comes to her future. Be those romantic possibilities, a new team like the Gotham City Sirens, or a Harley Quinn solo film undoubtedly has a bright future in DC films. Harley Quinn is by no means a hero, and never should be, Harley Quinn is much more interesting and true when she walks the line between villain and anti-hero, and she is representative of the fact that surviving an abusive relationship does not need to define a person.
Harley Quinn has moved past her time with the Joker, she has learned from it, and as The Suicide Squad shows she refuses to fall into that pattern again. Suicide Squad (2016), Birds of Prey, and The Suicide Squad have created a beautiful and fulfilling arc for Harley Quinn, but there is a whole lot more mayhem for this character to get into and Margot Robbie is ready to get back into it.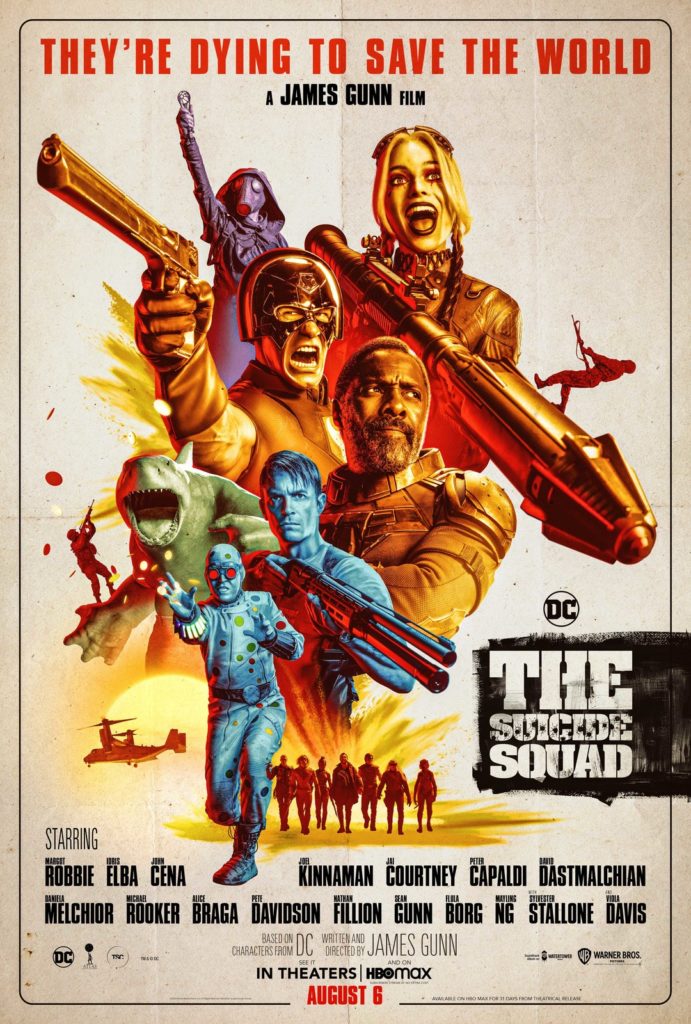 The Suicide Squad is available to screen now in theaters and at home on HBO Max. Did you like Harley Quinn's story in The Suicide Squad? What do you think about Harley Quinn's arc in the DCEU so far? Where do you want to see the character go next? Leave your thoughts in the comments below or on our social media and check back with The Illuminerdi for more DC and The Suicide Squad.
KEEP READING: THE SUICIDE SQUAD REVIEW: A HILARIOUS ACTION FILM THAT'S A GORY WIN FOR JAMES GUNN AND DC