Ed Asner, an incredible actor and philanthropist, known for his work voicing Carl Fredricksen in Disney and Pixar's Up, Granny Goodness in the DC Animated Universe, as well as portraying Santa in 2003's Elf has passed away at the age of 91.
The news was confirmed by a tweet on Asner's official Twitter account, revealing that the actor passed away peacefully on the morning of Sunday, August 29th surrounded by family and friends.
RELATED: DUG DAYS EXPLORES THE "COMPLICATED AND EMOTIONAL" WORLD OF DOGS
Asner is the most honored male performer in history at the Primetime Emmy Awards, winning seven acting achievements overall. He also served as the President of the Screen Actors Guild from 1981 to 1985.
Ed Asner: A Lifetime of Achievement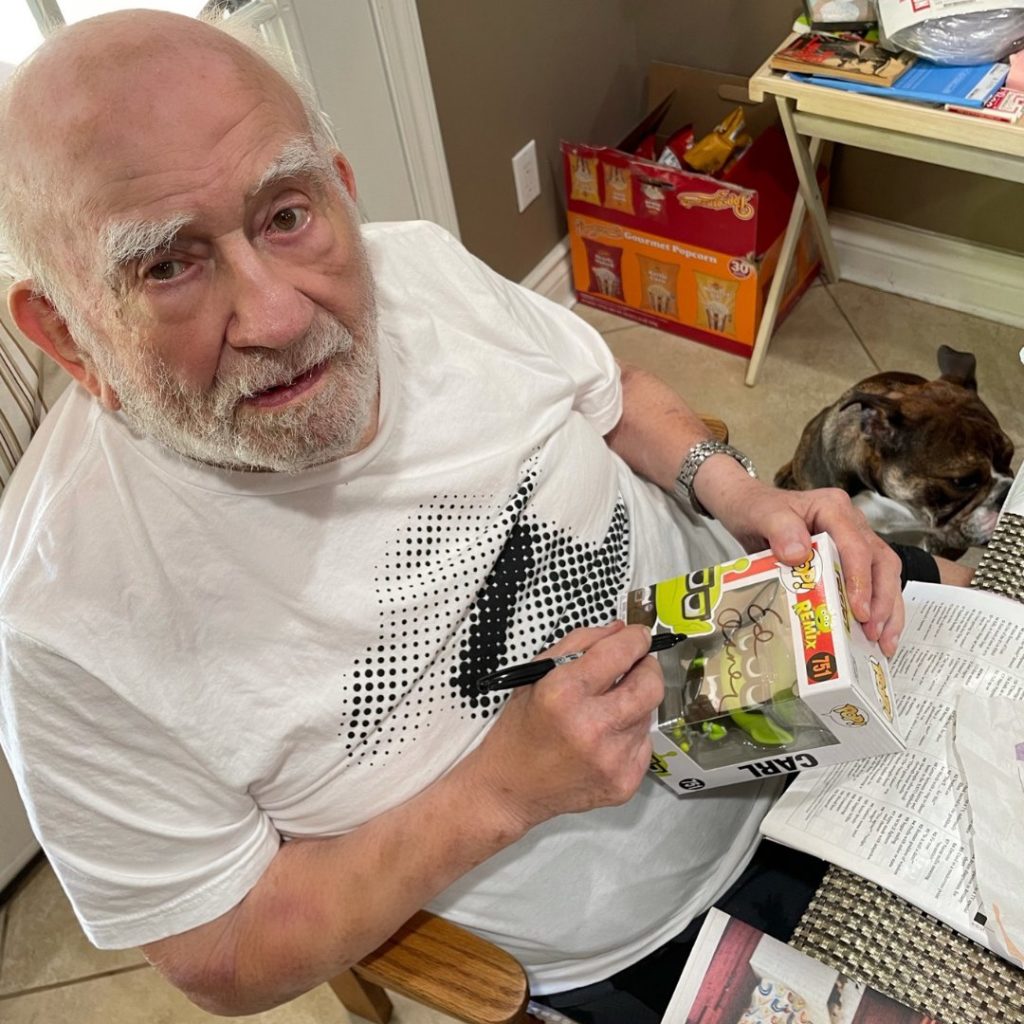 Outside of his above mentioned roles and accomplishments he also lent his voice to a number of beloved projects, including Gargoyles, W.I.T.C.H., The Boondocks, Star Wars: Knights of the Old Republic, Roland Daggett in Batman: The Animated Series, J. Jonah Jameson in Spider-Man: The Animated Series, Doctor Fate in Young Justice, Perry White in All-Star Superman, Sgt. Mike Cosgrove in Freakazoid!, Officer Barr in Spider-Man, and multiple characters in Captain Planet and the Planeteers.
He also portrayed a hospital patient in a Season 2 episode of Doom Patrol. His most recent work included appearances on Grace and Frankie and Cobra Kai.
His family's tweet spoke of the love he had and gave throughout his life, and represents how he will be remembered.
Our thoughts and prayers are with Ed Asner's family and friends. Rest in peace, you will be greatly missed. Fans will be able to hear his voice work once more on the Disney+ Pixar short series, Dug Days, which drops September 1 and explores Carl and Dug's life after Up.
What is your favorite Ed Asner performance? Let us know in the comments below or over on social media.
KEEP READING: DUG DAYS CREATOR EXPLAINS THE FIREWORKS BEHIND HIS NEW DISNEY SHORT