With the Moon Knight series is coming soon to Disney Plus, there could be a possibility that Hulk might make his appearance as he crosses paths with the crime fighting hero.
The rumor started after an Instagram user Dora Magyari, who happens to be a fan, posted a photo along side Hulk actor Mark Ruffalo outside of a hotel in Budapest. There are some suspicions about the hotel which also leads to another photo Magyari posted hours later. In the second photo, Magyari is seen with Moon Knight actor Oscar Isaac outside of the same exact hotel.
RELATED: SPIDER-MAN: NO WAY HOME TRAILER GETS AN AWESOME '90'S ANIMATED SERIES REMIX
It could be coincidence but also a clue if both actors are making an exciting encounter with their characters. However, nothing has been officially confirmed as the series is still in works.
Hulk Making New Friends?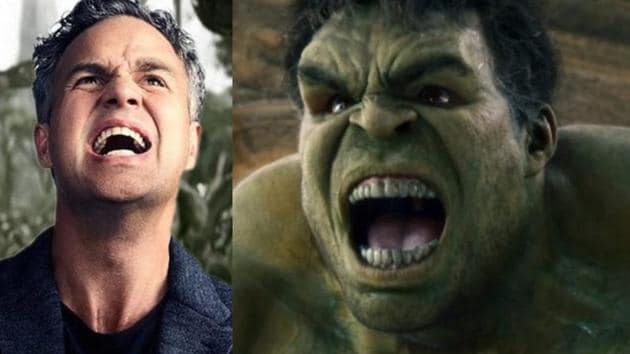 Instagram user Dora Magyari took a selfie with both actors in the same location in different timings. From the looks of it, she's happy to have meet them. Most importantly is giving fans a clue about the upcoming Marvel series which hopefully Hulk might make his appearance.
As we all know, Moon Knight is character based on Marvel's comic which original he happens to be known as Marc Spector who's a former U.S. marine with dissociative identity disorder (DID). When Spector discovered a statue, he became an avatar for an ancient Egypt Moon God name Khonshu, who gave him superhuman abilities. With the abilities given by the Moon God, Spector become a crime fighting hero and mercenary.
Yet again, Marvel can be full of surprises especially hiding some exciting secrets from the fans. Although, no further details have been given about the series other than the actor confirmation who will be playing Moon Knight. Isacc previously gave a tease for the coming series during Comic-Con @ Home which he said "its going to be a wild, wild show."
As wild it might sound, wonder what kind of surprises fans can expect. As for Ruffalo, it's been reported that he is expected to appear in She-Hulk but it will be interesting if Hulk and Moon Knight are face to face with each other. What you guys think? Will Hulk and Moon Knight actually meet? Let us know in the comments and follow The Illuminerdi's social media page for more content.

KEEP READING: BLACK PANTHER 2: WAKANDA FOREVER STAR LETITIA WRIGHT INJURED ON SET WHILE FILMING STUNT