The third episode of What If…? shows how skilled Hank Pym is as a covert operative and proves why we need a Hank Pym and Janet Van Dyne espionage prequel.
The first three episodes of What If…? have included a final scene setting up a potential new story within each same new universe, in a similar vein to the MCU's post credit scenes. But episode 3 not only includes a fantastic set up for a potential follow up episode, it also proves why we need a Hank Pym and Janet Van Dyne Cold War era prequel.
In the core MCU timeline, Hank Pym worked for SHIELD during the Cold War as Ant-Man alongside his wife Janet Van Dyne as Wasp. During one of their missions Janet is lost in the quantum realm presumably forever. While in the core MCU timeline this leads to Hank retiring as Ant-Man, founding Pym Technologies, and turning his back on SHIELD. It is also important to note that in this timeline their daughter, Hope, knew nothing of her parent's heroics.
In the third What If…? episode Janet Van Dyne still died as a SHIELD operative, but Hope did as well. Hope knew of her parents work and chose to follow in her mother's footsteps. This loss caused Hank Pym to seek vengeance against Nick Fury who he blamed for his daughter's death. But what is so impressive about Hank Pym in this episode is just how effective he is. Hank Pym manages to do something no other villain has done, he killed the core Avengers, sans Captain America, single handedly.
HANK PYM PROVES HOW EFFECTIVE ANT-MAN CAN BE AS A COVERT OPERATIVE AND ASSASSIN
Hank Pym proves himself more effective with his suit than we've ever seen in the MCU. He doesn't just win because of his suit's abilities, but because of his strategic use of covert tactics. Hank Pym is able to frame both Black Widow and Hawkeye for murder, cause an extremely destructive confrontation between Hulk and the Army, and even start a war between Earth and Asgard. He was also able to kill four of the five potential Avengers right under SHILED's nose including the supposedly unkillable Hulk.
RELATED: WHAT IF…?: HOW STAR LORD T'CHALLA CHANGED THE RAVAGERS AND IN TURN SAVED THE UNIVERSE
Hank Pym's smarts and abilities with the Ant-Man suit lend perfectly to a covert agent as do Hope Van Dyne's and now more than ever the MCU has shown how fantastic that could prove to be. With Kevin Feige opening the door to more prequels after Black Widow, a Hank Pym and Janet Van Dyne Cold War era espionage film or series opens up a world of possibilities.
The MCU knows how to make spectacular espionage projects, as proven by Captain America: The Winter Soldier, and the Cold War is the perfect period to set one in. SHIELD and HYDRA were extremely active during this period in history and it is an era that has not been explored in the MCU. There is still a lot about the early days of SHIELD that are a mystery and although pieces have been revealed throughout the Infinity Saga this would be an opportunity to dive into the spy organization and the heroes that came after Captain America, but before Captain Marvel and Iron Man.
RELATED: WHAT IF…? EXCLUSIVE INTERVIEW: PRODUCTION DESIGNER WANTS TO EXPLORE WAKANDA BATTLE FROM INFINITY WAR AND DETAILS THE COLLECTOR'S MUSEUM DESIGN IN EPISODE 2
Hank Pym and Hope Van Dyne have the smarts and the abilities with their suits to be the perfect covert operatives. He proved just how effective he can be at causing strife and chaos in an organization as well as how deadly he can be when needed. A darker film or series that follows these characters would be a chance to show the true potential of the Ant-Man and Wasp suits and it would also be an opportunity to the MCU to explore a darker tone.
This would also be a chance to dive deeper into the early days of SHIELD with Peggy Carter and Howard Stark as well. The Winter Solider could also come into play with the assassin being active for HYDRA during this period. Hank Pym has shown he can be a top-notch covert operative in a way that was never truly explored in the core MCU timeline and it is something that fan should definitely get to see more of.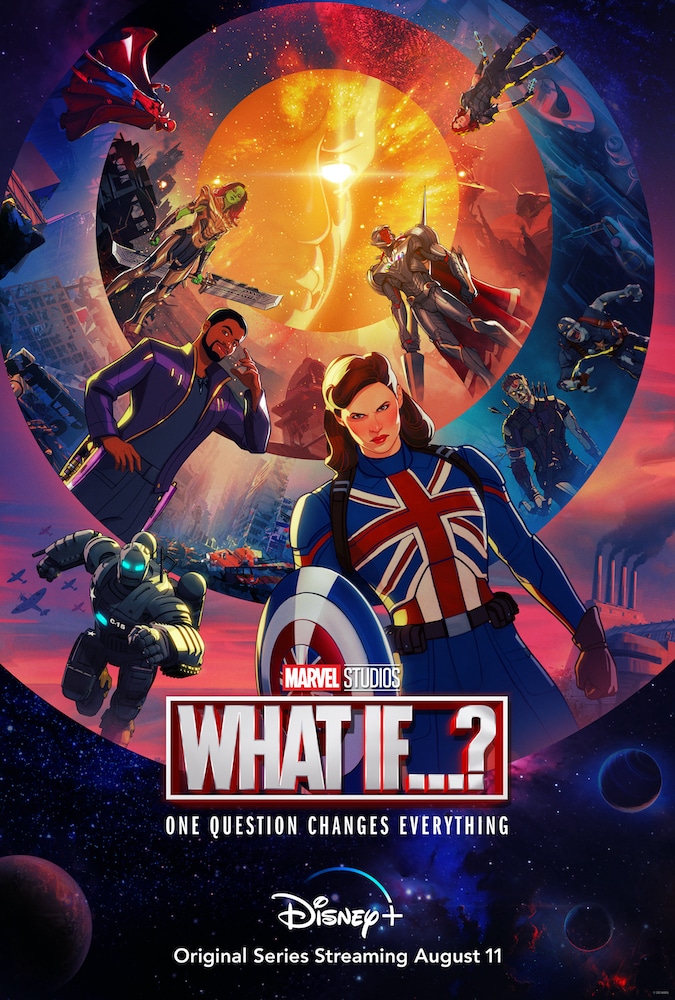 What did you think about episode 3 of What If…? Were you surprised Hank Pym was the killer? Do you want to see a Hank Pym and Janet Van Dyne prequel? Leave your thoughts in the comments below or on our social media and check back with The Illuminerdi for more What If…? and MCU. And join us for The Illuminerdi Marvel Watch Along on our YouTube channel for the next episode of What If…?
KEEP READING: KEVIN FEIGE OPENS THE DOOR TO MCU PREQUELS AND HERE ARE 11 EXCITING POSSIBILITIES