What If…? is Marvel's newest Disney Plus series and so far, it has brought fans on an absolutely wild ride. Exploring vastly different genres in each episode with completely unexpected variations of established MCU character and events. What If…? is the MCU's first foray into animation and features not only a unique and beautiful animation style, but gorgeous settings for the characters to explore.
The Illuminerdi had the opportunity to sit down with What If…? Production Designer, Paul Lasaine, to talk about some of the famous MCU settings that he has been able to recreate for the series. One of the locations that Lasaine was able to not only recreate, but expand upon was The Collector's Museum which has been features in Thor: The Dark World, Guardians of the Galaxy, and Avengers: Infinity War.
RELATED: WHAT IF…?: HOW STAR LORD T'CHALLA CHANGED THE RAVAGERS AND IN TURN SAVED THE UNIVERSE
In the second What If…? episode Star Lord T'Challa and his crew of Ravagers must traverse The Collector's Museum of a Variant of The Collector, an intergalactic kingpin. This allows fans to explore the location in more detail than ever before. Lasaine explains how they fleshed out The Collector's Museum like never before for What If…?
"A place like that we literally just got a direction from our director that's like, "I want to do the Collector's museum, but I want it to be bigger." We're just expanding that world. They talk about it in the movie, he's got this gigantic collection and yet in the movie you only see one room. So, it's like, well there must be more back there, let's discover that.

And then it's just a matter of just designing more stuff and that particular location it really is defined by those glass cases. So, in that specific place we just created kind of just a bunch of different spaces based on those boxes. So, one was round space, one was a tall like narrow corridor, one was a big wide one where T'Chall's floating on them. We figured, oh they can float, let's make them float."
WHAT IF PRODUCTION DESIGNER REVEALS SOME OF HIS FAVORITE AND MOST CHALLENGING LOCATIONS TO ADAPT
This was not the only fan favorite location that Lasaine was able to transform from live action to animation. Lasaine revealed what some of his favorite, and most challenging, were and shared the name of the room where Star Lord T'Challa and his Ravagers planned their heist.
RELATED: WHAT IF…? EPISODE 4 REVIEW: A MASTERFUL DOCTOR STRANGE EPISODE TELLS A TRULY TRAGIC LOVE STORY
"The Sanctum Sanctorum is such a gorgeous location. Recreating that was really fun, challenging cause it's really lush. The Rebirth Lab from the Peggy Carter episode was really fun to recreate. Again, also challenging because we show it from a lot of different angles. So, it's not that tricky, but it was actually a hard one to pull off for a lot of reasons.

Yondu's ship is really fun because it's, we didn't really get to explore it that much. I think we only show three locations inside that. We've got the flight deck where T'Challa walks in and he meets with Yondu, that's a beautiful location. The area where they're doing their planning it's called the Strategerium with all those really cool screens around. I wish we got to do more out of that. We did a fair amount in there, but that was a gorgeous location too."
So far What If…? has featured a number of famous locations from the MCU and only four of the first season's nine episode have been released. Not to mention the fact that What If…? has already been renewed for a nine-episode second season. With so many stories left to tell, the series will undoubtedly continue to explore astounding locations. Some familiar like the Sanctum Sanctorum, others expanded upon, like The Collector's Museum, and even new locations like Cagliostro's Lost Library. During our interview Lasaine also revealed which spectacular MCU locations are on his bucket list to include in What If…? in the future.
RELATED: WHAT IF…? BREAKDOWN: CAPTAIN CARTER, YOU'RE LUCKY TO BE IN THE ROOM
"I would love to see that battlefield in Wakanda used in some way. That we see in the Infinity War. I would love to see Ronan's ship explored a little further than just that one room that you keep seeing. As a designer stand point, that's such a cool looking design, his weird ship. I'd love to see what that thing really is."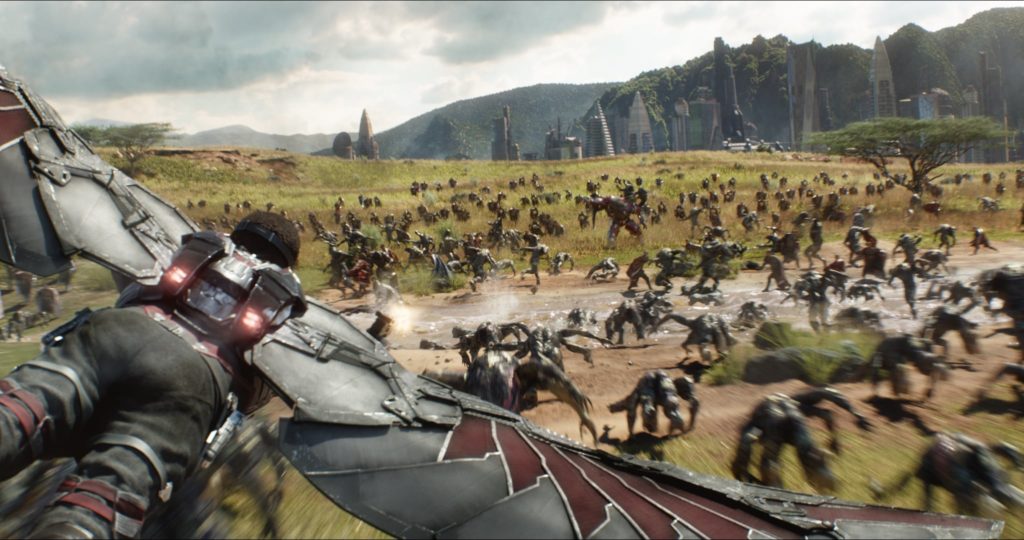 Both the epic Wakanda battlefield from Avengers: Infinity War and Ronan's ship would be amazing locations to include in future What If…? episodes and the story possibilities they open up are endlessly intriguing. The production design on What If…? is not only integral with how these locations need to be adapted to a new format, but it has been absolutely stunning.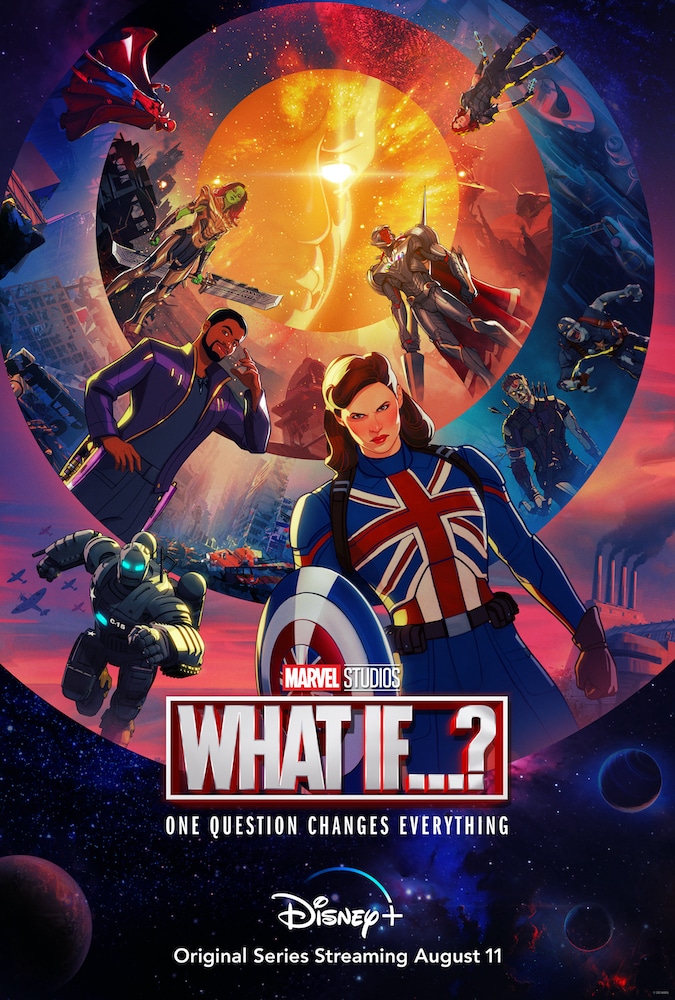 Would you want to see Ronan's ship or the Wakanda battlefield from Infinity War incorporated into What If…? in the future? What did you think of The Collector's Museum? Leave your thoughts in the comments below or on our social media and check back with The Illuminerdi for more MCU and What If…?
KEEP READING: WHAT IF…?: HEAD WRITER EXPLAINS THE INTRIGUING LOGIC BEHIND T'CHALLA'S STAR LORD NAME