One minute and thirteen seconds. That's all it took for Mick Foley (AKA Cactus Jack, AKA Mankind, AKA Dude Love) to incite a revolution.., or at least incept the idea of a revolution.
If you're unfamiliar with what we're discussing here, we're talking about how vocal Foley has been recently concerning "the nature of the business" that business being wrestling. 
Mick Foley Speaks Out
Back in July, Mick Foley had this to say about his current WWE contemporary Bray Wyatt and his unfortunate release:
 "The company has lost a true visionary and a creative genius; one of the most innovative makers of mayhem pro-wrestling has ever seen.

Here's hoping Bray finds happiness and recreates himself once again – in wrestling, life or both. I know Bray has been struggling personally for a while – and I'm not placing any blame on anyone for the release. I just want to acknowledge his greatness – and hope he does what's needed to come back to wrestling when he's ready – and entertain us as only he can" 
RELATED: AEW AND HOW 'ALL OUT' IS CHANGING THE LANDSCAPE OF WRESTLING
This didn't seem to hold any type of disapproval of how WWE conducts its business. But earlier today, Foley posted a video in which he shares his disdain for how things are being run at WWE and captioned it with this:
"WWE – WE'VE GOT A PROBLEM – As the wrestling war heats up, WWE might be their own worst enemy…"
He goes on to say that the problem is that WWE is no longer the place for talent to aspire to – part of it is a problem of their own making. He cites the current problem of NXT star and former champion Karrion Kross and their apparent watering down, and even goes as far as to say being made a joke of that very character for his debut on the main roster.
It's evident that Mick Foley sees the chink in WWE's armor is within its developmental/creative departments. The real concern should be if WWE sees it and if they see a need for the change. If they don't than what Foley is warning them about is falling on deaf ears and will be the ruin of WWE. 
*check out Foley's open letter to WWE here.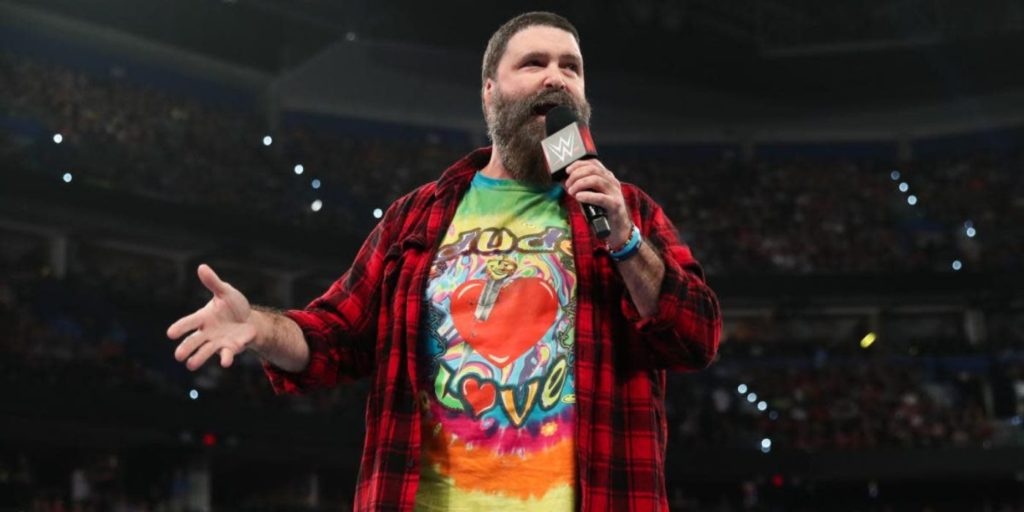 KEEP READING: JEFF HARDY TRENDING AFTER BEING INVOLVED IN 24/7 CHAMPIONSHIP MATCH