Chris Gorham stars in Batman: The Doom That Came to Gotham, a comic book miniseries and animated movie adaptation that brings together two iconic universes: Batman and H.P. Lovecraft's horror mythos. The four-issue limited series comic book was published in 2000 by DC Comics, written by Mike Mignola and Richard Pace, with art by Troy Nixey. The animated movie adaptation was released on March 28th, 2023 as a part of the DC Animated Universe, by Warner Bros. Animation.
Oliver Queen (The Green Arrow) is a vital part of this story and is played by none other than Chris Gorham. Gorham manages to bring a broken Oliver Queen to life by using the generational guilt that plagues him. And in doing so, allows it to turn him into an emotionally stunted millionaire with a Peter-Pan complex. Who drowns their sorrows to insure they feel nothing. Yet, somehow manages to be the missing component to inspire the Bat Family to survive.
RELATED: Tati Gabrielle on Being the New Robin in the DCAU
Chris Gorham On Being Part of the DC Animated Movies
Chris Gorman understands the dichotomy of the psychology of being a hero in a horror film. When asked to consider that as a superhero you run towards danger, but in horror, you usually flee from it. Chris Gorham had this to say about the two diametrically opposed ideals coexisting in this film:
"There's an internal running away that Batman's doing through a lot of this movie because he's so… scientific and evidence-based. [So what's happening is] He is having a hard time accepting the supernatural things happening around him and in order for them to Prevail he has to internally turn around and run towards the danger"

Chris Gorham
RELATED: Batman: The Doom That Came To Gotham Review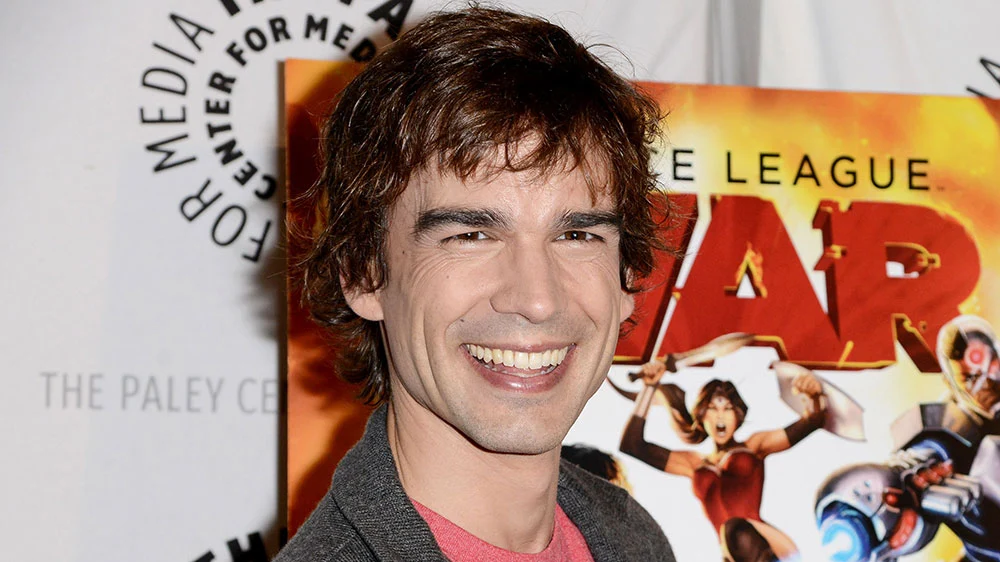 Chris Gorham is The Flash
Chris Gorham is no stranger to playing within the DCAU sandbox. He was Barry Allen/The Flash in:
Justice League: War
Justice League: Throne of Atlantis
Justice League vs. Teen Titan
The Death of Superman
Reign of the Supermen
Chris Gorham's track record has made it possible for DC Comics fans to explore characters and storylines that have yet to be portrayed in live-action (in the DCEU). The question is what will he add to the rich tapestry of performances under his belt with the newly formed DC Studios? Watch the interview for even more
Batman: The Doom That Came to Gotham is available now on 4K, Blu-ray, DVD, and Digital.
About Batman: The Doom That Came To Gotham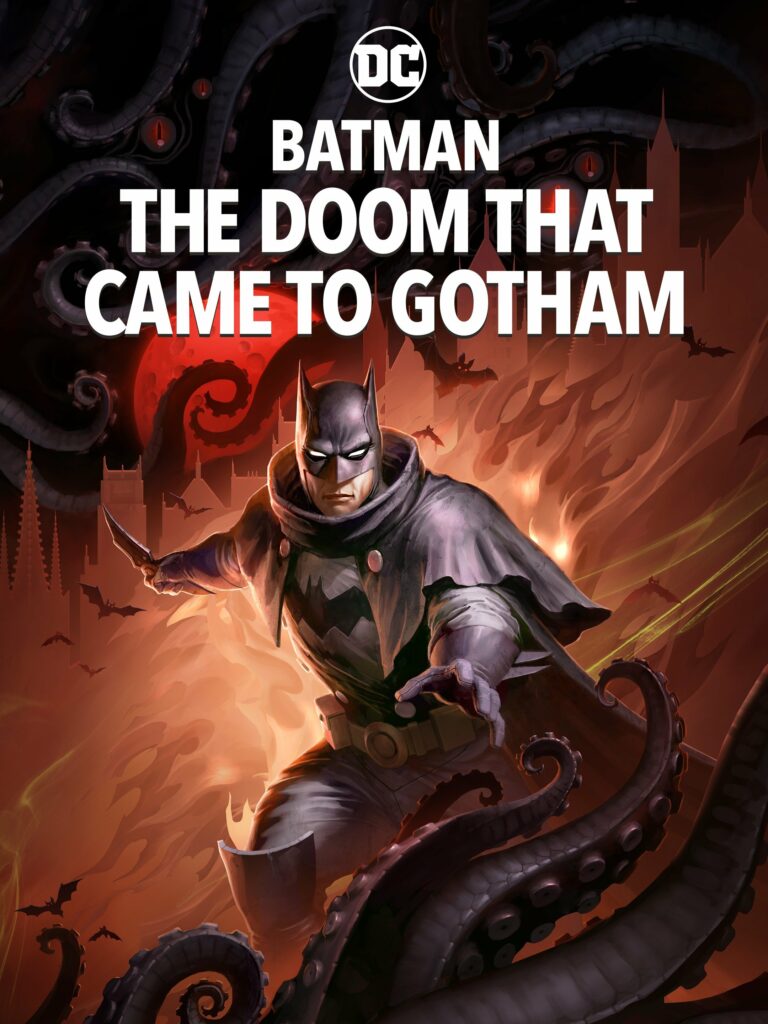 Rating: PG-13 (Language|Disturbing Images|Brief Partial Nudity|Some Strong Violence)
Genre: Action, Adventure, Fantasy, Animation
Original Language: English
Director: Sam Liu
Producer: James Krieg, Sam Liu, Kimberly S. Moreau
Writer: Jase Ricci
Release Date (Streaming): Mar 28, 2023
Runtime: 1h 26m
Distributor: Warner Bros. Home Entertainment
Production Co: Warner Bros. Animation
Cast: David Giuntoli, Gideon Adlon, Karan Brar, Jeffrey Combs, David Dastmalchian, Darin De Paul, John DiMaggio, Patrick Fabian, Tati Gabrielle, Brian George, Christopher Gorham, Jason Marsden
Synopsis:
Batman: The Doom That Came to Gotham is a 1920s-based tale that finds explorer Bruce Wayne accidentally unleashing an ancient evil, expediting his return to Gotham City after a two-decade hiatus. The logic/science-driven Batman must battle Lovecraftian supernatural forces threatening the sheer existence of Gotham, along the way being aided and confronted by reimagined versions of his well-known allies and enemies, including Green Arrow, Ra's al Ghul, Mr. Freeze, Killer Croc, Two-Face, James Gordon and Bruce's beloved wards.
What did you think about Batman: The Doom That Came To Gotham? Who would you like to see Chris Gorham play next, in live-action or in voice-acting? Let us know what you think; share your reactions and recommendations with us on social media!
KEEP READING: The Ghost and Molly McGee Creators Reveal How They Get Incredible Authentic Representation