Batman: The Doom That Came to Gotham is a comic book miniseries and an animated movie adaptation that brings together two iconic universes: Batman and H.P. Lovecraft's horror mythos. The four-issue limited series comic book was published in 2000 by DC Comics, written by Mike Mignola and Richard Pace, with art by Troy Nixey. The animated movie adaptation was released on March 28th, 2023 as a part of the DC Animated Movie Universe, by Warner Bros. Animation.
Tati Gabrielle has already been wowing audiences for years on screen. Tati Gabrielle was born and raised in San Francisco California to Korean and African-American parents. She studied at the Oakland School for the Arts where she found she had quite a knack for art and loved animation.
RELATED: Batman: The Doom That Came To Gotham Review
Seeking higher education she moved to Atlanta and with some advice from her mother she majored in Drama and French at, Spelman College. All while studying taekwondo, a martial art originating from Korea, in which she is a black belt. Coincidence?
Performances Speak Volumes…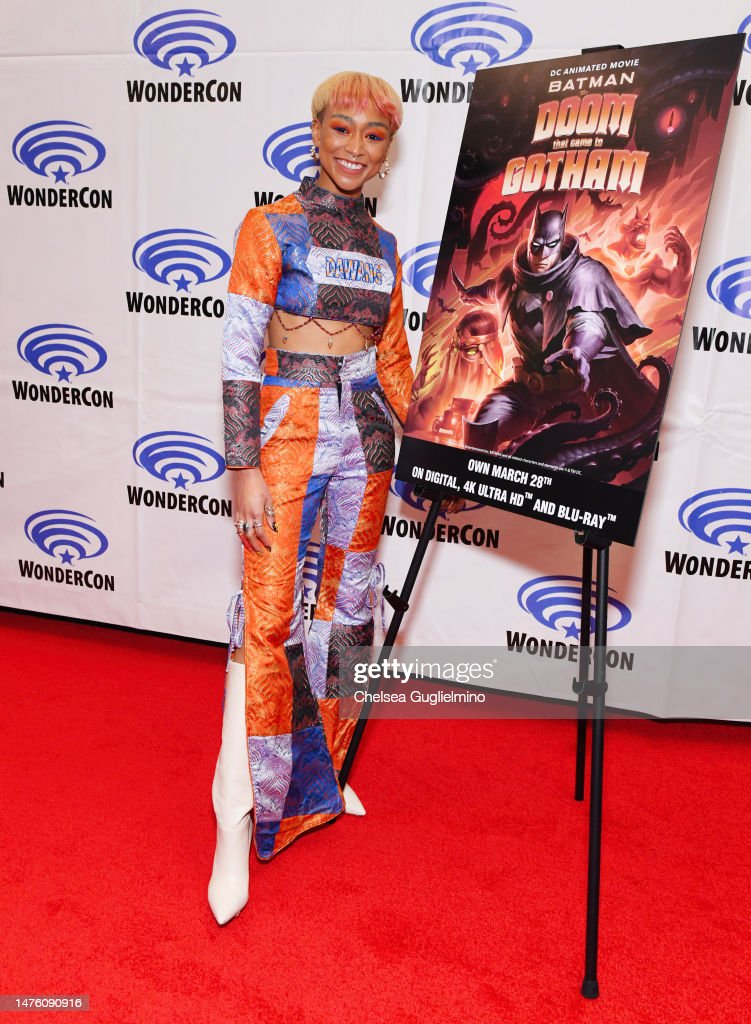 We like to think not; in the past few years, her acting career has seen her battle through the aftermath of a nuclear apocalypse (in the sci-fi drama The100), raise the dead (in Chilling Adventures Of Sabrina), survive a notoriously, obsessive, psychopathic murderer (in You), beat up Tom Holland and Mark Wahlberg at a Papa John's (in Uncharted), was the triple agent on a $7 Billion dollar heist (in Kalidescope) and now she is battling Batman's rouges gallery with a Lovecraftian twist (in Batman: The Doom That Came to Gotham).
RELATED: John Wick: Chapter 4 Interview – Hiroyuki Sanada Talks Which of His Legendary Roles He'd Like to Revisit
Gabrielle ― a supporter of Diversity, Equity, and Inclusion (DEI) initiatives, mental health awareness, and sustainability, loved this role of Kai Li Cain and saw it as an opportunity to champion her own hero, her mother, and highlight inclusion by telling the stories the Asian Pacific American community wishes was told.
Tati Understood the Assignment
Gabrielle does that in leaps and bounds in this role. Her character is one of the Robins in this Elseworlds Batman meets Lovecraftian tale. Which are big shoes to fill. When asked about how she feels about the dichotomy of being a superhero in a horror movie, Gabrielle said:
"when the horror and the danger is going to threaten your world it's gonna get you one way or another. So you gotta face it so I think that within this film you know Batman very much heeds the call to action, and it's like it's us or them. You gotta handle it, if there's nobody else out there that you know that can do it or that even understands what it is that's coming then you gotta have a hero save the day"

Tati Gabrielle
RELATED: The Ghost and Molly McGee Creators Reveal How They Get Incredible Authentic Representation
The DC Animated movies have explored characters and storylines that have yet to be portrayed in live-action in the DCEU or animated in the DCAU including Kai Li Cain's origins as a Robin.
Tati Gabrielle manages to bring Kia to life in Batman: The Doom That Came to Gotham tapping into the vulnerability and strength of a child that is older in mind, and spirit. Who is thrust into an unimaginable situation due to horrible circumstances, and still manages to be the strength that holds the Bat-family up and together. Watch the interview for even more
Batman: The Doom That Came to Gotham is available now on 4K, Blu-ray, DVD, and Digital.
ABOUT BATMAN: THE DOOM THAT CAME TO GOTHAM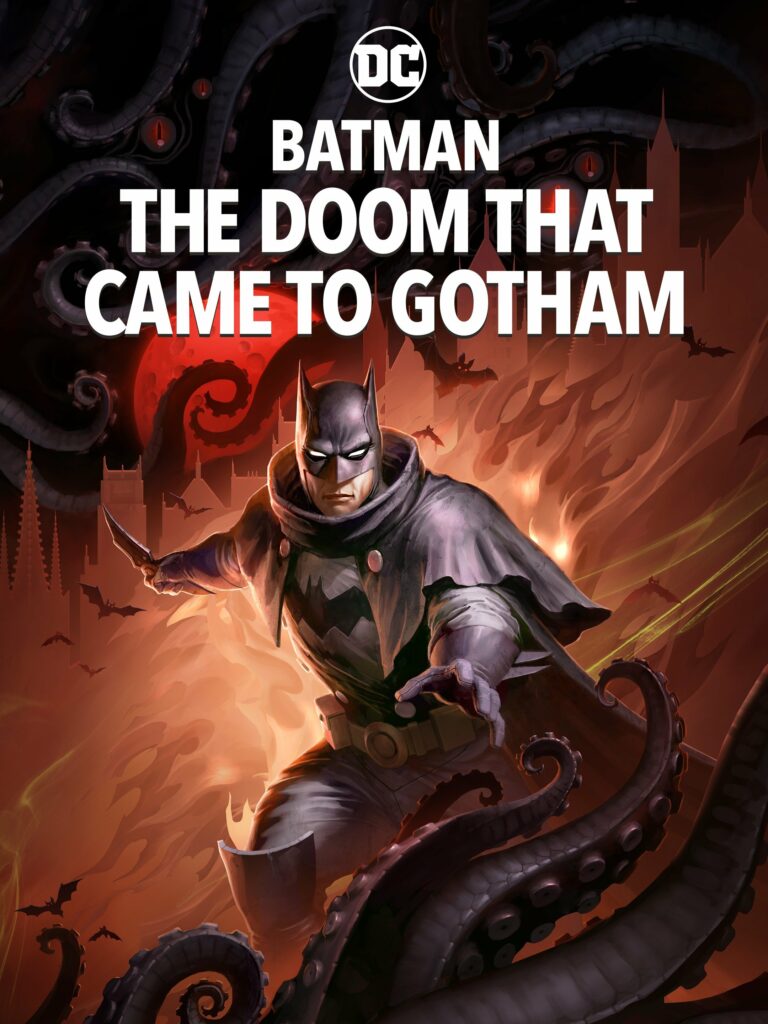 Rating: PG-13 (Language|Disturbing Images|Brief Partial Nudity|Some Strong Violence)
Genre: Action, Adventure, Fantasy, Animation
Original Language: English
Director: Sam Liu
Producer: James Krieg, Sam Liu, Kimberly S. Moreau
Writer: Jase Ricci
Release Date (Streaming): Mar 28, 2023
Runtime: 1h 26m
Distributor: Warner Bros. Home Entertainment
Production Co: Warner Bros. Animation
Cast: David Giuntoli, Gideon Adlon, Karan Brar, Jeffrey Combs, David Dastmalchian, Darin De Paul, John DiMaggio, Patrick Fabian, Tati Gabrielle, Brian George, Christopher Gorham, Jason Marsden
Synopsis:
Batman: The Doom That Came to Gotham is a 1920s-based tale that finds explorer Bruce Wayne accidentally unleashing an ancient evil, expediting his return to Gotham City after a two-decade hiatus. The logic/science-driven Batman must battle Lovecraftian supernatural forces threatening the sheer existence of Gotham, along the way being aided and confronted by reimagined versions of his well-known allies and enemies, including Green Arrow, Ra's al Ghul, Mr. Freeze, Killer Croc, Two-Face, James Gordon and Bruce's beloved wards.
What did you think about Batman: The Doom That Came To Gotham? Who would you like to see Tati Gabrielle play next, in live-action or in voice-acting? Let us know what you think and share your reactions with us on social media!
KEEP READING: Suzume Review: Makoto Shinkai's Latest is a Work of Pure Wonder