The Spider-Man 4 movie was supposed to happen back in 2010, but it was eventually canceled due to differences between director Sam Raimi and Sony. Sam was not pleased with the script and he felt he couldn't make its summer release. He also wanted to keep the integrity of the film series high. Sony ultimately decided to reboot the property with Andrew Garfield's The Amazing Spider-Man franchise.
We know that the fourth installment didn't make it past the scripting stage and the title got canceled. But, the brand known as Activision, didn't give up and plowed ahead with a video game adaptation. Now new video has recently surfaced showing the gameplay from the canceled Spider-Man 4 game.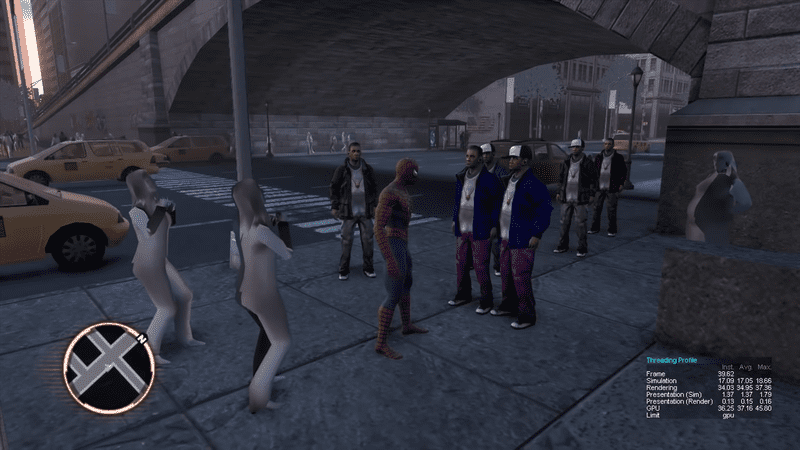 Check out the gameplay video below:
Spider-Man 4 Unreleased Movie Tie-In Game Footage (Xbox 360)
Obscure Gamers released the gameplay footage on Xbox 360. Spider-Man 4 was in development with Radical Entertainment as well, the game was supposedly going to be released on Xbox 360, PC, PlayStation 3, Nintendo Ds, and the Wii. The Radical Entertainment's version of the game was reported to be only 10 -15 % complete.
RELATED: STAR WARS: KNIGHTS OF THE OLD REPUBLIC SURPRISE REMAKE ANNOUNCED AT PLAYSTATION SHOWCASE FOR PS5
Leaked footage like this gives us good insight on some of these unreleased projects. The Spider-Man 4 game was never released as we know, but many fans think it looks pretty solid. This little peek of the canceled game was enough to get gamers to think how it could have been if it was released.
What do you think about the cancelled Spider-Man 4 movie and game? Let us know all of your thoughts in the comment section below or over on our social media!
KEEP READING: VENOM 2: ANDY SERKIS SHARES TEASE THAT SPIDER-MAN FACING THE SYMBIOTE IS "GONNA HAPPEN"
Source: The Direct, Kotaku