After years of rumors and fan movement, Aspyr announced at PlayStation Showcase that they are remaking the beloved game Star Wars: Knights of the Old Republic.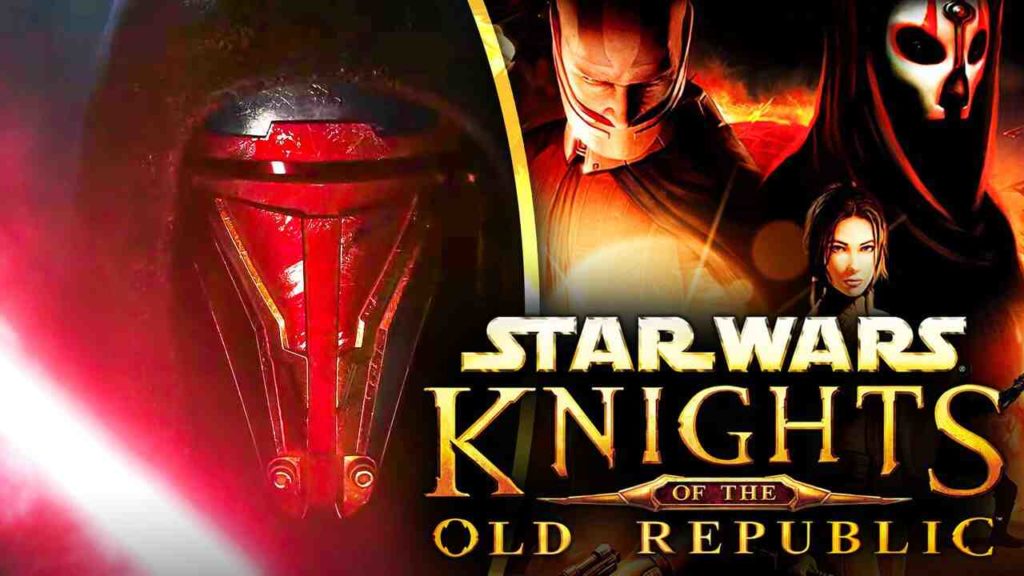 Star Wars: Knights of the Old Republic is one of the most beloved parts of the Star Wars franchise and one of the most beloved games of all time. Many of the characters in the game, specifically Darth Revan, have gone on to become fan favorites in the franchise but sadly, when Disney bought the series, they games were deemed Legends.
However, a while ago, Jordan Maison of Cinelinx reported a remake was being done from the ground up and someone from Bloomberg said the same thing not too long afterwards. Then, finally yesterday, the game was announced at PlayStation Showcase.
Star Wars: Knights of the Old Republic Announcement Trailer
Knights of the Old Republic takes place almost 4,000 years before the Galactic Empire and A New Hope. Darth Malak, a Dark Lord of the Sith, unleashes a Sith armada against the Republic. You play as a Jedi and go to different planets in the galaxy in order to defeat Malak. The game has been re-released numerous times on multiple generations of consoles and is still played to this day.
RELATED: MARVEL'S SPIDER-MAN 2: EPIC TRAILER FOR THE HIGHLY AWAITED SEQUEL REVEALED AT PLAYSTATION EVENT
Personally, I'm super excited for this remake. I loved this game and it's world and it finally gives me a reason to buy a PS5.
The Star Wars: Knights of the Old Republic remake is currently in development for an unknown release but it will be a timed PS5 exclusive before making it's way to the Xbox Series X, the Nintendo Switch and PC. What do you think of the new remake in development? Let us know all of your thoughts in the comment section below or over on our social media!
KEEP READING: MARVEL'S WOLVERINE: SONY SHOCKS FANS WITH EXCITING PS5 GAME TRAILER
Source: Playstation