After many months of speculation and a roller coaster of news surrounding the new upcoming Fantastic Beasts film, Warner Brothers Studios just announced the film's new title.
Both the studio and the Wizarding World creator J.K Rowling herself revealed that the third film will be called Fantastic Beasts: The Secrets Of Dumbledore. To add with the excitement, it also has been announced that the upcoming third film will now premiere on April 15th, 2022.
RELATED: FANTASTIC BEASTS 3: NEW SPOILER-FILLED LEAK POINTS TO A SURPRISE LINEAGE FOR POPULAR CHARACTER: EXCLUSIVE
The film was originally supposed to be released on July 15th, 2022 before the pandemic held things up. But with this new date announcement and surprisingly how earlier next year will premiere, it looks like production of this film went smoothly – even with news and reports of surrounding controversy relating to the film, while it was in pre-production.
Fantastic Beasts Is Just Around The Corner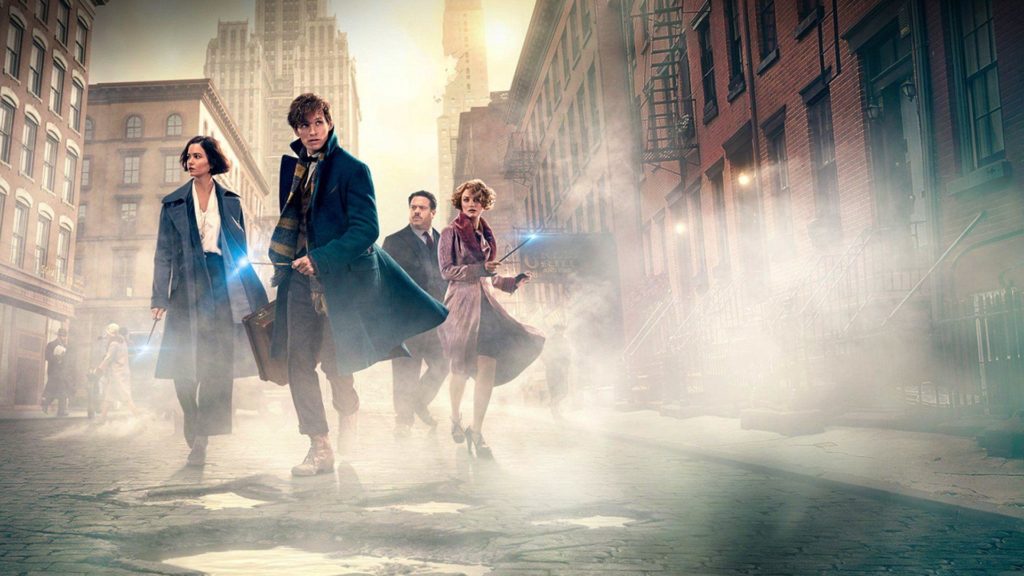 After all is said and done, fans will be finally getting the long awaited Fantastic Beasts film during this upcoming Easter holiday.
It was already hinted in the last Fantastic Beasts film that the obscurus Credence played by Ezra Miller was future Hogwarts Headmaster Albus Dumbledore's brother Aurelius Dumbledore. However, according to our sources, Aurelius will actually be in fact Albus's long lost nephew instead brother. Also according to our sources and earlier reports Aurelius father will be Albus' brother Aberforth. It's reported that Aberforth's brother will be played Richard Coyle in the upcoming Fantastic Beasts film, and that the film will be highly set in Berlin, Germany – despite rumors and reports saying its main setting will be in Rio De Janeiro, Brazil.
The film is also reported in setting up the events for the Wizarding World's involvement in World War 2 and the first Wizarding World involving Dark Wizard Gellert Grindewald. The film is also set decades before the events of the first Harry Potter film. Now with the film's title we can expect to learn more about of the Dumbledore's iconic and troubled family history. The Dumbledore's family history was briefly explained or hinted in the Harry Potter books and films. For years fans have been wondering and learning more of Dumbledore's past and now finally after many years, it looks like heir wishes might come true.
Fantastic Beasts: The Secrets Of Dumbledore will premiere on April 15th, 2022 on theaters worldwide. The film is set to star Eddie Redmayne, Katherine Waterston, Dan Fogler, Alison Sudol, Ezra Miller, Callum Turner, William Nadylam, Poppy Corby-Teuch, Jessica Williams, Mads Mikkelson, and reportedly Richard Coyle. Music will be done by James Newton Howard and Cinematography by George Richmond. The film will be edited by Mark Day. Steve Kloves and creator J.K Rowling will write the film's screenplay. The film will also be produced by J.K Rowling, Steve Kloves, Lionel Wigram, Tim Lewis, and David Heyman. Then finally the film will be directed by David Yates.
OFFICIAL FILM PLOT PREMISE:
Professor Albus Dumbledore knows the powerful Dark wizard Gellert Grindelwald is moving to seize control of the wizarding world. Unable to stop him alone, he entrusts Magizoologist Newt Scamander to lead an intrepid team of wizards, witches and one brave Muggle baker on a dangerous mission, where they encounter old and new beasts and clash with Grindelwald's growing legion of followers. But with the stakes so high, how long can Dumbledore remain on the sidelines?
KEEP READING: STAR WARS VISIONS REVIEW: ACTION-PACKED ANTHOLOGY EXPANDS THE UNIVERSE IN EXCITING NEW WAYS
Source: Deadline