Florian Munteanu is ready to head to the Borderlands.
Once upon a time video game movies where a dime-a-dozen, but in the past two years alone we've received Free Guy, Mortal Kombat and Sonic The Hedgehog. That doesn't seem to be stopping as next year we're getting Eli Roth's adaptation of Borderlands hitting theatres.
RELATED: IS INSOMNIAC GAMES DEVELOPING ITS OWN MARVEL GAMING UNIVERSE?
Florian Munteanu (whom many will know as Razor-Fist from this year's Shang Chi and The Legend of The Ten Rings) is among the cast of Borderlands, and has unveiled some interesting new details on his character, Krieg.
FLORIAN MUNTEANU: FROM THE MCU TO THE BORDERLANDS
In an interview with ComicBookMovie.com, Munteanu states his gratitude for being able to work with the film's excellent cast, saying:
"I still feel that I'm at the beginning of my career, so being lined up with legends like Cate, Jamie Lee Curtis, Kevin Hart, Arianna [Greenblatt], who was unbelievable, elevated me to the next level. I'm working with the best in the game, so that made me better."
Among the cast, Munteanu will be playing Krieg, a Vaulthunter with a hankering for murder with a soft side and, "a lot of heart." After his explosive role in Shang Chi, Krieg will allow the actor/heavy-weight boxer to flex his muscles yet again with a role that was, "a lot of fun to play," for the actor.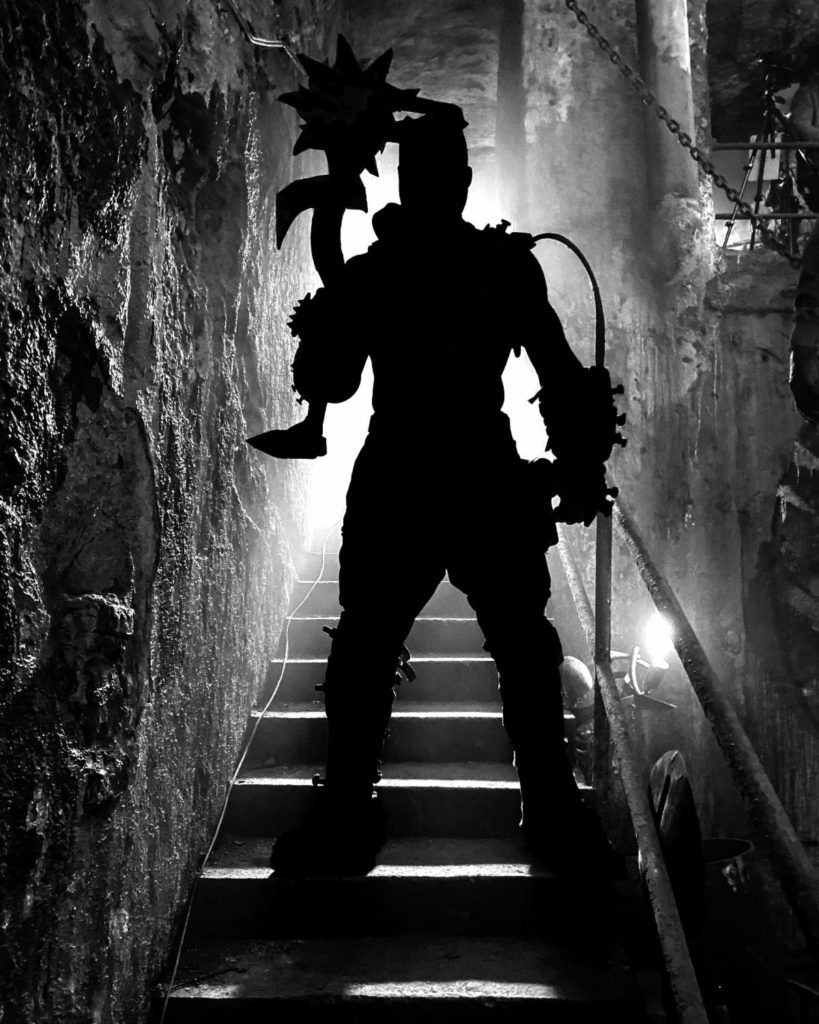 "Playing the two personalities, his craziness, and being violent and vicious when it comes to fighting, but at the same time, giving the character heart…maybe people won't expect that. We know from the games he has a lot of heart, but maybe he just can't express it. That's what makes him also very funny, so the character in total has everything. He's violent, his fighting style is intimidating and vicious, he's funny and will show heart as well, so it's the whole package."

Florian Munteanu speaking with ComicBookMovie.com
The actor goes on to tease how, "we get to know a little backstory for everyone" and promises how fans of the critically-acclaimed game series will not be disappointed by the movie and Roth's interpretation of the world.
"The world that Eli, our director, created, I just don't see how people can't like that. […] This one, we have a blockbuster right there. It has everything: the tone of the game? We adapted that. It has that black humour to it, and at the same time it's violent as that's what we want when it comes to Borderlands."

Florian Munteanu on how Director Eli Roth adapted the world of Borderlands into film
Borderlands currently has no set release date for 2022, but be sure to stay tuned to us at The Illuminerdi for when the date drops, as well as anything and everything gaming, movies and comic book related!
KEEP READING: OLIVIA COLMAN CHARACTER DETAILS IN SECRET INVASION REVEALED
Source: Comic Book Movie