Black Panther: Wakanda Forever will be introducing a highly anticipated new location into the MCU with Atlantis. Fans have been eagerly awaiting one of comic's first anti-heroes to join the MCU with Namor The Sub-Mariner and with this complex character will come the introduction of his underwater kingdom. But what will Black Panther: Wakanda Forever be basing Atlantis on? Given the fact that Atlantis has been introduced quite a bit in films including DC's hugely successful Aquaman it would make sense for Marvel to want to make their version stand out in an interesting way.
The Illuminerdi broke the news that Tenoch Huerta will be playing Namor The Sub-Mariner in Black Panther: Wakanda Forever and POC Culture revealed that Black Panther: Wakanda Forever is casting for two Mayan roles for the film. This seems to indicate that Atlantis and its inhabitants could be based on the ancient civilizations of Central and South America. It would make sense for Coogler and Cole to pull from the real history and culture of these civilizations for inspiration as they did with the first Black Panther, as did the rest of the production crew.
The first Black Panther film was inspired by a number of different countries in Africa. Coogler took inspiration for the rarity of Wakanda's Vibranium with the real life mineral, coltan, that is primarily found in the Congo. Wakanda itself was largely inspired by Lesotho. The architecture of the sets and production design were inspired by Uganda, Rwanda, Congo-Kinshasa, and Ethiopia. The costumes were also influenced by multiple African cultures as well. In an interview with Slash Film Joe Robert Cole, who co-wrote Black Panther with Ryan Coogler, explained the importance of rooting Black Panther in Africa's history and building from there.
"Africa is such a huge nation," Cole said. "There are so many countries, each of them with different histories, mythologies, and cultures but what we tried to do was hone in on some of the history, some of the cultural influences and then extrapolate out in our technology, extrapolate out in how we see Wakanda and the different parts of the country and the culture of the country as well. So we wanted to root it in reality first and then build out from there, so we'd feel pretty authentic and grounded."
It would make sense for Ryan Coogler and Joe Robert Cole, who once again teamed up to co-write Black Panther: Wakanda Forever, to pull inspiration from the history and culture of Central and South America. Casting news teased that Black Panther: Wakanda Forever was looking to cast two Mayan roles and The Illuminerdi revealed that these were for the roles of Namora and Attuma, two Atlanteans from the comics. Atlantis itself is likely tied to an important location or myth in Central or South American ancient civilizations.
RELATED: BLACK PANTHER 2: TENOCH HUERTA IS NAMOR AND INTRIGUING ATLANTEAN SUPPORTING CAST REVEAL: EXCLUSIVE
One such location that stands out as a very interesting possibility is Tlālōcān, specifically because of its ties to water. Tlālōcān is described in a number of Aztec texts as a paradise, a realm of never-ending springtime full of green lush foliage and edible plants. Tlālōcān is ruled over by Tlāloc the rain deity, as well as Earthly fertility and water, along with Chalchiuhtlicue an Aztec deity of water, rivers, seas, streams, storms, and baptism. Depending on the manuscripts Chalchiuhtlicue was either the sister or wife of Tlāloc.
Tlālōcān is part of Aztec's Thirteen Heavens. Tlālōcānis where those who died from water-based deaths would end up. This includes dying of drowning, in storms by being struck by lightning, flood, and diseases associated with water or the rain deity himself. Presently some communities continue to incorporate Tlālōcān into their religions, but as more of a concept embracing the subterranean world and its inhabitants.
COULD TLĀLŌCĀN BE THE INSPIRATION FOR ATLANTIS IN BLACK PANTHER: WAKANDA FOREVER?
If Atlantis is based on the mythical paradise Tlālōcān in Black Panther: Wakanda Forever, it would be an entirely new take on the underwater kingdom. It would also be intriguing if Namor himself and possibly Namora are seen as Tlāloc and Chalchiuhtlicue respectively. Similar to Wakanda in Black Panther this would also allow creators to take inspiration from the ancient Aztec empire and build out what this could look like as a technologically advanced civilization in the present day. By also incorporating the more mythological elements of Tlālōcān, Black Panther: Wakanda Forever can bring an exciting new visual and narrative perspective to Atlantis specifically if they lean into the never-ending springtime full of green.
RELATED: HOW TO INTRODUCE NAMOR THE SUB-MARINER INTO THE MCU
By pulling from real history and mythology of Mesoamerica culture Black Panther: Wakanda Forever has the chance to build an entirely new take on Atlantis that could explore not only a new corner of the MCU, but the Aztec, Mayan, and possibly even other ancient Central and South American cultures like Incan or Olmec. This would be an opportunity to pull from real world cultures and further explore actual history, mythology, and representation like in Black Panther and Shang-Chi And The Legend Of The Ten Rings.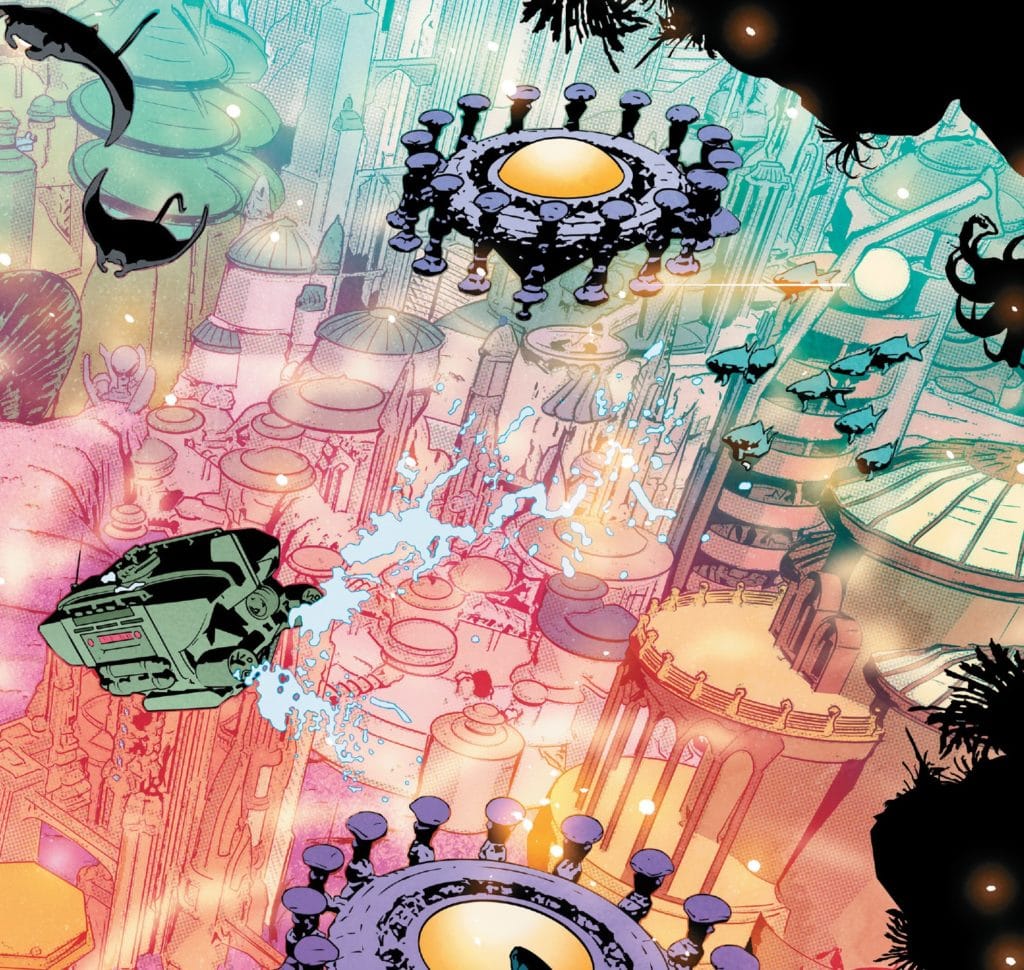 One part of Atlantean history in the comics that is interesting is its ties to the Deviants. Many fans have speculated that Namor and possibly even Atlantis, pre-sinking into the sea, could first make a short appearance or at least be teased in the upcoming Eternals. If this is the case, Eternals could hint at or even show Atlantis sinking into the ocean as a result of attacks on behalf of the Deviant Empire as well as conflicts directly between Deviants and Celestials like in the comics.
RELATED: NEW RUMOR INDICATES MABEL CADENA PLAYING NAMORA IN BLACK PANTHER 2
Black Panther: Wakanda Forever is set to introduce Namor The Sub-Mariner as well as his cousin Namora and adversary Attuma, but also his underwater kingdom, Atlantis. Black Panther: Wakanda Forever has the chance to take on Atlantis in a new and inspiring way especially with DC's Aquaman franchise already introducing their own version of the underwater kingdom.
By basing Atlantis in Central and South American ancient civilizations like Mayan and Aztec histories and mythologies Black Panther: Wakanda Forever would be able to pull from some of the most interesting and richest histories that have yet to be explored in the MCU. And assuming Atlantis will be somewhere that is visited in other future MCU projects it will allow creators to continue to find inspiration from these rich cultures.
RELATED: IRONHEART TO MAKE HER GRAND MCU DEBUT IN BLACK PANTHER 2
Tlālōcān is a unique and rich concept to pull inspiration from and it would give the creators the ability to tie it to real life history and mythology beyond Atlantis. It will be fascinating to see how Coogler, Cole, and the rest of the Black Panther: Wakanda Forever team bring Atlantis to life in the MCU and what real world cultures and myths inspire the amazing underwater civilization and its inhabitants.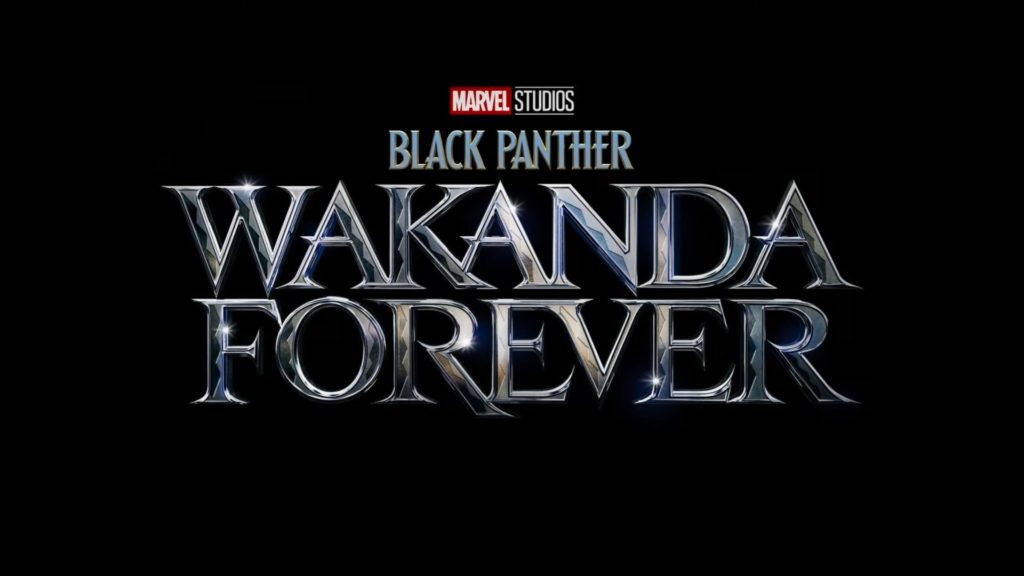 Black Panther: Wakanda Forever is scheduled to hit theaters July 8, 2022. Are you excited for the introduction of Atlantis, Namor, Namora, and Attuma? What do you think about Tlālōcān as a possible inspiration for the underwater kingdom in Black Panther: Wakanda Forever and other future MCU projects? Leave your thoughts in the comments below or on our social media and check back with The Illuminerdi for more Black Panther: Wakanda Forever and MCU.
KEEP READING: NAMOR V AQUAMAN: HOW TO MAKE THE SUB-MARINER THE TRUE UNDERWATER BOX-OFFICE KING FOR MARVEL