It's unknown at this time whether or not Maya Lopez is Kingpin's adopted daughter in the MCU, as it is worth noting Zahn McClarnon was cast as William Lopez, Maya's father in Hawkeye. William Lopez is not only Maya's father in the comics, but a henchman of Kingpin's as well. It is unclear if he will still be alive in Hawkeye or shown in flashbacks, possibly Maya's memories.
Maya could discover the truth about the crime boss and want to take him down, especially if he is responsible for her father's death like in the comics. If she makes this discovery in Hawkeye, the spin-off series could see the heroine working to bring Kingpin down and who would make a better ally in her quest than Daredevil? Daredevil and his friends could make the perfect team for Echo to go after Kingpin.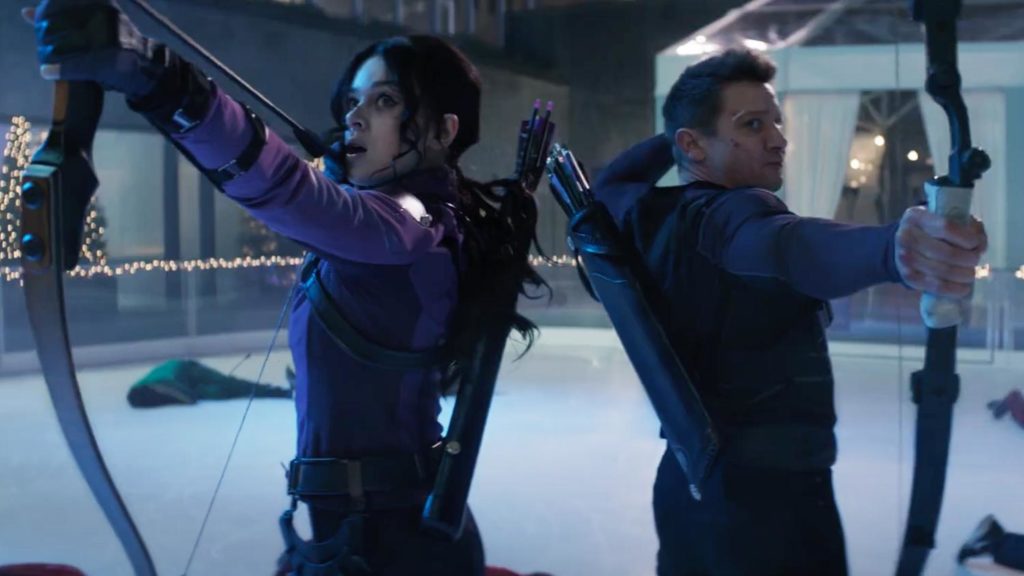 There are a couple other Hawkeye characters that could be returning in the spin-off series. We've been hearing rumors that Clint Barton and Kate Bishop will also be making an appearance in Echo. This would make sense given Echo's introduction will take place in Hawkeye where she could befriend the two archers. Clint's return could be a surprise for some. Many fans have assumed that Hawkeye will be Barton's swan song as he passes the mantle of Hawkeye to Kate Bishop.
RELATED: MARVEL CINEMATIC UNIVERSE: ANALYZING THE NEW PETITION PLEADING MARVEL STUDIOS TO KEEP THE 11 ORIGINAL MCU TV SHOWS CANON
This could still be the case and perhaps Maya calls in a favor that could once again pull Clint out of retirement. Clint is also rumored to be losing his hearing in Hawkeye and keen-eyed fans spotted what looked like hearing aids in the Avenger's ears in the trailer. He and Maya could strike up a friendship in Hawkeye especially if she, as a deaf hero herself, helps him come to terms with his hearing loss.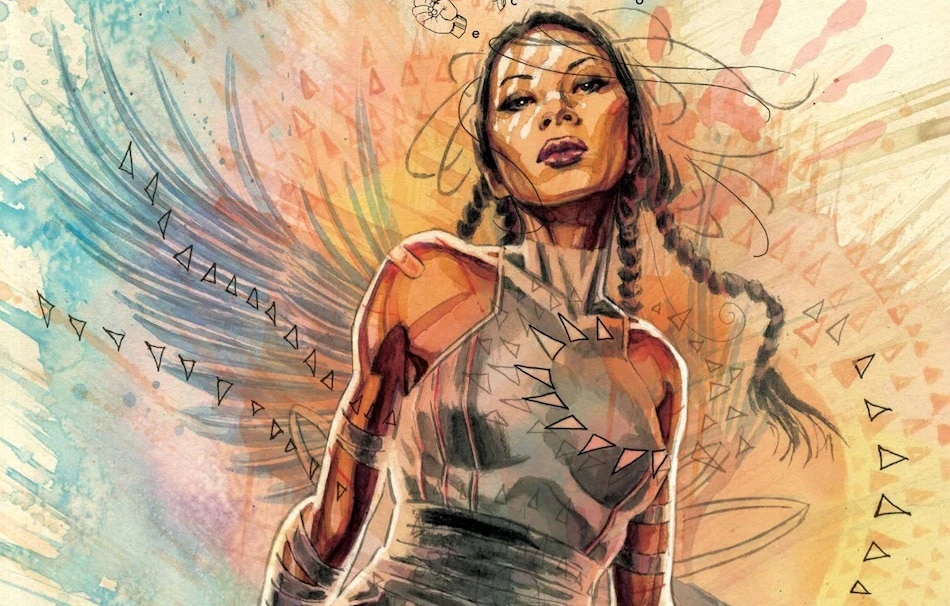 A lot of the information out there about Echo at this point is rumors, but there is some more concrete information put out there by Alaqua Cox who is playing Maya Lopez aka Echo herself. Murphy's Multiverse reported that Echo is scheduled to begin filming in February 2022 along with character descriptions for two characters, Jessica and Iris, which were revealed on Cox's Instagram.
As of August, the new series was looking for a deaf 15-18 year old Native American or Latinx woman who is fluent in ASL to play Jessica. Jessica is described as "strong, fiercely independent and unwavering. Can tend towards sullen at times." They were also looking for a deaf Native American or Latinx woman in her late 20 to early 30s who is fluent in ASL to play Iris. Iris is described as "warm and nurturing." Who exactly these characters are in relation to Echo, possibly family or friends, is still a mystery.
RELATED: HAWKEYE: EXCITING SERIES PREMIERES WEDNESDAY NOVEMBER 24 ALONG WITH NEW POSTER AND TRAILER
Based on what we know and rumors we've heard, Echo is already shaping up to be an action-packed series that will develop an important corner of the MCU especially if more Marvel Netflix characters are destined to be introduced into the MCU. Maya Lopez aka Echo will be the MCU's first Native American superhero and the second deaf superhero, after Eternals' Makkari.
Hawkeye, which will introduce Echo and possibly the MCU's Kingpin, is set to premiere November 24 with Echo scheduled to begin filming in February. Are you excited for the Hawkeye spin-off series, Echo? Are you excited about the Daredevil rumors? How do you think Clint and Kate could return in the new series? Leave your thoughts in the comments below or on our social media and check back with The Illuminerdi for more MCU and Echo news.
KEEP READINGL: DAREDEVIL'S VINCENT D'ONOFRIO FUELS RUMORED RETURN IN HAWKEYE AS FANS EXCITEDLY ANALYZE SOCIAL MEDIA ACTIVITY