Mighty Ducks Game Changers is back and bigger than ever with a new coach, new players, and a whole new challenge for the Ducks. Mighty Ducks Game Changers follows a new generation of Mighty Ducks who found their team and strength in the first season under the coaching of legendary Gordon Bombay. However, in season two the team will find a new mentality at the intensely competitive summer hockey camp EPIC lead by Coach Cole.
The Illuminerdi had the opportunity to speak with the young stars of Mighty Ducks Game Changers about the new season including Coach Cole (Josh Duhamel), his son Jace (Naveen Paddock), the new camp, and how the team grows in season two. Naveen Paddock, a new addition to the cast, gave insight into his character and his relationship with his father as well as how the Ducks change his perspective.
MIGHTY DUCKS GAME CHANGERS STARS TALK ABOUT HOW THE NEW ADDITION TO THE TEAM FINDS HIS PLACE
"I mean, especially towards the beginning of the season, I think Jace feels a lot of pressure from his dad to perform well and be the best, but he doesn't really like that. But through meeting with the Ducks and being a part of their team and their friend group, he discovers that he loves hockey, and it's not just something that his dad wants him to do."
While EPIC may focus solely on winning when it comes to hockey the Ducks never lose sight of their love for hockey which could prove to be integral to the development of everyone at camp. Swayam Bhatia revealed that her character Sophie forms a special bond with Jace due to her own understanding of parental pressure. Swayam also shed light on her own character's journey in the new season.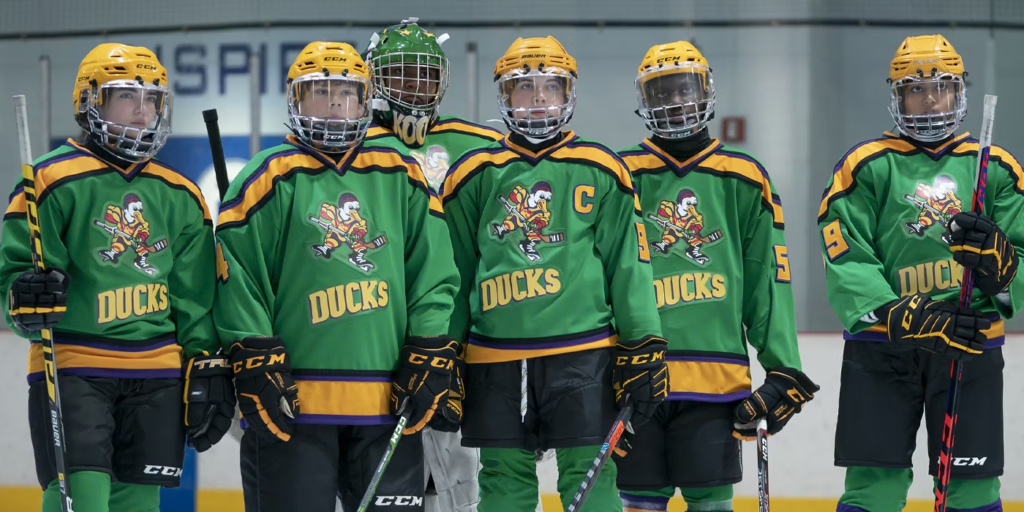 "I think what's special about the relationship is that Sophie went through that last season. So, it's almost how she's using her experiences to help others, and she's sort of like a mentor for him, I feel, and helps him throughout his struggles. He goes through the same idea of the parents being pressured, as Sophie went through that last season.

And then, it's finding that love for hockey again because last season Sophie left the Mighty Ducks and didn't really know where she wanted to go. It's like does she want to go on the Don't Bothers because she wants to play hockey for fun? So, it's finding that balance and finding where she fits, and I think she's able to use what she went through and her knowledge to help others.
RELATED: MIGHTY DUCKS GAME CHANGERS LAUREN GRAHAM AND JOSH DUHAMEL REVEAL HOW THEIR CHARACTERS DIFFER AS COACHES AND PARENTS: EXCLUSIVE INTERVIEW
While Jace is dealing with immense parental pressure and finding his own passion for the game, Evan is on the other side of this spectrum with a coach and parent focused only on the fun of hockey not the competitive nature. Evan is taking hockey even more seriously this season and because of this he, unlike many of the other Mighty Ducks, is excited about Coach Cole's intensity and drive to win. Brady Noon shared Evan's first impression of Coach Cole and what he hopes to gain out of this player coach relationship.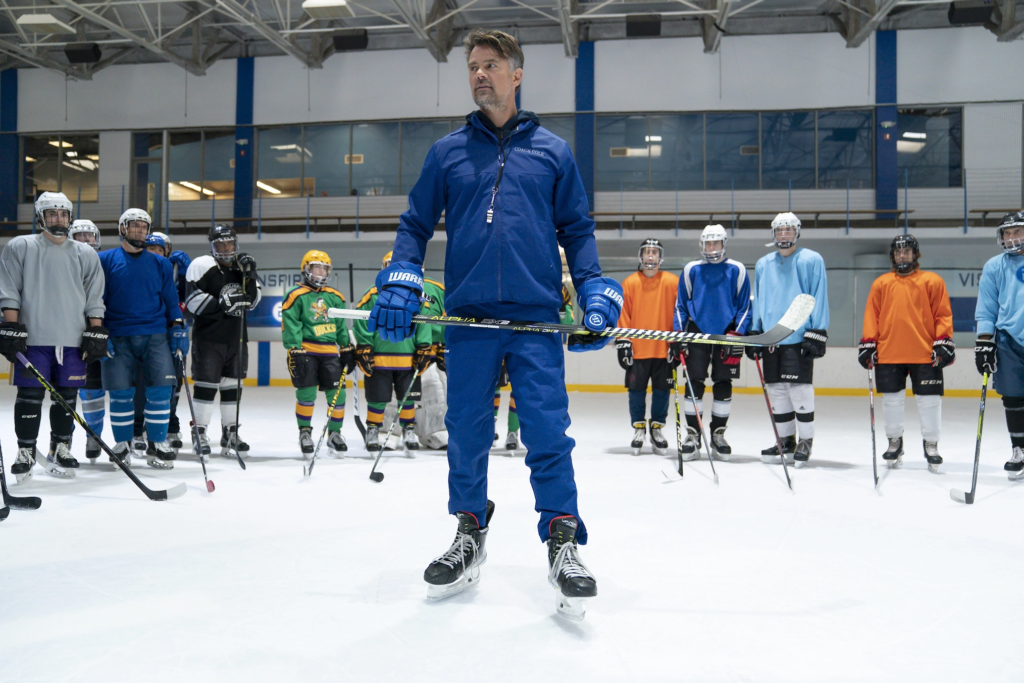 "Evan loves it. Right off the right boat, he loves it. And pretty much he's torn between his friendships and his passion for hockey this season and just that struggle you'll see along season two and just how serious he's taking this camp and how he wants to proceed to the next level in college and possibly into the NHL. And he loves Josh Duhamel's character, Coach Cole, as a person. Just wants him to almost be like his father of some sort."
Evan is looking to take his passion for hockey to the next level and Coach Cole seems like just the mentor to help him with this. That being said the Mighty Ducks as a whole may have some struggles with this camp. And while Evan may see himself pulled in a few different directions, he surely won't lose his way when it comes to his team.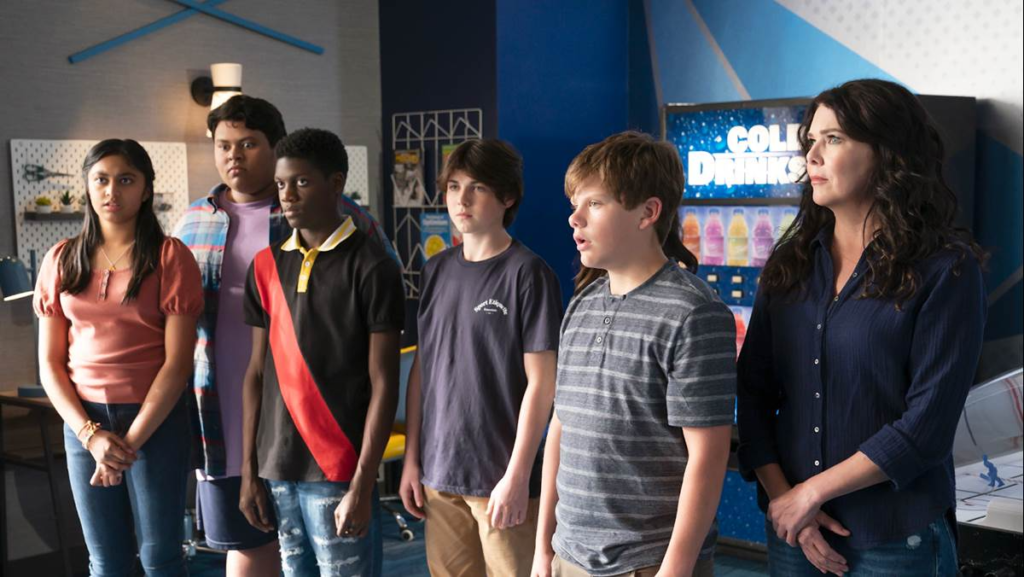 During our interview Brady talked about how the Mighty Ducks have grown and changed between season one and season two of Mighty Ducks Game Changers:
"Well, I mean to start with, we are no longer the Don't Bothers. I mean, we've earned the name of the Mighty Ducks. We've won it back after, what was it, 13 years or something like that with not having the name? But yeah, we got the name back and we have our spirit tie. We were just invited to this top camp with all the most elite players across the country, and we all stand a chance against all of them. So, I think it's great to show that the Mighty Ducks have what it takes."
RELATED: STRANGE WORLD CREATORS REVEAL HOW NEW CHARACTER SPLAT DOESN'T HAVE A VOICE ACTOR AT ALL
The Mighty Ducks have what it takes to not only be at EPIC, but likely change things as well. It seems like this camp could use a bit of a shake up and this is just the team to do it reminding these young players and Coach Cole of what brought them to hockey in the first place, a love for the sport. It will be exciting to see how each of these characters influence each other and help each other grow throughout the new season. Mighty Ducks Game Changers continues to carry the legacy of the Mighty Ducks with exciting and heartwarming new stories.
The premiere of Mighty Ducks Game Changers season two is now streaming on Disney Plus with new episodes premiering each Wednesday. Are you a fan of the Mighty Ducks? What do you think about Coach Cole? Are you excited to see how the Mighty Ducks shake up Epic? Leave your thoughts in the comments below or on our social media and check back with The Illuminerdi for more.
KEEP READING: MIGHTY DUCKS GAME CHANGERS STARS ON "INTENSE" COACH COLE AND THE NEW "OUTSIDER" IN THE DUCKS FAMILY: EXCLUSIVE INTERVIEW