Marvel Studios released the first trailer and poster for the upcoming Disney+ series, Hawkeye, earlier today.
The TV series is directed by Bert & Bertie, and Rhys Thomas, with writing from series creator Jonathan Igla. Hawkeye will run for six episodes, premiering on Wednesday, November 24th.
Vincent D'Onofrio's Kingpin and Florence Pugh's Yelena Belova are expected to appear, though neither are featured in Marvel's official cast list. A potential crossover with Spider-Man: No Way Home has also been rumored, likely due to the adjacent release dates and the alleged appearance of Daredevil characters in both projects.
HAWKEYE TV SERIES OFFICIAL TRAILER
Hawkeye will feature MCU newcomers such as Vera Farmiga (Eleanor Bishop), Fra Fee (The Clown), Tony Dalton (Swordsman), Zahn McClarnon (William Lopez), Alaqua Cox (Maya Lopez/Echo), and Hailee Steinfield as Kate Bishop, the second Hawkeye. Eleanor Bishop is Kate's traditionally villainous mother and William Lopez is Maya's father. Swordsman, secret identity Jack Duquesne, is a costumed adventurer who helped train Clint Barton. Kazi/The Clown is a Hawkeye villain from Matt Fraction's Hawkeye Vol. 4 comic book.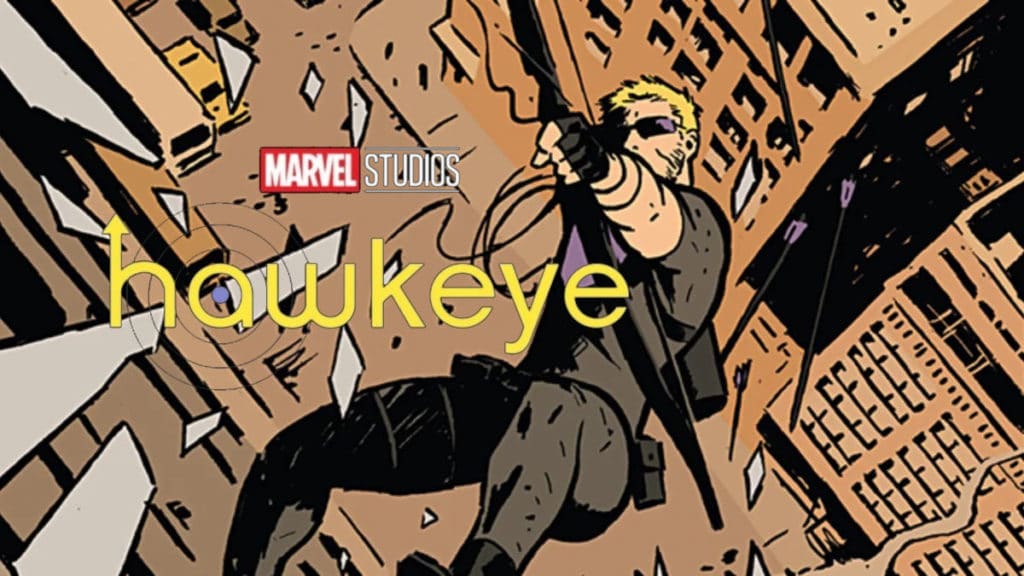 The trailer features multiple elements lifted from Matt Fraction's legendary Hawkeye run, Kate Bishop's partnership with Clint Barton and Lucky the Pizza Dog, a treasure who has already stolen the hearts of MCU fans. The holiday season will factor heavily into this TV series, as Clint Barton's greatest challenge may be just making it home to his family by December 24th. Kate Bishop will likely take the Hawkeye mantle from the retired Clint Barton by the series end, much like how she stole his former "Ronin" identity in the trailer.
RELATED: MARVEL'S NEW HAWKEYE SERIES WAS ORIGINALLY DEVELOPED AS A SOLO FILM FOR JEREMY RENNER
Kate Bishop may also have a future in the MCU as a member of the Young Avengers, though no project featuring that team has been officially announced yet. Other Young Avengers in the MCU include Speed and Wiccan (Tommy and Billy of WandaVision), Kid Loki and The Patriot (Eli Bradley of Falcon & The Winter Soldier). A spin-off project featuring Maya Lopez as Echo was confirmed to be in development by Variety in March.
The Echo spinoff series could feature appearances of Kingpin and Matt Murdock/Daredevil, as the characters are closely tied to each other in the comics. Charlie Cox's Matt Murdock is rumored to appear in She-Hulk following his appearance in Spider-Man: No Way Home. According to Lizzie Hill, head of The Cosmic Circus, Echo is expected to film in January 2022 for a late 2022 or early 2023 release. Echo has similar abilities to that of Taskmaster, perfectly "echoing" her opponents moves and fighting styles. Echo also utilized the "Ronin" mantle in the comics for a time.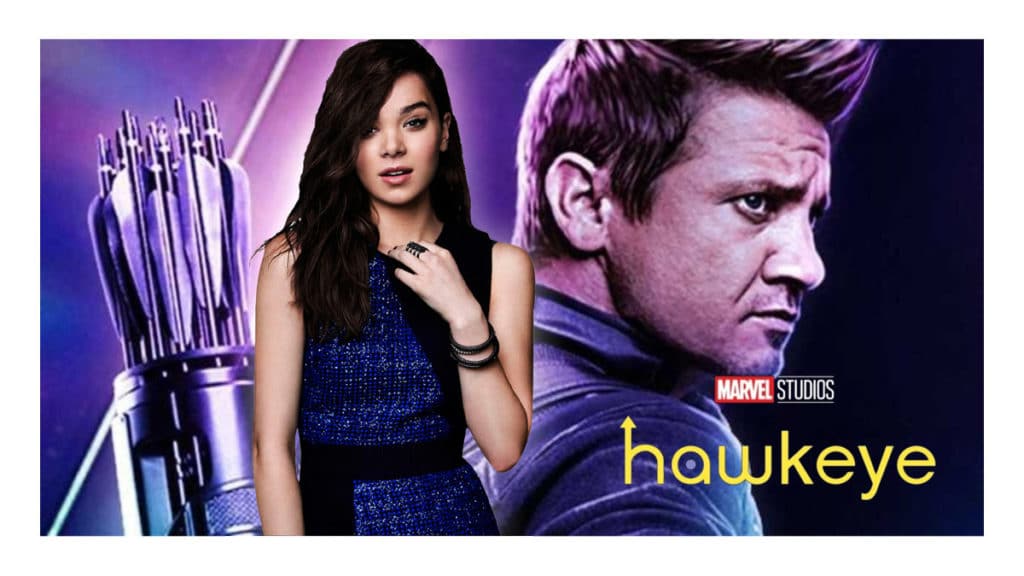 HAWKEYE TV SERIES OFFICIAL SYNOPSIS
Disney+ and Marvel Studios invite you on an unexpected holiday getaway, unwrapping the official trailer and teaser poster for "Hawkeye," a new series set in post-blip New York City. Former Avenger Clint Barton has a seemingly simple mission: get back to his family for Christmas. Possible? Maybe with the help of Kate Bishop, a 22-year-old archer with dreams of becoming a Super Hero. The two are forced to work together when a presence from Barton's past threatens to derail far more than the festive spirit.
Hawkeye stars Jeremy Renner as Clint Barton/Hawkeye and Hailee Steinfeld as Kate Bishop, The show also features Vera Farmiga, Fra Fee, Tony Dalton, Zahn McClarnon, Brian d'Arcy James and newcomer Alaqua Cox as Maya Lopez. Helmed by Rhys Thomas and directing duo Bert and Bertie, It debuts exclusively on Disney+ on November 24, 2021. What did you think of the trailer? Let us know your thoughts in the comments below or on our social media!
KEEP READING: HOW BLACK WIDOW SETS UP A DANGEROUS CONFLICT IN HAWKEYE AND NATASHA'S ONGOING LEGACY
Source: Marvel