It's no understatement to say that World War Hulk was a hit for Marvel Comics. Now, it looks like the classic story is coming to the big screen.
GWW has broken the news that a World War Hulk film is in active development at Marvel Studios.
RELATED: ETERNALS: BRIAN TYREE HENRY ON INDIVIDUALITY AND REPRESENTATION IN UPCOMING BLOCKBUSTER EPIC
Read on to find more details below:
World War Hulk Film In Development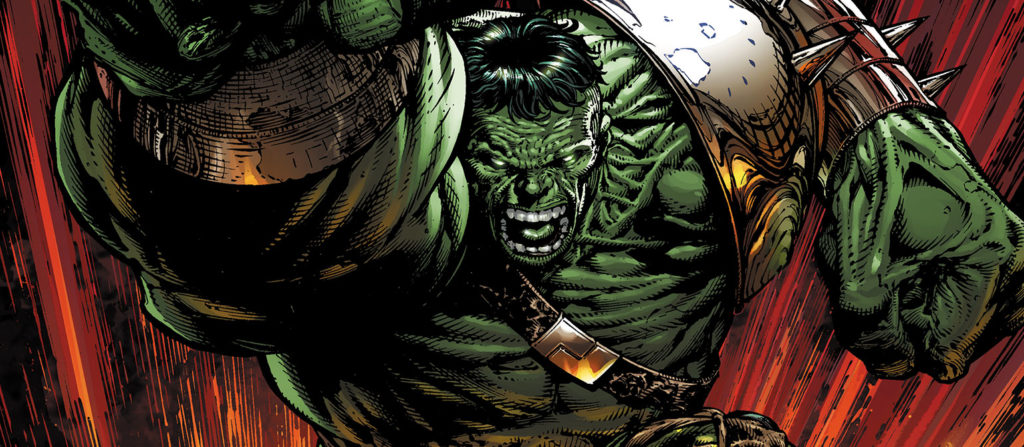 A World War Hulk film is good news for all the comics fans out there, as the event series was a smash-hit with readers. Thanks to GWW, we know several things about World War Hulk. We know that the film is aiming to start principal photography in late 2022, and it will be a "solo" Hulk film with Mark Ruffalo. The article also states that the film will likely continue on the events of She-Hulk, which is slated to premiere in early 2022 on Disney+. An even better piece of news? According to the article, Hulk's film rights have reverted back to Marvel Studios! This is great for fans who want more Hulk films in the near future.
All this news has gotten me VERY excited for what Marvel Studios has in store for Hulk. If filming is set to start in Late 2022, I could potentially see a 2024 release, although possibly as soon as Marvel's November 2023 date (though that's probably saved for either Deadpool 3, Captain America 4, or Fantastic Four). My educated guess would place it to release on the July 2024 date.
As for the fact that it could continue the events of She-Hulk, would it be wild to suggest that Tatiana Maslany could show up in the film? To be fair, though, my biggest question is why the article specifically lists the film as a "solo" film. As I remember it, the World War Hulk comic event series featured a huge amount of Avengers, and if the film holds mostly comic-accurate (as Kevin Feige likes to do), then why is it being referred to as a "solo" film?
Lots of questions, and not many answers. In any case, I am absolutely on board for whatever Kevin Feige and the rest of Marvel has in store for Hulk, and am ready for a World War Hulk film. All our questions will hopefully be answered as World War Hulk gets closer to release, hopefully in 2024.
Let us know what you think by mentioning us at @The_Illuminerdi on Twitter or leaving a comment below. In the meantime, Marvel Studios' She-Hulk premieres in Early 2022 on Disney+.
KEEP READING: ETERNALS' KIT HARRINGTON EXPLAINS HIS CHARACTER'S REACTION TO BEING IN A SUPER LOVE TRIANGLE WHILE "REPRESENTING HUMANITY"
Source: GWW